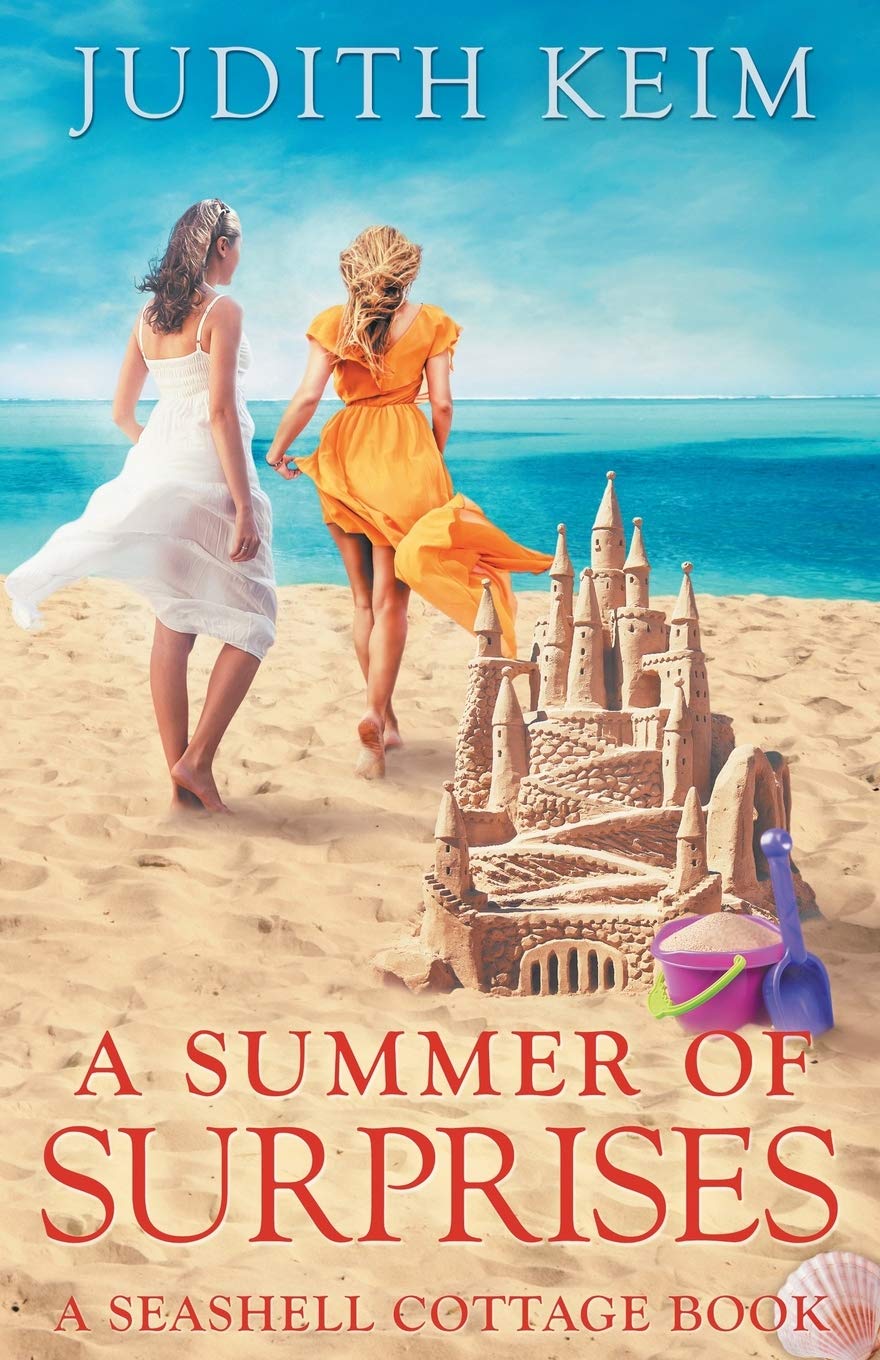 Romance, Women's Fiction
A Seashell Cottage Book
Release Date: June 23, 2020
Publisher: Wild Quail Publsihing
Jill Conroy is tricked by her sister into becoming the housekeeper and cook for the summer at Seashell Cottage where Greg Campbell and his nephew, Brody, have been hired to do maintenance projects on the house. Annoyed at first, Jill soon realizes how wonderful it is to be away from her home in New York and the memories of her deceased, emotionally abusive husband.
Soon the magic of the beach heals Jill enough for her to decide to move to Florida permanently to make a new life for herself. Her part-time work at a summer camp and the promise of a new job as a third-grade teacher in the fall make it seem as if her future is set. But a visit from her sister, followed by her mother, reveals secrets that surprise them all. Jill learns to accept the idea of love not only from Brody but from his daughter, Kacy, as the summer brings even more surprises.
Other Books in the Seashell Cottage Series: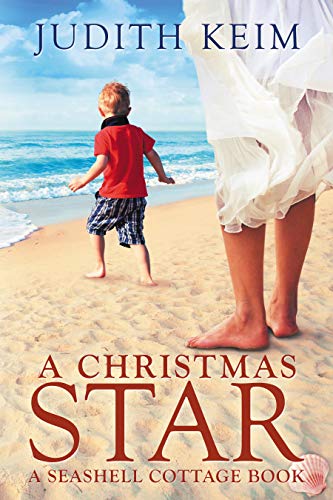 A Christmas Star
A Seashell Cottage Book
Publisher: Wild Quail Publsihing
Published: November 2018
Two years ago, Noelle North's then-fiancé left her waiting at the church on Christmas—her wedding day and birthday. Now, she knows she cannot endure another holiday season at home in Boston. At the urging of four women at the assisted-living community where she serves as health director, Noelle decides to rent Seashell Cottage on the Gulf Coast of Florida for the holidays. She meets Silas Bellingham, the cutest seven-year-old boy she's ever seen, and his great-grandmother, Althea. Noelle discovers Althea's caretaker has been abusing her and goes into action, ending up with the temporary care of both Althea and Silas. Becoming part of the Bellingham household has an entirely different series of challenges when it comes to Althea's grandsons, Jake and Brett, who are having problems of their own with hotels to run and their parents missing in a plane crash. But after sparring with her, Silas' father, Jake, realizes Noelle is just what he and his family need, and when she finds the perfect Christmas star for Silas, they both know he's right.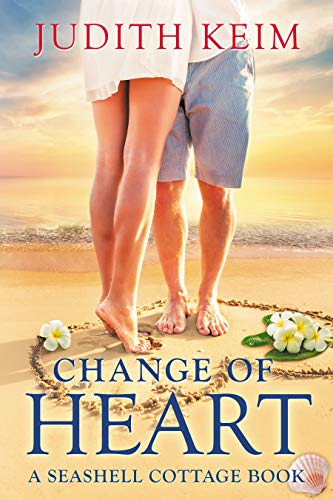 Change of Heart
A Seashell Cottage Book
Publisher: Wild Quail Publsihing
Published: June 2019
Emerson "Em" Jordan always wanted a Valentine's Day wedding. But after being dumped by her boyfriend, she spends the holiday at Seashell Cottage on the Gulf Coast of Florida with Devin Gerard, a family friend who has no interest in her or any other woman and is instead concentrating on his pediatric medical practice and continuing medical missions in Costa Rica.
Em, who's always wanted a large family, doesn't mind his disinterest. At thirty-two, she's decided she doesn't need a husband to have a child or to adopt one. First, she's going to fulfill her dream of setting up her own landscape design business in upstate New York and has promised to continue to help run her grandmother's flower shop.
It isn't until Em and Devin become friends that Em realizes she might want more than friendship from him. But with his work in Miami and Costa Rica and her busy life in New York, it's out of the question until something happens that changes everything, even a couple of hearts.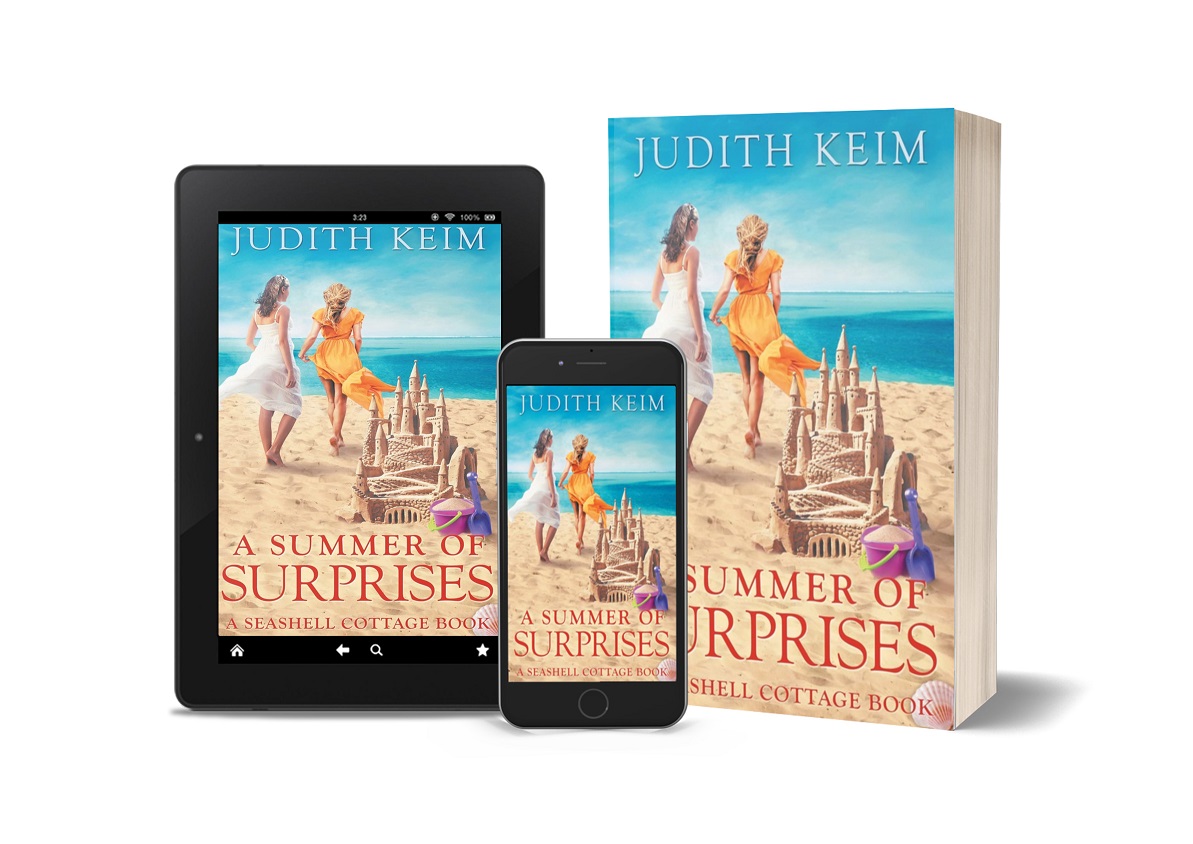 Excerpt
CHAPTER ONE
Jillian Conroy listened to her sister, Cristal's, voice on her cellphone and took a deep breath. A call from her sister was always a surprise.
"So, start all over again, Cristal, and tell me exactly what it is you want me to do."
"It's easy, Jill. My friend, Hope Thomason, now owns the Seashell Cottage on the Gulf Coast of Florida, and she just needs someone to live at the cottage for the summer while we do our European tour, the one we've been talking about for years."
"That's it?" It didn't sound like something difficult. In fact, it sounded like a great way to escape the memories of the past, thought Jill. School would be out in another week, and she didn't have any exciting plans for her summer break from teaching. Maybe some extended time on the Gulf Coast would do her good. But every time she tried to do something for her sister, it cost her emotionally, and often, financially. A requested lunch date would end up with Jill paying for it. What was supposed to be a fun event of shopping turned into a nightmare when Cristal pouted that the dress Jill bought was the one she wanted. Their relationship had always bordered on the toxic.
"There's one more thing. A friend of Hope's family, Greg Campbell, is an older man who's agreed to do some work on the cottage. He's staying in one of the guest rooms for a few weeks until the work is done."
"An older man, you say?"
"Yes. He and Hope's father are friends. They're the same age."
Jill let out a sigh of relief. Too many friends had been pushing her to start dating again. She had no interest in doing so. Not after Jay's death two years ago.
"Think about it. I'll call you tonight for your answer." Cristal cut off the call before Jill could ask any more questions.
Jill sat in a chair and stared out the window of the kitchen inside the small bungalow she called home in Ellenton, a small town in upstate New York. She should've sold it months ago. The memories she held of her life in the house weren't pleasant. She'd thought by clearing Jay's things out of the house following his automobile accident, she'd be able to chase away the unhappiness she'd known with him. But now the space just seemed empty. And lonely.
Her thoughts settled on her sister. Three years older than she, Cristal was the beauty of the family. Their mother had declared to anyone who would listen that Cristal got her beautiful features, naturally blonde hair, and bright blue eyes from a relative of hers, while Jillian looked like the Davis side of the family. The comparison was painful. Without the highlights she had to add every few months, Jillian's hair was a dishwater tan. Her hazel eyes held no trace of blue. Worst of all, Cristal's tall, willowy figure seemed to taunt Jill's shorter, curvy shape. It was a bad match-up all around. If it weren't so much like a well-known storybook scenario, it would be almost comical.
Restless, Jill got up and paced the kitchen. It wasn't their different looks that had made her relationship with Cristal so difficult. It was Cristal's tendency to manipulate others in order to get her own way. Jill knew how foolish it was to keep old wounds stored inside, but every once in a while, one poked through the shell she kept around herself. How could she forget that Cristal stole her date in college, the one guy she'd dreamed would be hers forever? It was just one of the ways Cristal had hurt her through the years. A snort of disgust left Jill's mouth. She might not have even paid attention to Jay except Cristal thought he was a hottie. How was that for stupid rivalry?
Before she could go any deeper with that thought, the phone rang. Jill knew who it was before she even checked Caller ID. Her mother, Valerie Davis, had a nose for trouble. No doubt Cristal had phoned her for support.
"Hello, Mom," Jill said without enthusiasm.
"Hi, honey. Cristal called to tell me that she's arranged for you to have a very nice summer break. She's so thoughtful that way."
"She asked me to do her a favor so she and her friend can travel to Europe," Jill said calmly, still uncertain as to whether she should go ahead with the idea or even what it entailed.
"Well, if you don't do it, I'm sure they can find someone else to stay at the cottage. It sounds lovely. You should be grateful to Cristal for thinking of you," chided her mother. "A whole summer to relax."
It would be useless to argue. "Maybe you're right," said Jill. "I could use the break to get away." The idea suddenly appealed to her. This change in her normal routine might give her the opportunity to think things through, make some major decisions about her life, give her a fresh start. God knew she'd been in an emotional rut even before Jay had been killed.
"Splendid," her mother said with satisfaction. "I'm glad you'll help your sister out. It would mean so much to her. She and Hope have been planning this summer tour for a long time, and poor Cristal has been working very hard."
"You mean as a hostess at the club in Miami?"
"Now, Jillian, she does the best she can, and with her looks, she doesn't need to spend her time teaching school."
"Oh? Because I teach school …" Jill stopped herself. She didn't like the person she became when dealing with her family. Only her father had accepted her for who she was, and he'd died several years ago.
"I didn't mean that the way it sounded, Jillian," her mother said with a note of apology.
"Look, I have to go," Jill said. "I'll let you know what I decide."
"Please do. I care about both of you and hope that someday you girls will get along."
Jill sighed. "Goodbye, Mom." Though the day was ruined by the familiar routine with her mother, the idea of escaping to a place far away became tantalizing.
Later, while looking up information online about the Seashell Cottage, Jill filled with excitement. The pictures of it were lovely. It was not simply a cottage; it was a beautiful, three-bedroom, three-bath house that sat overlooking a wide, sandy beach. The house even had a screened-in pool.
Before she could change her mind or overwork the thought that something must be wrong if her sister was involved, Jill punched in Cristal's cell number and, when prompted, left a message.
"Hi, Cristal. Jill here. I've decided to stay at Seashell Cottage for the summer so you and Hope can travel. At the end of next week, when school is out, I'll drive down to Florida. I should be there by June 8th and can stay until late August. Let me know if those dates work with you and Hope." Hating confrontation, she paused and took a deep breath. "And, Cristal, thanks for thinking of me."
That evening Cristal called. The noise of music and partying in the background made it difficult to hear, but the message did get through that Cristal was thrilled Jill would stay at the cottage. "You'll see. This summer is going to be good for you, Jilly. For both of us, really."
"I hope so," said Jill honestly. She was more than ready for a change.
About the Author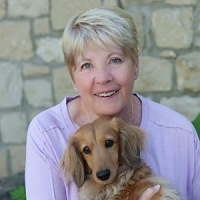 Judith Keim enjoyed her childhood and young-adult years in Elmira, New York, and now makes her home in Boise, Idaho, with her husband and their two dachshunds, Winston and Wally, and other members of her family.
While growing up, she was drawn to the idea of writing stories from a young age. Books were always present, being read, ready to go back to the library, or about to be discovered. All in her family shared information from the books in general conversation, giving them a wealth of knowledge and vivid imaginations.
A hybrid author who both has a publisher and self-publishes, Ms. Keim writes heart-warming novels about women who face unexpected challenges, meet them with strength, and find love and happiness along the way. Her best-selling books are based, in part, on many of the places she's lived or visited and on the interesting people she's met, creating believable characters and realistic settings her many loyal readers love. Ms. Keim loves to hear from her readers and appreciates their enthusiasm for her stories.
Contact Links
Purchase Links