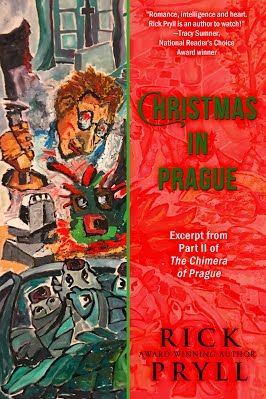 Date Published:
November 24, 2018
Publisher: Foolishness Press
Christmas in Prague is the story of Joseph, a divorced American twenty-something living as an expat in Prague. He's obsessed with Karina, a Czech waitress-turned-supermodel. She's freshly back from a trip to Italy with her English teacher, and she's ready to give Joseph the attention for which he's been longing. Will his Christmas wish come true?
After soup, we have Buck's vánočka, sweet bread with apricots and raisins that have been soaked in hot brandy for days. I am not a huge fan, but I have a taste to prove that I am game. Next comes the fried carp with bramborovy salat. As the dishes are being served, Avi tells a story, an earlier expat Christmas at Beth's apartment, the one that Kamil took after she left.
"I walk in and there she is, Beth, on her knees. Dressed in a white plastic apron, dishwashing gloves and lab goggles. The dish washing gloves were purple. On the floor were a rubber mallet, various rusting knives with wooden handles, and a pair of yellow gardening shears laid out on newspaper. There was blood all over. She was digging out guts, clipping off fins and the tail. Bits of guts and fish and blood were everywhere. Splattered all over the white tile. It looks like a massacre. She stuffed the offal in a plastic bag. It said Kotva on it. She stood up - bag in one hand, carp head in the other. She slipped in the blood on the floor and caught herself. The head kept mouthing, looking down. Beth looked at me, my mouth hanging open. She said, 'What?' I told her I would help her clean up. It was hilarious." The potato salad is very tasty, but the carp is pungent. It is cooked to perfection, there's nothing that could have been done better, but it is just a dark and smelly fish. No getting around it. I eat a couple of bites, wash it down with beer and move on. Whew.
Brad speaks up. "Barbora, can you ask your babička why carp for Christmas? I know it is a tradition, but why?" Barbora smiles and leans toward her grandmother, translating.
Barbora answers, "She says it is for good luck. You know in Slovakia and Poland they have the same tradition. Buy a carp at the Christmas Market, and it becomes a family pet for a few days, living in the bathtub. Some people ask the fish monger to cut the filets right there on Old Town Square, but the real way to do it is to bring it home and butcher it yourself."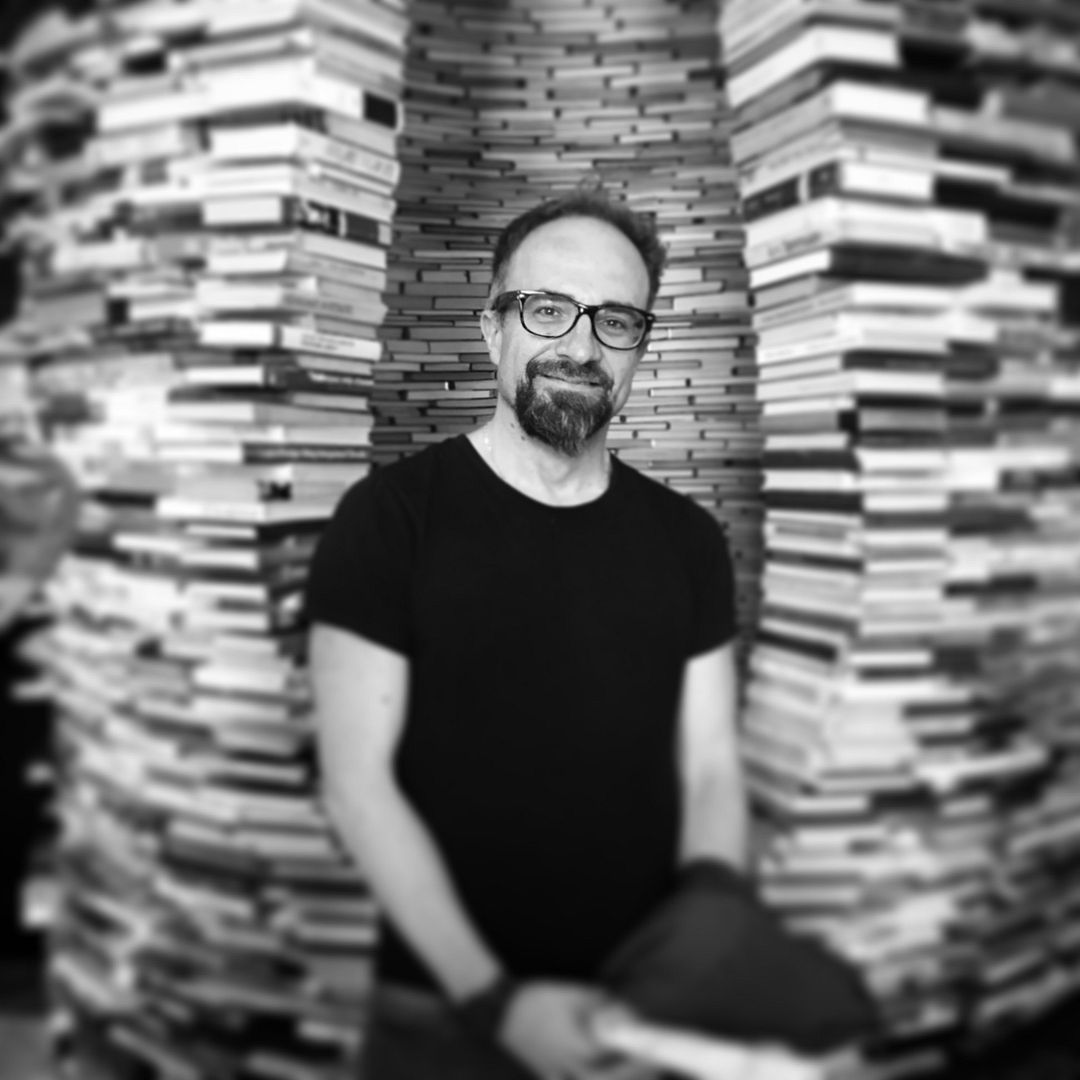 Rick Pryll is an award-winning author and poet. His book, "The Chimera of Prague" was selected as the winner of the 2018 New York Book Festival for Romance. A graduate of MIT, Rick wrote a novella as the thesis for his Mechanical Engineering degree. Having grown up in Western New York State, Rick and his wife, ArtPop Charlotte 2018 artist Holly Spruck, live in Charlotte. They have two children, two cats and a dog.
First published to the web in 1994, his hyperfiction short story "LIES" has garnered praise from the Wall Street Journal, SHIFT magazine, and several other publications in print and online. It is cited in more than seven books, has been translated into Spanish and Chinese.
From 1996 to 2002 Rick lived in Prague, in the Czech Republic. While there he published two books including Displaced (Foolishness Press, 1998) and Wallow (Foolishness Press, 1999). His stories and poems have been featured on the pages of THINK and OPTIMISM.