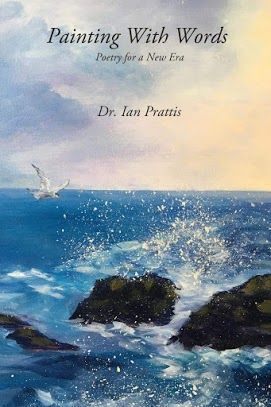 Painting With Words: Poetry for a New Era
Publisher: Manor House Publishing
This collection of poems features six thematically distinct parts, displaying a full spectrum of human emotions, capturing the shared aspects of our experience. Each poem reflects how deeply the author has traveled into his personal experience to process its meaning. His poetry is incisive and devoid of redundant imagery that might obscure the truth, both the poetic and human one.
"With the multi-layered quality of the poems, Prattis takes the reader through the immensities of joy and pain, through the infinite and the mysterious. He dissects the dissonance of the modern world with the scalpel of his poetic musings, and describes the interflow between the human soul and the spirit of earth, paving his quest for spiritual evolution and higher meaning. Prattis' poetry is a poetic narrative of our basest attributes as a species, our greed, and propensity toward savage violence, as well as our ability to love beyond the telling power of words. His verses awaken the sense of the infinite within us surging our hearts with the power of their message. They restore the possibility of the ancient dialogue between humans and nature, and most of all they restore a sense of optimism." Jana Begovic - Foreword
About the Author
A Poet, Global Traveler, Founder of Friends for Peace, Guru in India, Zen teacher and Spiritual Warrior for planetary care, peace and social justice. Ian presently lives in Ottawa, Canada and encourages people to find their true nature, so that humanity and the planet may be renewed. He mostly stays local to help turn the tide in his home city so that good things begin to happen spontaneously. He is an award winning author of seventeen books. His novel – Redemption – is being made into a movie. His poetry, memoirs, fiction, articles, blogs, and podcasts appear in a wide range of venues. Beneath the polished urban facade remains a part of human nature that few acknowledge because it is easier to deny the basic instincts that have kept us alive on unforgiving earth. Prattis bravely goes there in his outstanding literary work. A stone tossed into the waters of life.