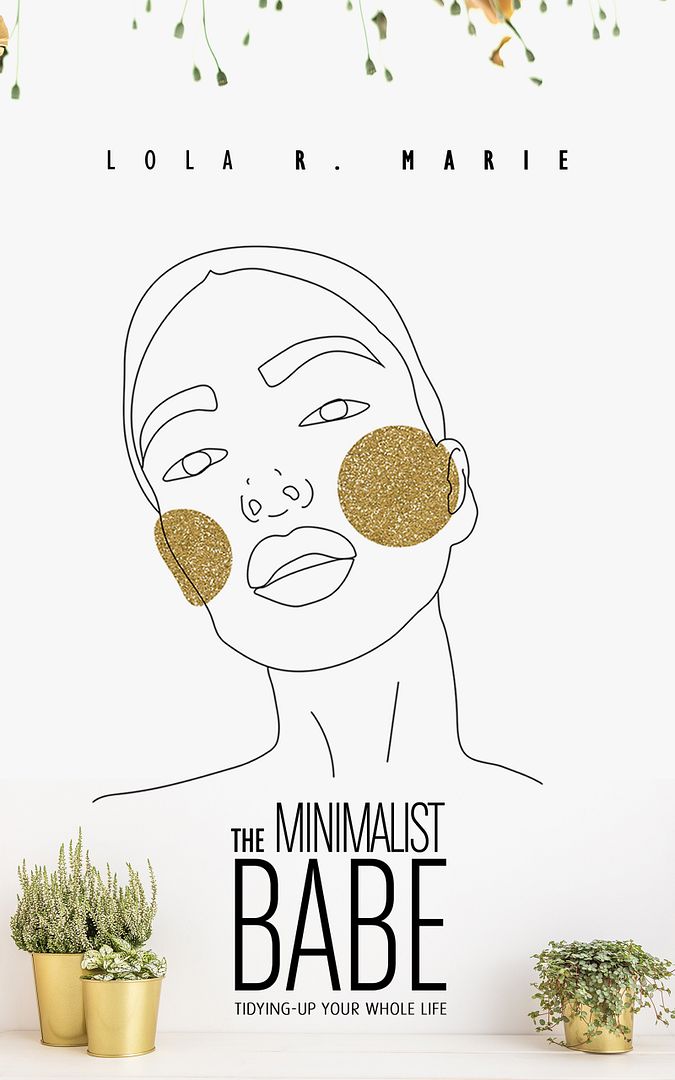 Self-Help, Non-Fiction, General Adult
Date Published:
September 7th 2019
Publisher: VisualBee Publishing
Lola is every bit the minimalist babe - she lives simply, is intelligent and sassy, emotional and strong, calm and composed. Realizing that less is more, she traded in material possessions to focus on what was truly important to her. Lola's inspiring guide delivers real-world advice on how to consume less, clear out clutter, find authenticity, and live a life based on freedom. It is a sincere attempt to help those who want to end their obsession with stuff.
Echoing the thoughts behind Leonardo da Vinci's quote that "simplicity is the ultimate sophistication," this book teaches you how to value the simple things. From learning to declutter and live with less to living life with passion, good health, and great relationships. The Minimalist Babe is for anyone who desires a more intentional life. Drawing from real-life experiences, it is filled with stories that will teach you step-by-step how to be:
Authentic, self-assured, calm and composed, mindful, minimal and self-sufficient, financially stable, purposeful, free, healthy and happy.
So what are you waiting for?
I'm not one to preach. In fact, I find the act of trying to convince someone of a different lifestyle quite unnatural. Everyone has their own path in life and their own timing. I understand the principles of minimalism may not be for everyone. You may now be wondering why then have I taken the time to write this book? The thing is that I believe everyone is a minimalist at heart; we were simple at birth, after all.
I often hear others reminisce about the old days. How life was simple and vivid during childhood. Music was heavenly, the outdoors was our domain and ice cream was everything! There was an authentic nuance to life that now most of us only have access to through our memories; the bitter-sweet nostalgia.
This book is about reviving that childlike glee. It's about happiness and what it really takes to be happy. It's about realizing that less is more, and about letting go of your possessions and the depressions that come with it. It's about doing away with the unessential so we can concentrate on the things that are truly important to us. Finally, it's about living in the present and being ready to accept the wonderful things waiting to reach you.
Our need for more: One of society's most grave and (until now) ignored illnesses.
The Minimalist Babe is about saying goodbye to the extras in life from time to time, finding happiness in having less, and finding your inner badass through your newly acquired freedom. It is the culmination of all my research; a toolbox of sorts filled with tips, techniques, exercises, and prompts that have helped me be my most authentic self.
When I'm not writing, I spend my time nurturing relationships and learning new skills. I focus on being healthy and purposeful and it's working like magic. I am in the happiest phase of my life and want the same for each one of you. This book is an attempt to manifest that vision. Let us cut out the bitter side of nostalgia and bite into the sweetness of life that is now
About the Author
Lola Ray Marie loves to write, bathe in sunrays and ponder the mysteries of life. She is also the author of "A Morning Routine" her debut Self-Help book.
a Rafflecopter giveaway