Britt never dreamed demons existed. Then, the Angeli drafted her to fight them.
When the stone effigy she finds turns into a live gargoyle and tells her she must learn magic in order to fight demons, headstrong Britt Kelly wants to run the other way. She has enough problems fitting into a new high school in the projects and coping with her parents' divorce, thank you very much.
Gillen, the centuries old leader of the Gargoyle Guardians, knows he has a serious problem--teaching Britt and her teen-aged friends to control enough Grace to survive the coming battles against invading demons.
Britt and Gillen soon fight over the best way to cope with the demons. Will anyone survive?
Other Books in the Andor Demon Wars Series:
Pillar Beccon travels across Andor to discover her mother's mysterious past. But danger is never far away as a demon seeks to destroy her.
An orphaned null without a hint of magic, Pillar can't remember ever belonging anywhere, especially not in the Freemage commune where she grew up. After she graduates from high school, she jumps at the chance to learn why her mother ran away from her family.
During an accidental encounter, Grylerrque, a surviving commander from The Demon Wars, recognizes what Pillar is and decides to feed the girl's life force to her clutch. The demon sends her minions to capture the girl. Pillar escapes with a help of an unexpected allay, only to learn she was pulled out of the frying pan and thrown into the fire.
Running from Demons tells the story of Pillar's search to find a place to call her own. The book continues the chronicles of Andor, a land where the mundane world clashes with one of magic and demons from another plane prey. If you love paranormal stories of discovery and mayhem, this is the story for you."
About the Author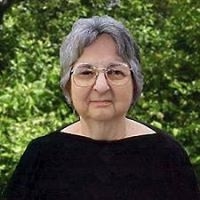 Fantasy has always been part of M. K. Theodoratus's life from having an imaginary friend to reading. Now she also writes fantasy.