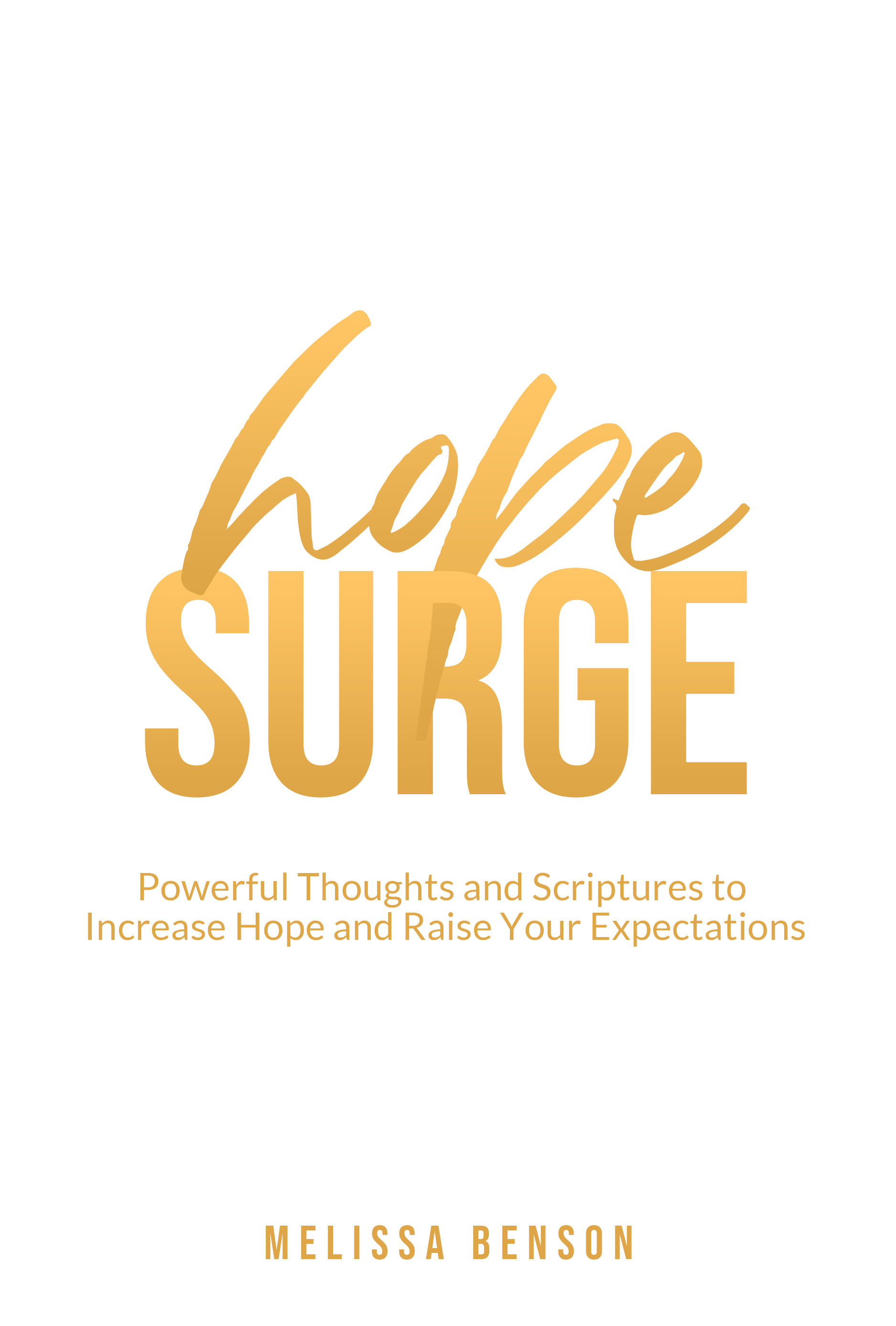 Religion / Christian Living / Inspirational
Date Published: June 22, 2023
In this devotional-style book, you will discover that hope is a weapon! It's a key God has given us to unlock radical growth, heart healing and unexplainable peace. Hope is a Kingdom strategy that will cause you to walk in deeper levels of joy, faith and courage. When you begin to grab a hold of God's perspective and the supernatural hope it's covered in, nothing can remain the same!
Author Melissa Benson offers powerful hope injections to take you deeper in your connection with Jesus through topics like identity, vision, freedom and restoration. She also addresses tough but real subjects like lies, offense, trials and disappointment and brings a fresh point-of-view on each. Even more important to her than her own writings are the over 100 accompanying scriptures for you to meditate on and dive deeper into.
Whether you have been living with disappointment and hopelessness or just want to stay focused on what God is up to and excited about, the Spirit-led, Bible-based principles in Hope Surge will light a fire in your belly and bring about a renewed excitement for life.
It's time to get your hopes up—way up!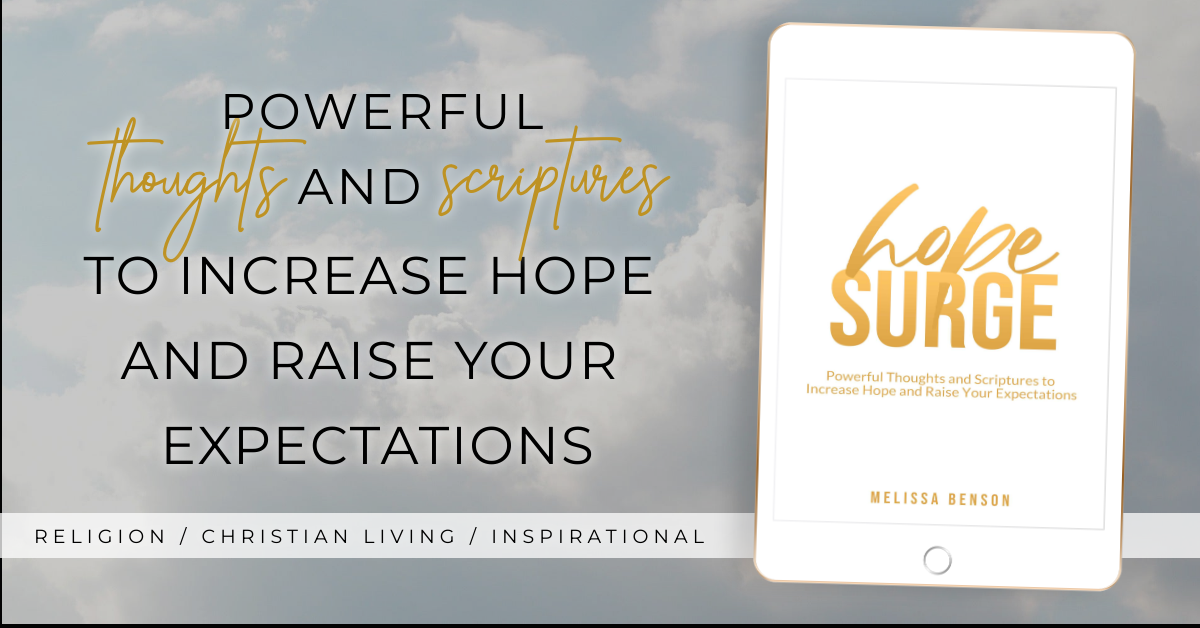 About the Author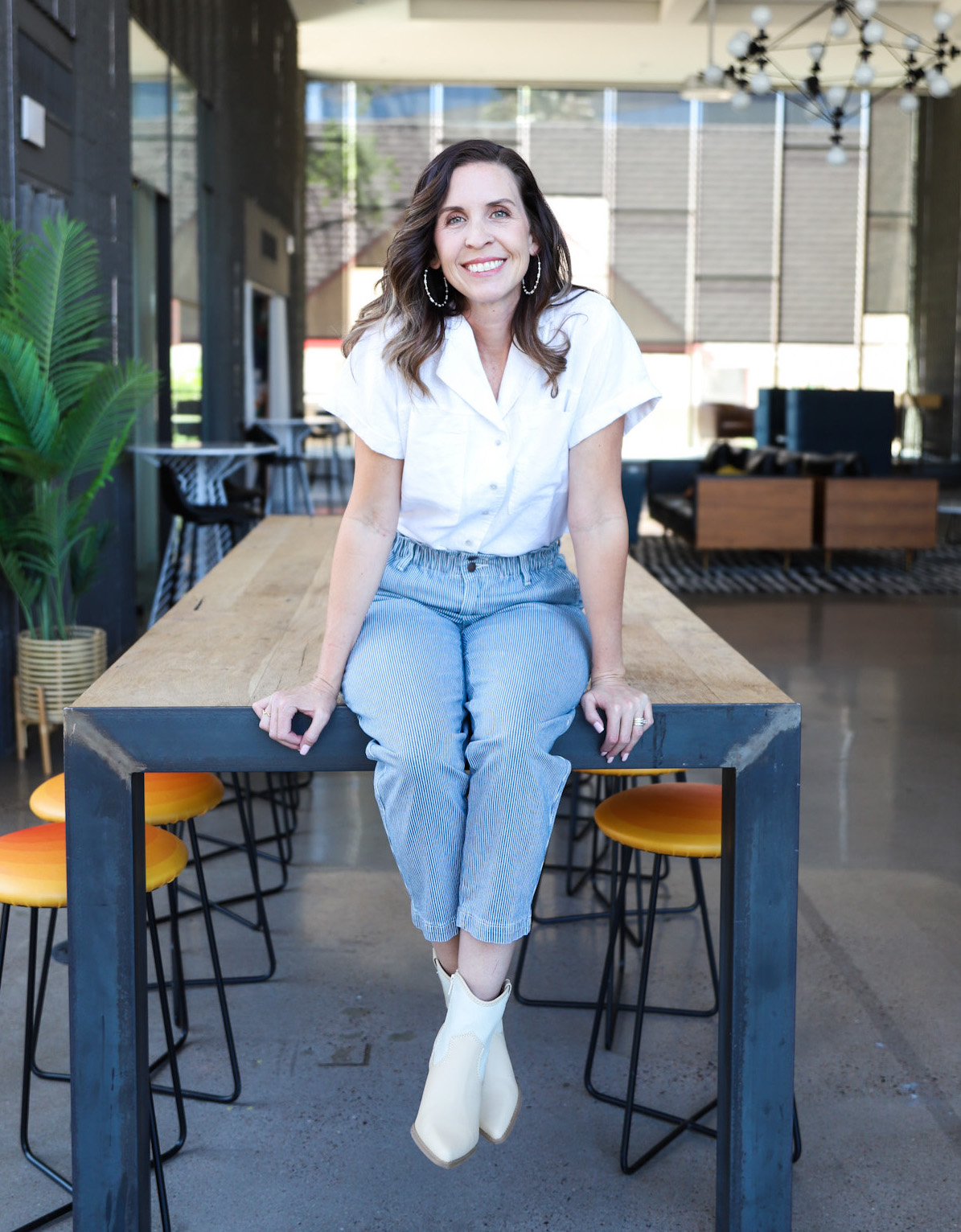 Melissa writes from a heart that's been captured by God. Her writings are birthed out of her own journey—experiencing the freedom of Jesus from the chains of religion, her connection with the Holy Spirit and deep love of the Word.
Melissa has been an entrepreneur since 2015, selling her last company in 2022 and transitioning full-time into writing and coaching. She has a passion to see women thrive in the entrepreneurial space and in life by partnering with the Holy Spirit for solutions, impact, freedom and fullness.
Melissa lives in Phoenix, Arizona, with her hunk-of-a-husband, Ryan, and their three energetic world-changers, Jay, Ryder and Ryelle, who they homeschool. She loves doing life with her family. She is a dreamer, an adventurer, an unapologetic optimist and her main love language is a cup of coffee over some quiet time.
For more encouraging and inspirational content, Melissa would love to connect with you on social media at @melissabenson.co. You can also find powerful resources at www.melissabenson.CO.
Contact Links
eBook Available Now
Preorder the Hardcover
a Rafflecopter giveaway