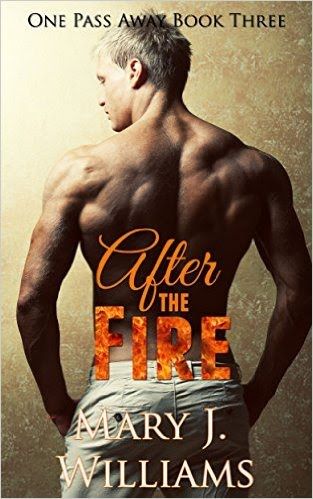 Contemporary Romance
Date Published: June 22, 2016
In his lifetime, Gaige Benson has dreamed of only two things. Playing football and Violet Reed.
The Seattle Knights have the hottest players in the game. On and off the field.
Second Chances. First Love.
Gaige Benson is the NFL's golden boy. He's done it all. Won every award. Except that elusive Super Bowl ring. This year he is hanging up his cleats and he plans on going out a winner.
Even a golden boy has secrets. Will Gaige's past be the one thing that derails his future?
Violet Reed almost lost it all. Her sight, her dreams of becoming a doctor, and the only man she ever loved. A miracle saved the first two. Sixteen years later she is getting her second chance at love.
Secrets kept them apart. Will the truth separate them forever?
Get your copy of the stand-alone sports romance readers are calling an emotional, page-turning thrill-ride.
Each book in the series is a stand alone novel. Other books in this series are: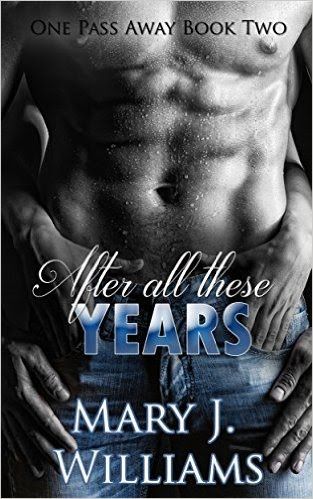 SHE HAD ONCE asked him if he believed in a higher power.
God? Buddha? Fairies dancing around a blazing fire late at night? Something. Anything bigger than us.
Gaige Benson hadn't known what to say. Not then. But as he stood in the empty open-air stadium—the stars lighting the evening sky—he knew the answer.
Football was his religion. The field he played on and the building surrounding it, his cathedral. If a higher power had a hand in it, then his answer was yes.
He believed.
Walking to the center of the field, Gaige took it all in. He found football at the age of thirteen. A boy who saw his future mapped out. Working in a factory. Drinking away his salary. Divorce. Doling out child support without maintaining a relationship with his children. A weekend father, who half the time didn't bother to show up.
The first time Gaige picked up a football, he felt a connection. The first time he threw it, it wobbled with the grace of a drunk leaving his favorite watering hole on a Saturday night. But it didn't matter. He threw the ball again. And again. Until he taught himself to make it spin in a perfect spiral.
At the time, Gaige didn't know his talent could be useful. Where he came from, Brooklyn kids didn't dream of bigger or better. Most of them didn't dream at all. Gaige was no different.
One day he was passing a playground when a football landed at his feet. The boys on the field yelled for him to toss it back. Without thinking, Gaige sent it sailing, a perfect strike. Then kept walking. He was wary of the man who ran after him. Strangers were the enemy—according to his father. They either wanted money or accused you of something you hadn't done.
Gaige took everything his father said with a big grain of salt. Don Benson didn't have a dime to his name. Why would anyone expect to get money from him? And if a man accused his father of something, chances were he was guilty.
But Gaige was a cautious boy. He fought when necessary and ran when he had no choice. The man trying to get his attention was big. His dark complexion didn't worry Gaige. In his experience, a man was either good or bad. The color of his skin had nothing to do with it.
It turned out that this man wasn't simply good. He was the best thing that ever happened to Gaige.
Terrance Aldridge coached the local Pop Warner football team. A boy with an arm like Gaige's shouldn't let his talent go to waste. Gaige listened. Play football? On a field? With other boys? Was such a thing possible? He didn't know if it were a scam—nor did he care. If there were the slightest chance, he would take it.
The only obstacle was getting a parent's permission. Terrance gave him the papers to be signed, telling Gaige to have his folks call him if they had any questions. Gaige didn't laugh aloud, but he wanted to. His mother never asked questions. Unless they were directed at his father. Wynona Benson hadn't made a move in fifteen years unless she received permission first.
His father was another matter. His word was law. Don Benson could do no wrong. If he drank too much and staggered home two days late, it was his right. If he backhanded his wife—just because—whose business was it? He earned the money. He made the rules. End of discussion.
Gaige hadn't asked his father because he knew what the answer would be. No! Not because he thought there was anything wrong with football. He watched it every Sunday—after laying down a bet that he never won. No, he wouldn't let Gaige play because he was a mean bastard who wanted everyone to be as miserable as he was.
Gaige got around it easily enough. He forged his father's signature. It wasn't the first time and it wouldn't be the last. There was no reason to think anyone would find out. His parents didn't care how he spent his days as long as the police didn't come knocking on the door.
He could steal. Lie. Cheat. Hell, his father wouldn't bat an eye at murder. Do what you want as long as you don't get caught. The mantra at the Benson house.
Gaige had no intention of his father finding out. He tried out for the team and made it. The money for equipment was another matter. Gaige didn't steal. Or cheat. Lying was a necessary evil. He would have done almost anything to play but it looked like his first and only dream would die before it had a chance.
Luckily, Terrance was able to dip into a discretionary fund to help boys like Gaige. It rankled to take charity. Especially when the other boys on the team had families to pay their way.
"Don't let it stop you, Gaige," Terrance told him. "Remember. And one day, when you have the means, pay it forward, son."
Twenty-five years later, Gaige hadn't forgotten that kindness and generosity. When he saw someone in need, he did something about it. Over the years, the Gaige Benson Foundation paid out millions of dollars to charities and individuals. He had filled the board with people he trusted and could count on to distribute the funds judiciously and without prejudice. The first man he had recruited was the man to whom Gaige owed everything—Terrance Aldridge. Friend. Father figure. Teacher.
"Hey, Gaige." Logan Price called out from high in the stands. "You coming? The guys are waiting to go to dinner."
"Five minutes."
Closing his eyes, Gaige breathed in the air. February in Texas. Tomorrow he would play in his first—and last Super Bowl. Win or lose, he was hanging up his cleats. He was thirty-eight years old. He had more money than he would ever need. He had won every award from Rookie of the Year to league MVP—four times.
This season he put everything on the line to get here—including the possibility that he had lost the only woman he had ever loved.
Gaige Benson was known for his razor-sharp focus. Any distractions off the field were left there as soon as the first whistle blew. It wouldn't be any different tomorrow. Nothing would get in the way.
His gaze drifted to the section where she would be sitting. If she showed up. Gaige planned on going out a winner. But what about the day after? Or the day after that? His future stretched out in front of him. He had plans in place. There were hundreds of options for him to consider.
Do you believe in a higher power?
Her voice and that question had haunted Gaige for almost sixteen years. If there were a God, he prayed the woman he loved would find it in her heart to forgive him. He had a lot of years left. He didn't want to spend them alone.
In his lifetime, Gaige Benson had dreamt of only two things. Playing football. And loving Violet Reed.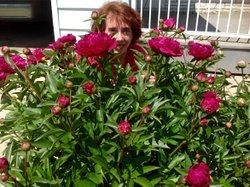 Mary J. Williams is an author from Washington State who went to school in a small town on the Columbia River. She loves writing, reading, and football. She always wanted to write a novel and she always knew it would be a romance novel. But it wasn't until her favorite football team lost the Super Bowl on the last play with an interception, that this dream began to come to fruition. She was so depressed that she tuned out all the media. Without television, internet, or newspapers, she had nothing else to do, so she sat down and started writing. Her first romance series, Harper Falls contains four books. Mary has released two new series in 2016, Hollywood Legends and One Pass Away (which combines her love of football with her love of romance).
On Sale for just $0.99 through the end of July!