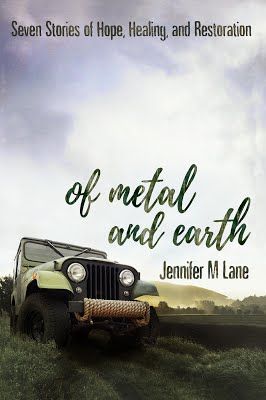 Date Published
: July 19, 2018
In 1964, a rural town is rocked to its core when only one young man returns from Vietnam. Emotionally scarred, James hides from their pity and only finds the determination to lift himself up when he realizes what remains to be lost. He buys a little green Jeep, like the one that gave him shelter in the war, and hopes it will lead to salvation again. But the fortune it brings tarnishes, and James is left to sacrifice the thing that gave him hope for the people who need him most.
Over the next thirty years, the Jeep changes hands, passing between friends, family, strangers, and lovers. A single mother who buys a car for her reckless son nearly destroys a friendship with a man who silently loved her for two decades. An insecure youth at the start of his career learns that the most important lessons are the ones you never set out to learn. A family torn apart by their differences finds that love can be the hardest road to take. And a city architect must choose between the easy way to restoration or a difficult path that could save far more than just a rusty old Jeep.
Fans of THIS IS US, MITCH ALBOM, and NICHOLAS SPARKS will enjoy this heart-warming tale of restoration and redemption, a must read book for anyone inspired by the the resiliency of the human spirit.
A Maryland native and Pennsylvanian at heart, Jennifer M. Lane is a resident of East Norriton, PA. She holds a bachelor's degree in philosophy from Barton College where she served as editor of the newspaper. She also holds a master's in liberal arts with a focus on museum studies from the University of Delaware, where she wrote her thesis on the material culture of roadside memorials. She once co-hosted a daily automotive blog and served as the president of a large car club. She enjoys coffee, whiskey, Earl Grey tea, and spending time with her partner Matthew and their own 1964 Jeep CJ-5.