Urban Fantasy with satirical, horror, and romantic elements
Date Published:
May 9, 2017
With an old war raging between vampires and shifters, Ria must learn to refocus her life if she's going to survive.
Her renegade fight was just the beginning. The queen is recruiting new soldiers. Ria's going on vicious missions with her battle buddy. And her explosive abilities are malfunctioning at inopportune moments.
So now, Ria must forgo her selfish desires to compartmentalize her life, but what's she to do when she can't save everyone she wants to? One girl may not be capable of taking down an empire. Good thing Ria's got help.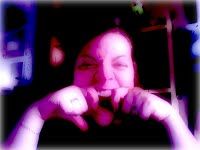 Alisha Costanzo is from a Syracuse suburb. She earned her MFA in creative writing from the University of Central Oklahoma, where she currently teaches English. She's the author of BLOOD PHOENIX: REBIRTH, BLOOD PHOENIX: CLAIMED, BLOOD PHOENIX: IMPRINTED, and LOVING RED, and co-editor of DISTORTED. UNDERWATER, and AFTER THE HAPPILY EVER AFTER. She's currently editing her new 2017 fire-themed anthology, writing about Ria's father, and crafting her new YA novel for its 2018 release. In the meantime, she will continue to corrupt young minds, rant about the government, and daydream about her all around nasty creatures.