Super Tech Kids
Children's Fiction, Short Stories, Middle Grade
Published: May 5, 2021
Supporting Your Children's Talents: Encourage Your Kids to Take Ownership of Their Creativity & Spread the Message Easily – 14 Inspiring Blizzy Code Stories Your Child Is Going to Love
Children display natural abilities at a very young age. Whether they're playing basketball, reading books, or coloring – you can notice their talent through their daily activities. However, recognizing their gifts alone is not enough.
Contrary to popular belief, this is actually the best time to be alive. Technology is the future, and the future is now. With it, it brought unlimited possibilities and a chance for kids to reach their full potential. Thanks to technology, kids can now take ownership of their creativity and easily pass the message of what they're doing.
Blizzy Code is a perfect example of why we need technology and with this book, you and your kids will discover why!
Throughout its contents, you'll get introduced to Blizzy Code and the amazing things it can do for you. Filled with exciting stories that your kids are going to love, this book will inspire them to reach their goals!
Thanks to these Blizzy Code stories, your children will realize the importance of inventions and how to turn them into something big by delivering the message properly. All this with the help of a single platform – Blizzy Code!
If you feel like you have gifted children, support their talent by spreading the word. Instead of breaking the bank to have someone else do it, you can deliver the message yourself! Blizzy Code introduces a brand-new approach of reaching the right audience and connections to promote your kid, your business or even merely for just garnering information.
Upon deciding to read this book, you'll make the first step toward supporting your kids' creativity. And, you surely wouldn't mind catching some quality time together while reading these amazing stories and scoring some extra parent points!
Fiction
Blizzy Codes
Published: May 13, 2021
Blizzy Codes? What Is This New Technology the World Is Buzzing about?
In today's world, information sharing is something that we just learned we are not good at… we are not good at getting the right information to the right people…
One man had a dream – a dream to share the information and messages with the people who need it most, and that dream became a reality. He made the Blizzy Code - a secondary communication system with the ability to provide life-saving information without interruption…
Blizzy codes - perhaps one of the best parts of Jordan's life so far. Everyone could tell how proud he was of this technology as it was eventually going to affect people's lives for the better.
That's all Jordan ever wanted to do, though; to touch lives and help the people around him. This is why he designed this technology to get anyone everything they could ever think of without having to sweat for it. Yes, that was it!
Although the people saw this new technology as something spectacular, truthfully, no one understood its philosophy yet. Today was the day Jordan was going to teach the world about the essence of Blizzy codes, flaunting this new technology to the whole of New York, to the world…
With Blizzy Codes, the creator of real-life messaging technology of the same name, Michael Butler gives an in-depth explanation of what the technology does and the philosophy behind his life's work through an intricately designed fiction story.
The characters may be fictional, but the events are not. So get ready to follow Jordan as he tries to bring his technology to life and find out what is this new technology the world is buzzing about!
POLICE
Fiction, Crime Fiction, Urban Fiction, Political Fiction
Published: October 1, 2021
From the prolific, up-and-coming author, Michael Butler, comes "Black Redemption" — a story of circumstance, fate, choice, and redemption. Author showcased at the 2021 Juneteenth celebration, "Black Redemption" celebrates the resilience of the African American and Jewish spirit. Yet, despite the odds stacked against them, protagonists Trey, Maxwell, and Isaac lived, learned, and redeemed themselves despite unfortunate circumstances, despite adverse fates, despite poor choices.
Trey and Isaac are best friends with contrasting upbringings. Isaac's family builds on religiousness, peace, understanding, unity, anti-racism, and imparting the proper virtues and moral standards to their children. On the other hand, Trey's family is separated by disputes, negligence, and disunity. Yet, instead of feeling disheartened, Trey is overwhelmed with hope — a hope that things can and will get better so long as there is personal accountability. This is our world. Let's make it a better place, and we have the power to make a change by doing the next right thing. Problems become even more apparent to Trey when he reunites with his brother Maxwell under extraordinary circumstances years after leaving his tumultuous home. Yet, by taking control of their fortunes, can these young men overcome African American Racism and Antisemitism in the United States and prove that they could rise above Gun Violence and change the status quo despite the odds? *** "Black Redemption" by Michael Butler is a compelling suspense drama that serves as a commentary on the saga of our nation as it battles racism and Gun Violence against the African American and Jewish population. And that, through compassion, tolerance, and the proper gun interventions, all violence against all people can be reduced. "Black Redemption" took Ten years and countless hours of dedication to write, backed by remarkable research and development, and presented to New York City as a new initiative in an immersive virtual reality format. Today, it has seen sweeping reviews from readers and featured in the Caribbean Chamber of Commerce and many other Publications.
Black Redemption: An African American Political Thought and Action Novel on Black and Jewish Suffering and African American Racism, Antisemitism and Gun Violence Intervention in the United States
About the Author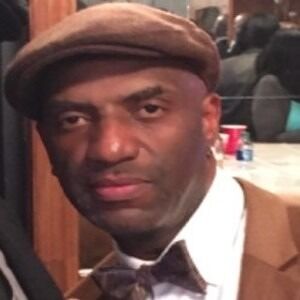 Michael Butler is an author, inventor, and technology expert born and raised in Brooklyn.
In today's world, where information and communication are everything, Michael recognized a giant flaw in the communication system – it fails to deliver the correct information to the right people at the right time.
Driven by his passion for technology and helping other people, Michael designed a revolutionary rapid messaging system – Blizzy Code, a secondary communication system with the ability to provide life-saving information without interruption.
His books are an ingenious mixture of intricately designed fiction stories and real-life technology and philosophy behind Blizzy Code.
Through his books, Michael aims to bring the concept of the Blizzy Code to the masses, especially to the younger population – to explain what this new technology does and how it can be utilized. I also trademarked Followers are the new Currency™