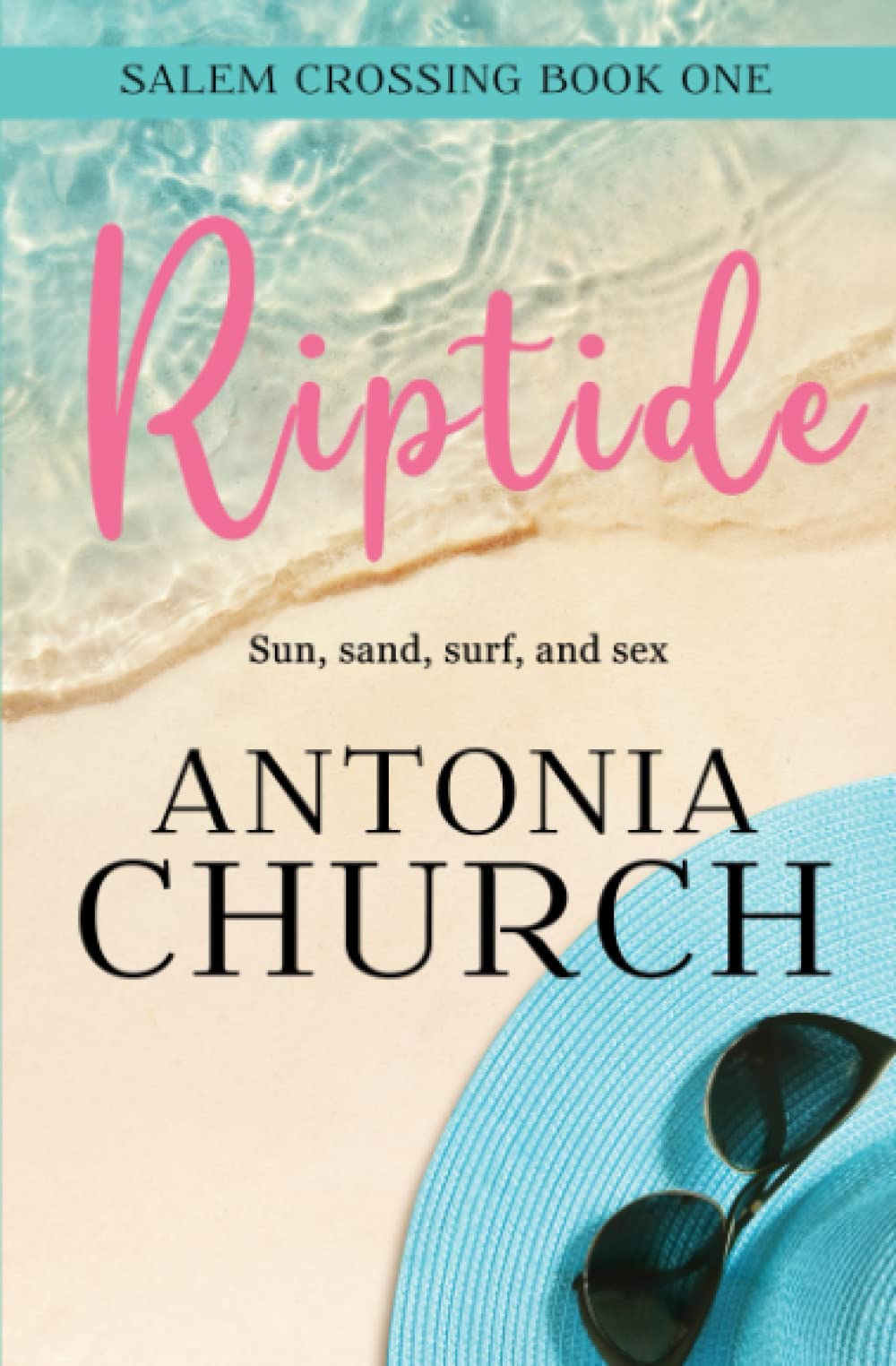 Contemporary Romance, Women's Fiction
Date Published: April 2023
Nevada Noble has left behind a boring boyfriend and a suffocating family in the midwest to start a new life in Florida. Trading snow boots for sunglasses and socks for flip-flops, Neve instantly falls in love with the surf and the sand.
Her promise to stay faithful to only her love affair with the beach is soon in jeopardy as the prodigal son of the seaside town returns. He's sexy, smart, and single—with a hint of mystery surrounding his sudden return.
Neve realizes the vow of chastity she made along the shores isn't strong enough to withstand the tidal pull of attraction. Her heart gets caught in a riptide.
Excerpt
Nevada Noble was in love.
She hadn't planned on romance when she moved from Iowa to Florida, but she'd been swept off her feet at first sight. The only moment previously in her life when she could remember feeling this way had been at sixteen and Tucker Morris, the senior star of the football team, had pulled her under the bleachers after the season championship game and had kissed her for her first time—his eyes had been so blue and his scruffy senior cheeks had been both smooth and abrasive and his touch had made her feel so warm...
The blue of the ocean reminded Neve of Tucker's eyes. The sand under her feet was coarse and silky at the same time. The breeze and the sun made her practically melt right there on the beach.
She'd been here every day since arriving in Salem Crossing.
The waves crashed with a lulling rhythm. The sun reached its apex in the clear sky, warming every inch of her. A soft breeze kept the perspiration from collecting on her exposed skin. Somewhere, the sounds of island music played farther down the shoreline. The smell of salt carried on the air. Her toes made meaningless swirls in the sand.
A shadow interrupted the sun. Neve was propped on her elbows and facing the sea, but the view of the waterline became blocked by a visual dam. More like damn! The dude was six foot six, blonde, and fit as hell. He must've been jogging by, and now he'd stopped at Neve's spot. He wore a pair of running shoes and some shorts. His chest was chiseled in bronze, glistening with sweat from exercise. Yellowy-blonde hair featured tips bleached white by a whole lot of sun. His hands rested on his hips like some figure from myth who'd emerged from his sea kingdom behind him.
"Who're you supposed to be?" he asked.
Neve had a medium complexion, but it wasn't from exposure to the sun. She didn't know who it was from. Mom and Dad had adopted her as an infant and she'd never learned the identity of her birth parents. Neve didn't know her ethnicity. The only thing she knew for sure was she was all-American—Neve wore a bikini with red and white stripes on the top and blue bottoms featuring white stars. Considering her black luxurious hair and statuesque figure, she could've been participating in sexy-as-hell Wonder Woman cosplay. The guy maybe thought she was wearing a costume.
After surreptitiously examining the man head to toe from behind her tinted lens, Neve dismissed the package upon consideration. She'd come to town a few days ago and her purpose in moving to a whole new place wasn't to fall for the first random hottie to cross her path. Besides, the Atlantic had already stolen her heart. Neve wanted to start a new life and she didn't need to build a fresh foundation with a new man. She'd recently left one of those behind back in flyover country.
The wise woman builds her future upon the sand.
What an odd way to make an introduction... Who're you supposed to be?
"I'm supposed to be a woman. How am I doing?" Neve asked.
"From what I can see, you've hit a home run." Neve certainly wasn't the first female he'd ever stopped to chat up on the beach—maybe a morning jog was his way to pick up horny tourists. He'd probably done this dozens of times. "My name's Alistair."
The buff babe paused for Neve to introduce herself, but she dismissed the prompt by playing coy. She slid her sunglasses down the smooth little slope of her nose and checked him out without the filter of tinted lenses. Alistair presented even better with a natural bronze tint instead of the one provided artificially by Neve's sunglasses.
"Y'know, we don't usually get tourists on this part of the beach," he said. "Kind of a secret stretch reserved for the locals."
"Good for me I moved here permanently then," Neve replied.
She'd recently finished unpacking her things. After living in the Midwest all her life, she couldn't resist hitting the beach as soon as she'd settled in. Had she ever imagined herself living on the coast? She'd never believed her overprotective parents would ever let her out of their zip code, let alone out of their time zone. She'd attended four years of college forty-five minutes from where she'd grown up. Even family vacations had never crossed state lines.
Now, she lived in Salem Crossing, Florida. The locals like Alistair called it SX. She didn't get it until she saw the sea—SX could be a euphemism for sex. Sexy. She sat on a six-mile stretch of pristine coastline called Salem Shores and felt alive. Buzzing. Beautiful. Beachy and peachy.
"We get a lot of tourists in SX, but not a whole lot of new residents. Some move away for a while. Most return. Some SXers like me have never been away for longer than a short vacation," Alistair said. "But fresh blood is rare. I hadn't heard anyone new was moving in..."
He trailed off like he should've been notified of her arrival. Who exactly was this guy?
"Yeah, I didn't see you at the welcoming parade," Neve teased. "I gotta say, I was disappointed."
His smile changed and Neve realized he'd been giving her a prepackaged expression he'd probably practiced in the mirror since puberty. Charm might've started as a natural gift, but he'd exercised charisma into a superpower. Neve's quirky comment had been unexpected and had taken him aback. The smooth facade he'd trained for while staring at his reflection cracked like a mirror and she saw his true face. Natural reaction instead of manufactured suave. He had a crooked little grin and the twinkle in his eyes grew curious instead of confident.
"You already find a place?" Alistair asked. His tone suggested she'd dug a tunnel under the fence to get in. Maybe he was the top-dog realtor in Salem Crossing and wanted to know how his competition had snuck Neve in under his radar.
Neve paused a moment. Dad had warned her about guys. She'd shunned many a smooth operator in her day based on her parents' paranoia. Such caution had surely saved her from some pretty shitty situations in her youth. Dad's voice warned her against answering such a forward question—Make up a lie that sounds real. Then get the hell away from the guy. But this could be her new neighbor. She couldn't very well lie when the guy knew the town better than she did. Besides, she didn't get a malevolent vibe from him at all. The true smile she'd seen peeking out from behind his manicured machismo registered as anything but creepy.
"I'm staying at the cottages at Palm Point," Neve said.
Her parents had set it up. They'd gone to college back in the day with the owner of the Point, Rebecca Ryan. But Alistair didn't need to know the whole history. He could've found out where she was staying from any local—he didn't need to know the rest of her story. Not before he at least knew her name.
"Great place," Alistair said. "Rebecca has the best view in SX. She can see the whole world from the top of the Point."
The tip of the Point featured a three-story home built in the earliest days of the town. Rebecca had proudly explained to Nevada how the property had been in her family since the very beginning. The resort had been built at the very end of the peninsula where the Atlantic coast met the outlet of the Carver River.
Alistair sounded as if he thought the whole world was encapsulated in Salem Crossing. He'd mentioned he'd rarely left town and had never lived elsewhere. Neve had spent her whole life in the Midwest, but she'd known a bigger world existed beyond the landlocked borders. Hell, they were staring at the whole freaking ocean right now. The waters reached out to distant foreign shores. The whole world was almost everything beyond Salem Crossing.
He could set sail anywhere, but maybe Alistair was more trapped than Neve had ever been. Suddenly, instead of being sexy or intriguing, he seemed sad.
"My name's Nevada Noble," she finally introduced. He'd find out anyway. "Maybe I'll see you around town."
Alistair recognized a dismissal. It probably didn't happen every time he stopped as he jogged along the beach, but not every woman made herself available and some weren't interested in men or interested in this particular man. This delicious man. Neve bet quite a few were interested…
"Right." He took a step back, the fake smile back in place. "I'll keep my eye out." He gave her a factory-approved wink before he dashed away.
Despite feeling a little sorry for him, Neve still watched him go. He might be a prisoner of this town, but that didn't mean she couldn't appreciate one fine ass as he disappeared down the beach.
* * *
About the Author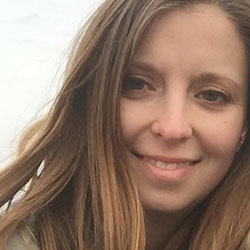 Antonia Church left the great white north for the sunny, sandy beaches of Florida. Salt air and the sound of crashing waves sure get the creative juices flowing. After growing up in the upper Midwest, a thousand miles from the nearest coast, she's found a place where her spirit matches her surroundings-a place to call home. Settled in central Florida, there is plenty of opportunity for hiking green trails and walking the sandy shores. The bright and exciting vibe of the Orlando scene had inspired a new series of novels set on the beautiful beaches of the nearby Atlantic coast.
Contact Links
Purchase Links