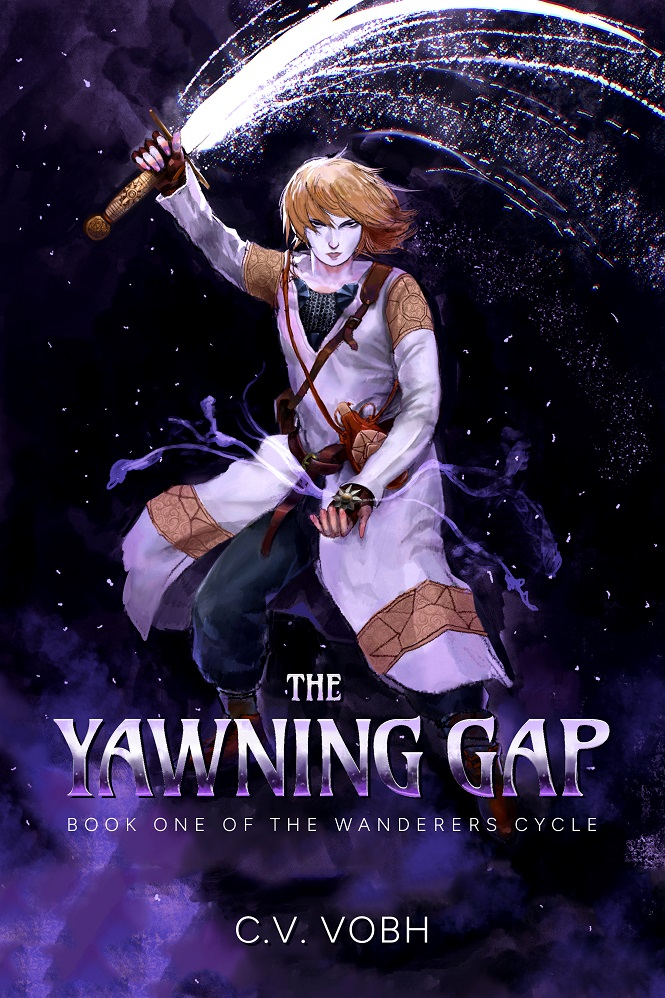 Epic Fantasy
Date Published: July 20, 2023
Invisible boundaries have isolated Cor's village for centuries. He accidentally finds a way out.
What he finds outside is a violent and blighted world in decline. He learns that the entire world has been fragmented by similar boundaries, which are leeching their power from life itself. Unless something is done about the boundaries, what's left of life will come to an end.
That heavy task falls on Cor's shoulders. Fortunately, he soon finds friends and fellow wanderers willing to share the load. Together, they venture across their small, fragmented world into the vast unknown beyond the boundaries.
What they find there threatens their world ... but also just might save it.
This epic fantasy is Book One of The Wanderers Cycle.
Praise for The Yawning Gap
"Starred Review ... The Yawning Gap is simply splendid. Readers will savor every word. Highly recommended for fans of Patrick Rothfuss and Robert Jordan" -Blueink Review
"Star Rating: 5 / 5 ... The story masterfully combines action, romance, politics, adventure, and humor. ... Highly recommended for readers who appreciate expertly crafted fantasy." -Manhattan Book Review
"Expansive but tightly focused, [The Yawning Gap] offers epic fantasy in the classic sense ... Vobh's brisk dialogue keeps the pages turning, as do flourishes both poetic ... and satiric. ... Comparable Titles: Raymond E. Feist, Tad Williams." -BookLife Review
"A powerful saga of realization, growth, and confrontation ... Compelling and commendable not just for its action and intriguing twists, but for a special brand of world inspection." -Midwest Book Review
About the Author
C.V. Vobh lives with his wife and children as far from his city job as he can manage. He grew up reading J.R.R. Tolkien, Robert Jordan, Raymond Feist, and R.A. Salvatore. When he's not working, writing or reading, he's running.
Contact Links
Purchase Link