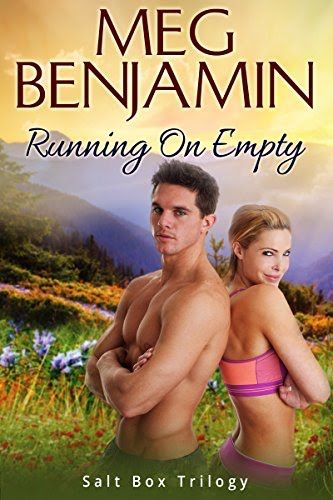 Date Published: September 2016
Salt Box Trilogy, Book 3
She's running her heart out to stay in the same place.


Ronnie Ventura has every reason to distrust Fairstein Productions: she's had run-ins with their shows before. But Fairstein's newest reality show offers Ronnie a chance to redeem herself from looking like a blonde bimbo. All she has to do is win a modified triathlon. Simple, right? Except this is Fairstein, and nothing is ever simple with them.


Ronnie's boss at the Blarney Stone bar and café, owner Ted Saltzman, is a lot less convinced that another Fairstein show is just what Ronnie needs, particularly when he's head over heels about Ronnie himself. But she's determined, and he's a man in love.


Ted becomes her running coach, which fans their budding romance to a fever. But can Ronnie's newfound confidence stand up to the usual Fairstein plots? And can Ted find a way to keep his true love in Salt Box if Hollywood tries to steal her away again?



Other books in the Salt Box Trilogy:
Salt Box Trilogy, Book 1
Publisher: Samhain Publishing
Published: June 2015


Reality can be hotter than fiction.


Monica McKellar, associate producer of Finding Mr. Right, is desperate. One of the show's bachelors has bailed one week before shooting starts. She not only needs a replacement ASAP, he has to get the temperamental bachelorette's stamp of approval.


Fortunately there's a hot guy right under her nose who's a perfect fit. Unfortunately, he pushes all her hot buttons. Until the show's over, her hands—and every other part of her body—are tied.


When Paul Dewitt signed on to write for the reality show, "Bachelor #10" wasn't supposed to be in his job description. He fully expects to be cut early on, which will free him to focus on the real object of his attraction. Monica.


Instead, he's a finalist, and they're all packed in an SUV climbing the Continental Divide, headed for Salt Box, Colorado. Where stampeding horses, vindictive tabloid editors, and one capricious bachelorette's waffling over suitors may conspire to end Paul and Monica's romance before it even starts.


Warning: Contains hot sex on the sly, cold nights, creaking wicker couches, and a gypsy wagon that gives a whole new appreciation for the pioneers.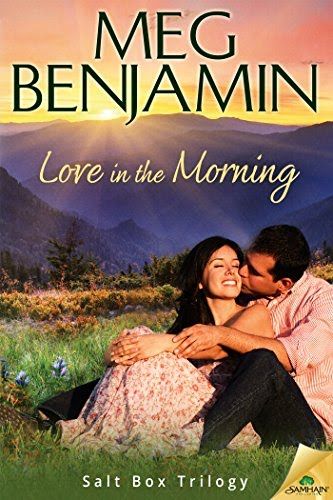 Salt Box Trilogy, Book 2
Publisher: Samhain Publishing
Published: January 2016


Breakfast with benefits…


The reality show Lovely Ladies of L.A. should have launched Lizzy Apodaca's catering company into solvency. Instead, when her carefully prepared appetizers mysteriously gave the cast on-camera food poisoning, she lost everything.


To make matters worse, her car breaks down in Salt Box, Colorado, a town not much bigger than a salt shaker. But maybe her luck is changing—the handsome owner of Praeger House, the town's premier hotel, needs a kitchen assistant.


Clark Denham realizes his diamond in the rough is a polished gem when Lizzy steps up to save the hotel's breakfast buffet after his temperamental head chef quits. It isn't long before she's winning his heart as smoothly and efficiently as she runs his kitchen.


Their relationship goes from simmer to rolling boil with the speed of a short order cook. But when a bevy of not-so-lovely ladies shows up in Salt Box, Lizzy's past disaster threatens to flatten her happily ever after faster than a falling soufflé.


Warning: Contains salty dialogue, several servings of high-carb cooking, and a big platter of screaming-hot bedroom delights.


Meg Benjamin is an award-winning author of contemporary romance. Her Konigsburg series for Samhain Publishing is set in the Texas Hill Country and her Salt Box trilogy is set in her new home the Colorado Rockies. She also has the paranormal Ramos Family trilogy from Berkley InterMix. Meg's books have won numerous awards, including an EPIC Award, a Romantic Times Reviewers' Choice Award, the Holt Medallion from Virginia Romance Writers, the Beanpot Award from the New England Romance Writers, and the Award of Excellence from Colorado Romance Writers.