Inspirational Fiction, Christian Fiction
Date Published:
February 14, 2017
Alexander Bennett has always lived a privileged lifestyle, despite the challenges of being biracial and reared by a single parent in an urban city. With his mother's unwavering love and devotion guiding him, Alex excels, and is on a fast track to financial success when he meets the beautiful, intelligent, and independent, Tamara Jackson.


In his quest for love and success, Alex makes an unlikely enemy–someone he loves and holds dear to his heart. Insecurity and denial prevent Alex from accepting the one-sided relationship for what it is, and places him in danger of losing unconditional love and acceptance from the one who holds his heart. Lies unravel, and hidden secrets are revealed, as Alex tries to balance truth with fantasy.


Will the lies and manipulation end before Alex loses everything, including his mind?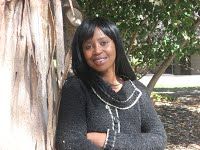 Wanda B. Campbell is the author of ten award-winning Christian Fiction novels. She currently resides in the San Francisco Bay Area with her family. Along with writing, Wanda enjoys mentoring youth and traveling.
Wanda B. Campbell's literary achievements include: Mommy's Present, a short story appearing in the anthology The Midnight Clear, November 2006, First Sunday in October, January 2007, Crusin for Christ I Short Story Contest winner with Illusions, which landed a multi-book deal with Urban Christian. Illusions, the novel, February 2009, Right Package, Wrong Baggage, August 2010, Silver Lining, August 2011, Kayla's Redemption, January 2012, Unresolved Issues, August 2012, Liberation, December 2012, and Doin' Me, April 2013. Her tenth novel, Back to Me will release November 2014.
Wanda is a two-time winner of the Urban Reviews Top Shelf Book Award, two-time winner of Coffee Time Romance's Critical Review Award, and a three-time Black Expressions Book Club Bestselling Author. She has appeared on the BCNN1/BCBC National Bestselling List multiple times and was nominated at the 2011 African American Literary Awards Show in the Christian Fiction category.