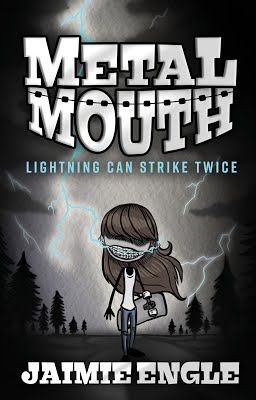 Date Published
: 12/1/2018
Mahlorie hates her braces. And who cares what she looks like anyway? Her parents sure do. Dad, a traveling magician, and Mom, a famous erotica author, constantly harp on the importance of appearance. Her best friend Shai is the epitome of pop-culture, crushing on every boy with a cute smile. But when Mal has a near-death experience and can suddenly hear a boy's voice in her head, life takes a turn for the weird. He can hear her too. How did her braces become transmitters? And who is this boy she just might be falling in love with? For fans of "The Fault in Our Stars" and "Everything, Everything."
This magical coming-of-age tale of mystery and self-discovery, and love and friendship makes the impossible become all too real...
Mom and Dad finally agree to disagree. They get along much better when there's a lot of land between them. It's ironic because both of my parents make their living by an illusion that they sell to the public while in private, they're totally different people. Dad, with a sleight of hand, can make you see only what he wants you to see.
"It's all about presentation, turtledove, how you look and where you look. Get the crowd to believe what you want them to believe. See? The magic is how well you sell it. Your pitch. Your package. In this world, people will believe the truth is whatever you show them it is. Appearance is everything."
Mom, on the other hand, creates these perfect worlds in opposition of the one in which she lives, tied up neatly in the end through the power of love. Her appearance is her ticket. How she looks affects how fans perceive her. Once, Mom actually paid a team of marketers to determine which color pant suit she should wear. By her outfit change, she sold 5,000 books and landed a guest spot on The Today Show.
"Appearance is everything, lambkin. You won't be successful as a woman without purposed wardrobe, hair, and make-up. People don't really care about who you are until they see that you fit the mold. Understand? You can be whoever you want to be so long as you make it believable."
This, by the way, is the only reason I got these stupid braces. It's also the reason why I hate short dresses and glittery barrettes. It isn't that I don't want to be popular like Shai. What if I can't? What if no matter how well I sleight my hand or how often I change my clothes, I never find my place? That failure scares me more than not fitting in. So, what do I do? I manipulate my personality, tweak my appearance, and blend.
Where does that leave me?
Somewhere in my dad's deck of cards or my mom's perfectly constructed novel where I blend into a false reality and play the role I'm supposed to play. "Appearance is everything."
"Appearance is nothing," the voice in my head contradicts, only this time, I'm not certain the voice is mine.
About the Author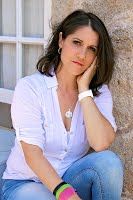 JAIMIE ENGLE is the author of dark thrillers for teens where magic turns ordinary into extraordinary. She weaves history, magic, and lore into her books, which take readers on wondrous adventures, though her passion is talking to kids about writing and social issues because words have power. She loves coffee, cosplay, and making Wick Books® candles inspired by scents from her novels and for other indie authors so readers can Experience the Story! She lives in Florida with her awesome husband, hilarious children, and the world's best dog. Learn more at thewriteengle.com, where Jaimie is always working on her next book.