Date Published:
03/30/2018
Are you a busy mom who loves to write, but doesn't know where to start? This easy-to-read guide by two bestselling, award-winning authors will help you make your writing dreams a reality.
From finding time to write, to showing you how to get your kids involved, Jamie Foley and Angela Castillo (who happen to be busy moms themselves) will give you the resources--and the encouragement--you need.
- Help you plan out your writing goals, time management, and financial budget
- Encourage you to enlist aid from the right people--critique partners, editors, cover designers, and more
- Guide you to making the best decision for you regarding independent and traditional publishing
- Give you questions to ask yourself at the end of each chapter to help you move closer to your writing dreams
- Steer you away from common mistakes
Angela Castillo loves living in the small town of Bastrop Texas, and draws much of her writing inspiration from life there. She loves to walk in the woods and shop in the local stores. Castillo studied Practical Theology and Music at Christ for the Nations in Dallas, Texas. She was home-schooled all through high school and is the oldest of 7 kids. Castillo's greatest joys are her little girl and two boys. Castillo has been published in The First Line, Aardvark's Ark, Heartwarmers, Thema, and several other publications, and also has works available on Amazon in paperback and Kindle format.
Jamie Foley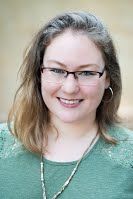 Jamie Foley loves strategy games, home-grown berries, and Texas winters. She's terrified of plot holes and red wasps.
Her husband is her manly cowboy astronaut muse. They live between Austin, TX and their family cattle ranch, where their hyperactive spawnling and wolfpack can run free.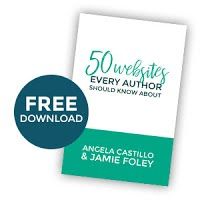 Anyone who signs up for our newsletter
HERE
will get a copy of "50 Websites Every Author Should Know"