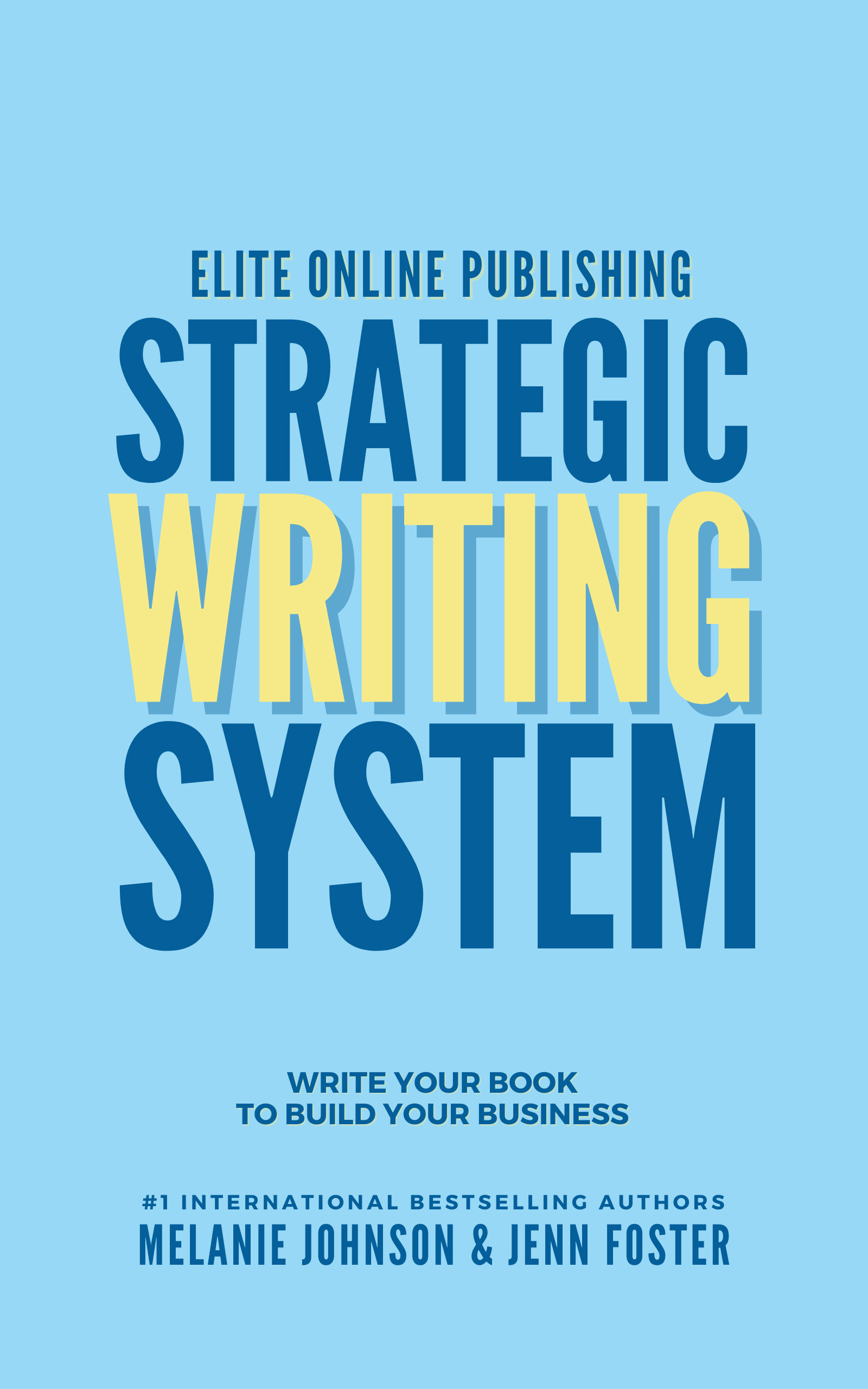 Write Your Book to Build Your Business
Nonfiction/Writing Workbook
Date Published: August 15, 2023
Publisher: Elite Online Publishing
Introducing the Elite Online Publishing Strategic Writing System – an innovative guide to writing and publishing your book, designed by publishing experts Jenn Foster and Melanie Johnson. No matter your level of experience as a writer, this comprehensive system will help you every step of the way. Join Jenn and Melanie on this journey towards creating a unique and successful book that will establish you as an authority in your industry.
Through the Strategic Writing System, you'll gain invaluable knowledge to craft a compelling manuscript, develop a strategic title, write an engaging author biography for marketing and promotion, and more! With bonus chapters to teach you the top 20 ways to make money with your book, how to sell a million copies of your book, the author's expert marketing checklist, and 21 inspirational quotes to inspire your marketing genius.
Become empowered to turn your publishing dreams into reality – take advantage of everything this writing system has to offer. Every page is packed with practical advice, detailed instructions, and helpful resources. Finish your book and become a published author today with the Elite Online Publishing Strategic Writing System: Write Your Book to Build Your Business!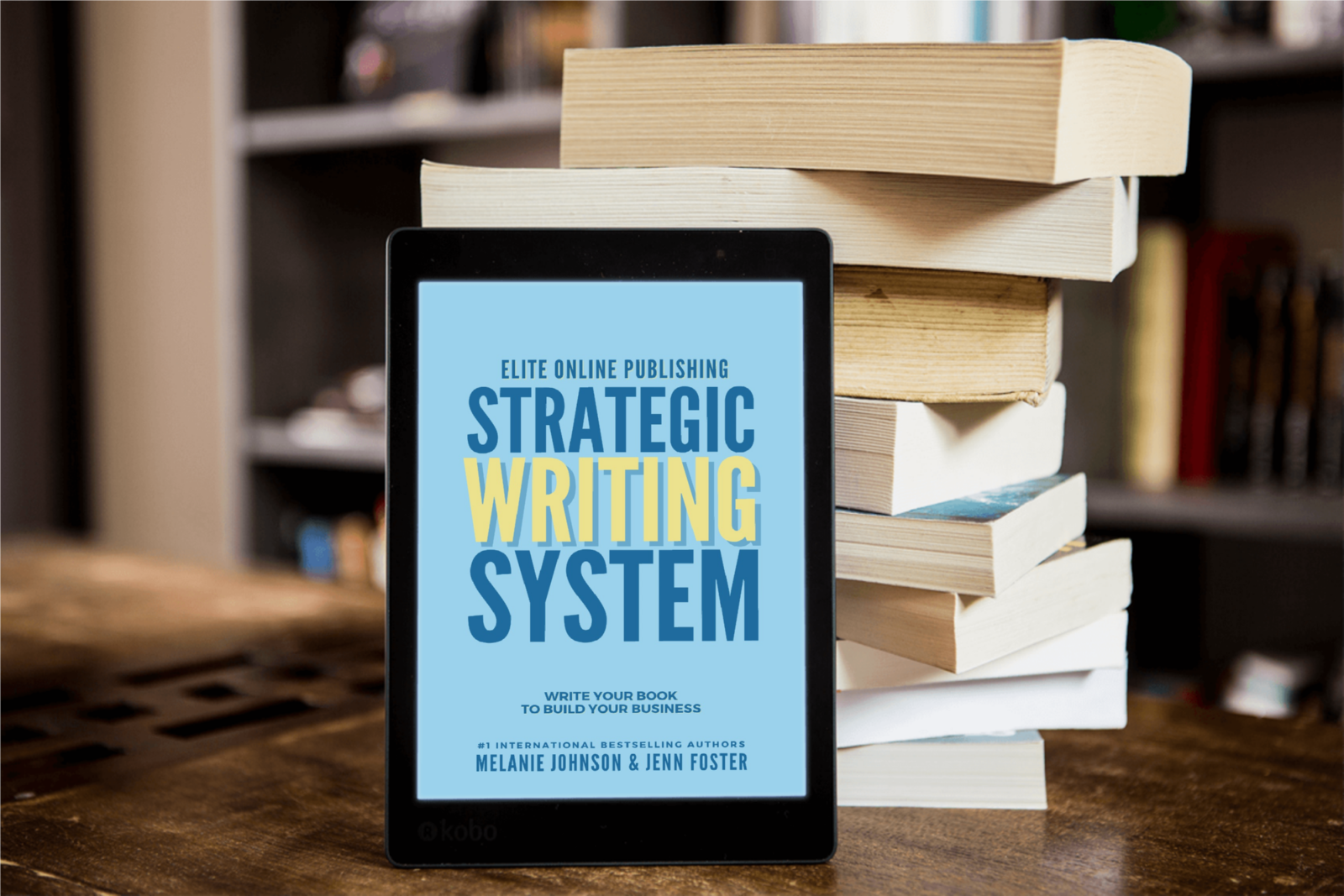 Excerpt
As an entrepreneur or business owner, having a signature story to tell and market is essential. It's what sets you apart from the rest and makes you a better leader. Now, there's one story that you must never forget to tell, and that's your own personal story. It's arguably the most crucial story for your business to succeed. Your personal story gives people a reason to believe in you and sets you up as a leading authority and expert in your industry.
The goal of having a personal story is to attract your ideal target market and repel anyone who isn't a good fit. I know it can be tough to think about repelling potential customers, but trust me, you'll have much better and faster results if you target only your ideal customers and work with clients that fit your niche.
The power of a compelling, connected, well-crafted, and well-delivered story is that it short-circuits a lot of the things normally required to find and attract your ideal customers. Your book, or your story, will target your ideal customer and set you up to work with the exact types of people you're looking for. Even with all the technological advances, the fastest way to deliver your message to your desired market is still through the power of a story.
Your story creates an immediate connection, emotion, and desire in your target market to want to be part of the bigger picture of what you're all about. It gives them hope that they can achieve their biggest goals and dreams.
About the Authors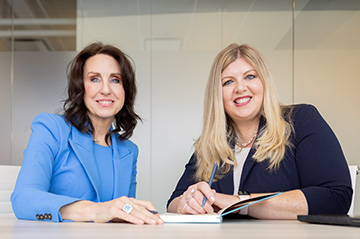 Jenn Foster and Melanie Johnson are each Wall Street Journal, USA Today, & #1 International Bestselling Authors. Together, they own and operate Elite Online Publishing, Authority in Every Word. With an impressive list of accomplishments, Jenn Foster and Melanie Johnson have achieved remarkable success in their fields. After 15 years as an online digital marketer and web developer, Jenn is the proud owner of Biz Social Marketing Agency, helping a multitude of businesses get to the top of search engine results. Likewise, Melanie has spent many years at the helm of two independent TV stations in Texas, honing skills in media, marketing and advertising that earned her both recognition on camera and behind-the-scenes accomplishment. As panelists at countless conferences around the country, they have shared their invaluable expertise with industry professionals. On top of this impressive list of feats, they have managed to publish over 3000 books under their own imprint and have helped over 200 individuals publish books. As frequent guests invited to speak on panels at prestigious conferences nationwide, they also host two popular podcasts: Elite Expert Insider and Elite Publishing Podcast on iTunes, Spotify, YouTube, and several other outlets. Both women are single moms that enjoy spending time with their children traveling and exploring the great outdoors.
Contact Links
Twitter: @BookWriting1
Purchase Link