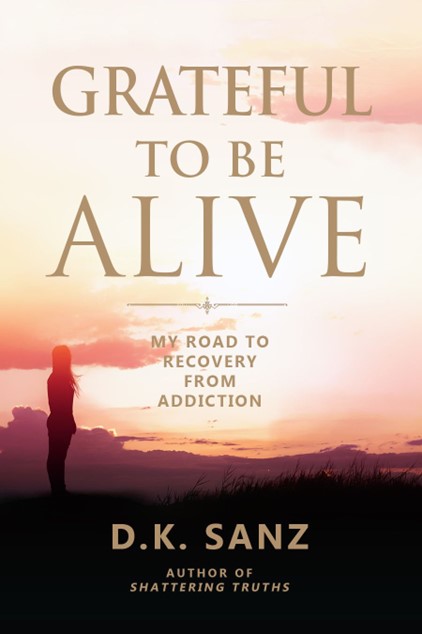 Memoir
Publication Date: April 9, 2023
Publisher: Moonlit Dawn Publications
Do unsettling truths bring harsh judgment? They do, but the price of denial is steep.
D.K. Sanz's story begins in the drug-infested New York City streets of Woodside, Queens, during the tumultuous HIV/AIDS pandemic of the 80s and 90s. It offers a glimpse into how a now often-overlooked pandemic impacted Sanz's nuclear family.
From her earliest days, Sanz was the easily forgotten stranger, always a little out of sync with the rest of the world—a tough but naive kid and aspiring writer. Her triumph over illness and addiction includes amusing anecdotes and nostalgic, heartwarming memories.
Grateful to be Alive delves deep into Sanz's confessional self-sabotage, self-destruction, and the harrowing downward spiral she almost didn't survive. Her never-before-told story ranges from recklessness and impudence to empathy, forgiveness, and love.
D.K. Sanz has since published several books, primarily poetry but also a novel, and she continues to work on sequels and an all-new fantasy series. You'll find some of her poetry at the end of this book.
Whether struggling or not, you will find Grateful to Be Alive is a story of hope, of defying insurmountable odds, finding joy, and a gradual transition toward authenticity and becoming the person Sanz always wanted to be.
About the Author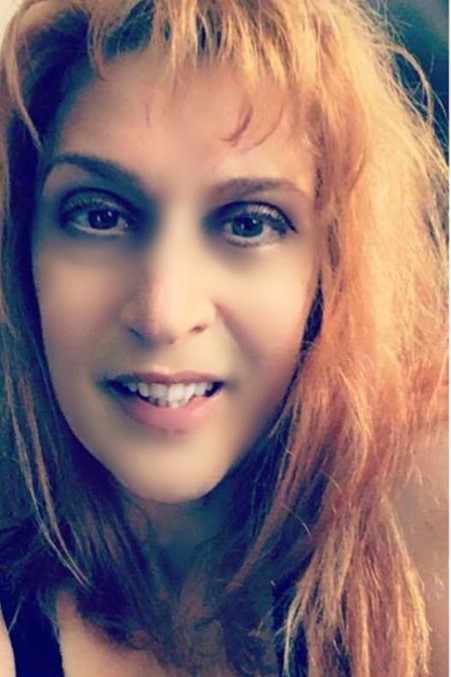 D.K. Sanz is the author of Grateful to be Alive: My Road to Recovery from Addiction and Shattering Truths, a dark, suspense coming-of-age novel. She has also published three poetry collections, A Dark Rose Blooms, Remnants of Severed Chains, and Awake with the Songbirds – Poems from the Pandemic. Before the release of Grateful to Be Alive, Sanz wrote under the pseudonym Kyrian Lyndon.
She is forthcoming about being a person with many years of recovery, as well as a trauma survivor. Throughout her journeys, she expressed her thoughts through poetry, embracing every challenge to triumph over adversity. In her conviction that learning, growing, healing, and evolving is a never-ending process, she remains as grateful for the dark days as she is for every flicker of hope and light. She considers herself a cheerleader for those trudging on against all odds in the hopes of living their dreams.
D.K. loves psychological thrillers, horror fiction, nineteenth-century British literature, parallel universe fiction, and dark romanticism. She enjoys music, art, history, fitness, video games, and cooking.
Contact Links
Purchase Link
a Rafflecopter giveaway