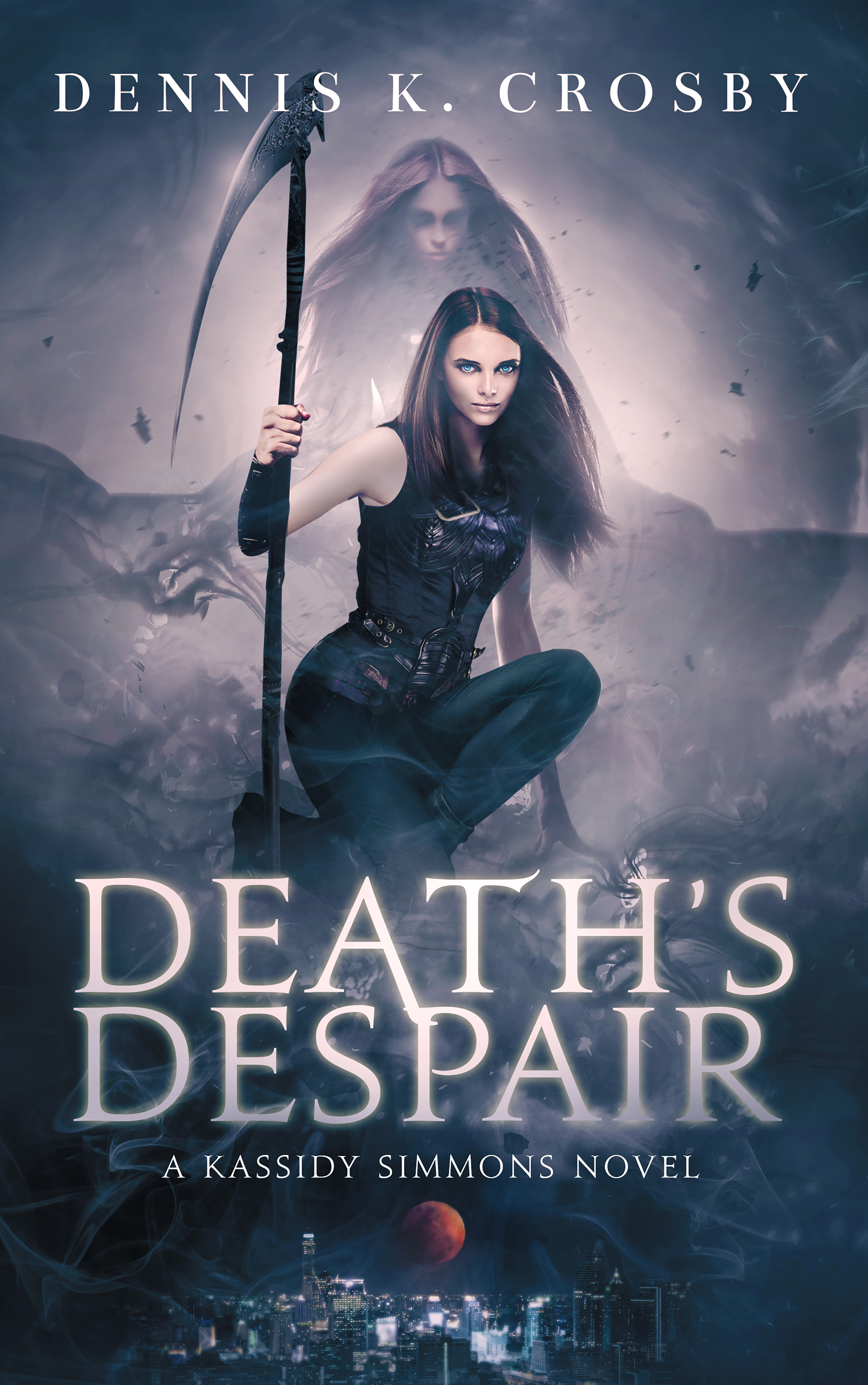 Kassidy Simmons, Book 3
Urban Fantasy
Date Published: June 6, 2023
Publisher: Acorn Publishing
Born to a family of witches, Traci Leeds has always been connected to magic. A direct descendant of the goddess of witchcraft, she was destined to succeed her mother as leader of her coven. Her powers were dormant until trauma resulting from being kidnapped activated her abilities. Dissatisfied with their development Traci tapped into magic forbidden by those in her line. Kassidy Simmons, the Death God, continues her quest to return lost souls to their proper place in the afterlife. She and her Reapers are charged with maintaining harmony between life and death, but a recent decision to resurrect a soul has shifted that balance. A rising blood moon and supernatural occurrences involving witchcraft send Kassidy on a journey to the steps of the Underworld where she learns of the darkness surrounding Traci's decision to tap into forbidden magic.. With an ancient prophecy looming and nightmarish visions of the apocalypse haunting her waking mind, Kassidy must rise up and withstand the fury of a Titan to save all she holds dear.
Excerpt
"Dude," began the Suburbanite, "let's get the fuck outta here. You know she's gonna call the cops."
Kassidy sensed a great deal of fear in him. Even without the benefit of her supernatural empathic abilities, that was clear. So, at least he was smart. Switchblade was different. There was fear there, but there was also, stupidity, determination, and . . . arousal. Not so much inspired by her, but by the violence. He wanted to be a badass. He got off on it. It was likely that this entire night was more about showing off in front of the Suburbanite than asserting himself against a woman alone in the park.
It was unfortunate that they chose this night.
More unfortunate that they chose her.
"Bro, shut the fuck up and let me handle this," said Switchblade.
"You really should listen to your boyfriend," said Kassidy.
"What? He's not my boyfriend, bitch."
"Oh, I'm sorry. Right, that was insensitive. I meant to say partner. You should really listen to your partner. I'm old school. I just use girlfriend or boyfriend. I'm getting better though."
"Bitch!"
"There's that word again," said Kassidy.
Switchblade lunged at Kassidy. In the corner of her eye, she saw the Suburbanite back away. She was growing impatient and felt a sense of urgency to get her true mission accomplished. Normally, she wouldn't use her powers in front of mortals. Well, that wasn't always true. She'd certainly had some fun at the expense of others in her teens when she was just a Reaper. Back then, she didn't care if anyone said anything. She'd already been dubbed Krazy Kassie by her classmates, so in her mind, it didn't hurt to fuck with them. She had power. True power. And the power she had back then paled in comparison to the power she had now. Using it against these two idiots wouldn't bring as much joy as it had in her teens, but as was the case back then, she knew these two wouldn't be telling anyone.
And if they did, who'd believe them.
As Switchblade came at her, Kassidy shimmered out of view, reappearing behind the Suburbanite. She grabbed a handful of his hair with her left hand and grabbed at his throat with her right. When the bewildered Switchblade spun, trying to figure out what had happened, she willed her right hand to transform into an onyx sickle, the tool of a Reaper. As she touched the tip into Suburbanite's neck, she felt, more than sensed, his fear. His heartbeat was a jackhammer competing with the sound of the wind sweeping through the park.
"What the fuck are you, lady?" asked Switchblade, his eyes wide.
"I'm the one politely asking you both, one last time, to get the fuck out of here before I get really pissed," replied Kassidy.
Kassidy closed her eyes, knowing that her next bit of magic would likely close the deal. In the Reaper ranks, when a psycho­pomp—a being that ushered souls to the afterlife—used their power, their eyes would shine silver. Kassidy's had been silver for decades when she powered up. A couple of times in life, they'd shown black, the mark of the Wraith. Similar to Reapers, Wraiths had been created to be the secret police of Azra-El, the former Primus or Angel of Death, right hand to the original Death God, and Kassidy's father, Thanatos. After Kassidy dispatched Azra-El she became the new Death God, in the absence of her father. Now, when she powered up, her eyes shown a metallic, unearthly blue, the mark of a god.
That's what Switchblade saw when Kassidy opened her eyes.
"Run!" she screamed.
And he did.
About the Author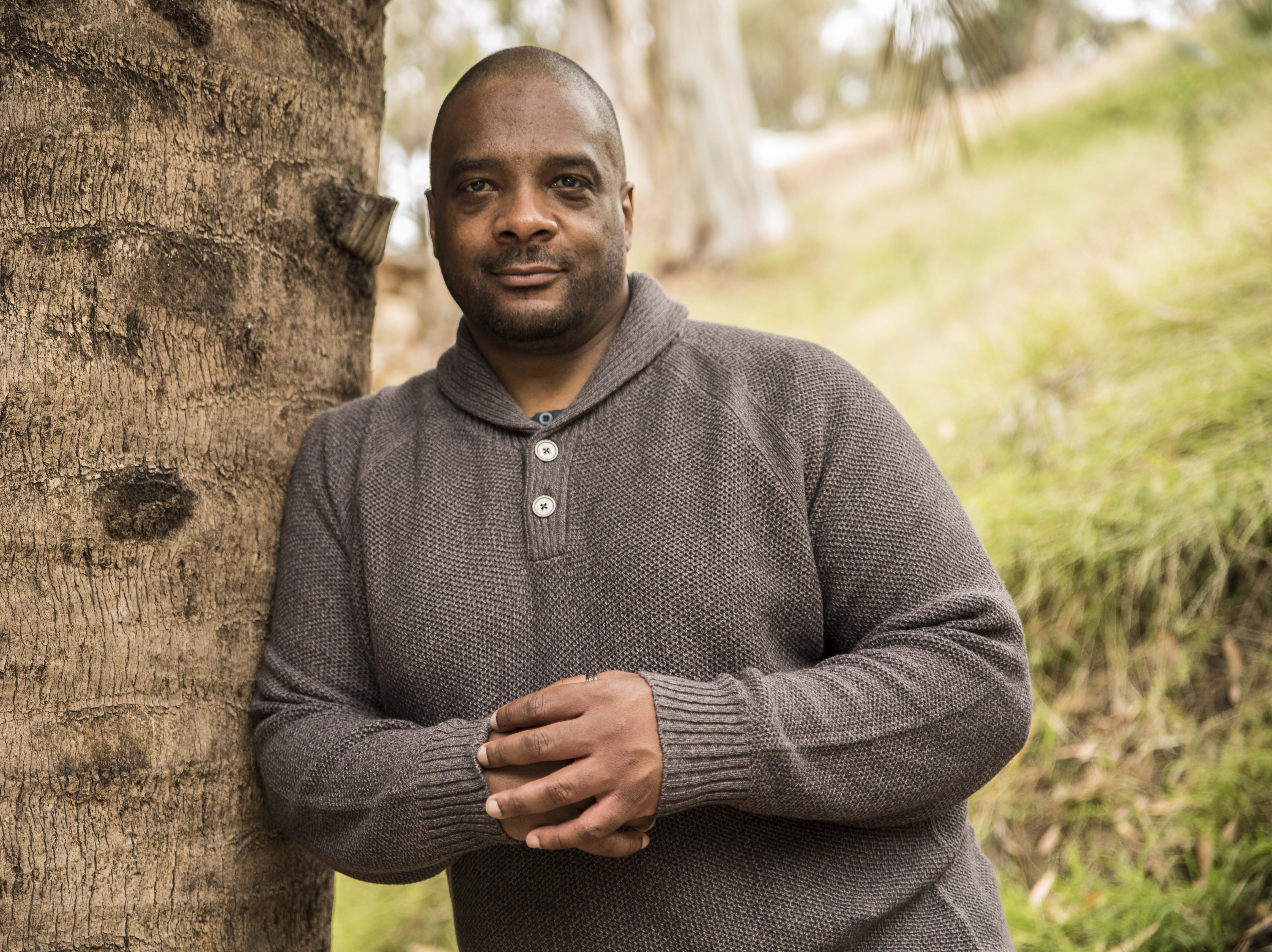 Dennis K. Crosby is the award-winning author of the Amazon bestselling urban fantasies, Death's Legacy and Death's Debt. With a degree in criminal justice, he spent six years working as a private investigator. His love of learning about people led him to pursue a master's degree in forensic psychology. A staunch advocate of mental health reform, he has worked in social service for over a decade, promoting social justice and efforts to combat homelessness.Dennis completed an MFA program at National University, and since the release of his first novel, he has served as a speaker at the Southern California Writers' Conference and as a panelist at Comic-Con and the Fox Cities Book Festival. He's been a guest on a number of podcasts and has published seven short stories in various anthologies. Death's Despair is book three in the Kassidy Simmons series. A self-proclaimed geek, the bourbon-loving Chicago Cubs fan and deep-dish pizza connoisseur lives and writes in San Diego, CA.
Contact Links