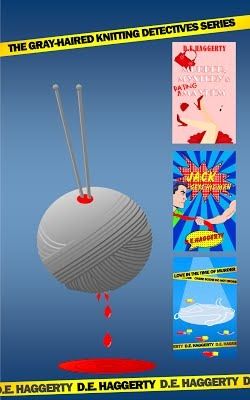 Cozy Mystery / Romantic Comedy
Date Published:
November 30, 2015
Get all three books of the Gray-Haired Knitting Detectives series in one bundle! The bundle includes Murder, Mystery & Dating Mayhem, Jack Gets His Man, and Love in the Time of Murder. Join the Gray-Haired Knitting Detectives as they solve the murder of Izzy's grandma, figure out who is stealing money from Jack's store, and clear Dee of murder charges. But don't worry. Solving crimes won't prevent the knitters from matchmaking Izzy, Jack, and Dee.
Murder, Mystery & Dating Mayhem
Izzy's daredevil husband killed himself in a parachuting accident five years ago. Her best friend Jack decides it's time for her to jump back in the dating pool. Just when things in the dating world start to heat up, Izzy's grandma dies. Only her knitting group of Jessica Fletcher wannabes is sure it's murder. Did someone really kill grandma or are Izzy and her merry band of geriatric thieves imagining things?
Despite how awesome Jack's life is, he's feeling restless and put out about his upcoming birthday and his ex is being a pain in his fabulous behind. When his smoking hot new bookkeeper discovers things at the store aren't actually as they seem, Jack's bestie and his gal pals, the gray-haired knitting detectives, jump at the chance to solve Jack's problems. They're determined to find love for Jack as well as his missing money. Will Jack catch a thief or find love? Either way Jack's going to get his man.
Love in the Time of Murder
In Love in the Time of Murder, the Gray-Haired Knitting Detectives face their toughest case yet. Delilah, granddaughter of one of the knitting detectives, returns home after managing to pry herself loose from her husband's clutches. But when Dee's husband winds up murdered, she's the number one suspect. The Gray-Haired Knitting Detectives aren't about to let one of their own get sent to the slammer and jump at the chance to search for the true killer. And if they manage to find a new love interest for Dee as well, then that's just the icing on the cake.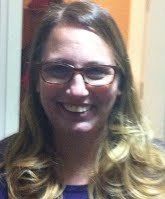 I grew up reading everything I could get my hands on from my mom's Harlequin romances to Nancy Drew to Little Woman. When I wasn't flipping pages in a library book, I was penning horrendous poems, writing songs no one should ever sing, or drafting stories which have thankfully been destroyed. College and a stint in the U.S. Army came along, robbing me of free time to write and read, although I did manage to sneak a book into my rucksack between rolled up socks, MRIs, t-shirts, and cold weather gear every once in a while. A few years into my legal career, I was exhausted, fed up, and just plain done. I quit my job and sat down to write a manuscript, which I promptly hid in the attic after returning to the law. Another job change, this time from lawyer to B&B owner and I was again fed up and ready to scream I quit, which is incredibly difficult when you own the business. Thus, I shut the B&B during the week and in the off-season and started writing. Several books later I find myself in Istanbul writing full-time.
Email: dena@dehaggerty.com