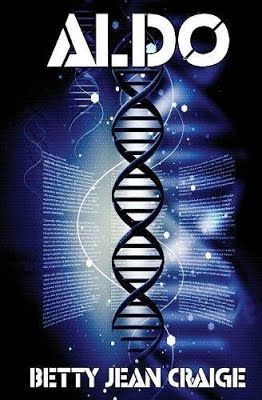 Date Published:
March 2018
Publisher: Black Opal Books
Aldo is a mystery/thriller/love story in which a brilliant and dangerous ideologue attempts to eliminate a university's genetics institute by holding the university's president hostage.
On the same day that Isabel Canto, associate director of Pembrook Atlantic University's Institute for Genome Modification, discovers she is pregnant with IGM post-doc Frank Marks's baby, Pembrook's president Mary Ellen Mackin receives a letter from "Aldo" threatening harm if she does not dissolve the institute and fire its director. Aldo claims to represent "ethical people across the world concerned with the detrimental consequences of germline genetic modification in humans" who fear not only "designer babies" but also the unintended consequences of changing human DNA for future generations.
The institute's director, Linus Winter, conducts research into germline gene modification, which is the controversial modification of a gene in reproductive cells to affect descendants. Linus hopes to use genetic therapy to eliminate Huntington's Disease, for which he has tested positive, and other horrific hereditary disorders.
Isabel suspects that Frank, who has disclosed his opposition to germline genetic therapy, is willing to sabotage Linus's project. She finds her loyalties divided between Frank and Linus.
President Mackin refuses to dissolve IGM. The next evening Aldo kidnaps her.
This story is embedded in a letter Isabel writes to her son Lino on his sixteenth birthday.
About the Author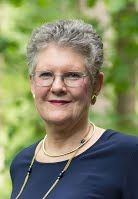 Since graduating from Pomona College in 1968, Betty Jean Craige has been a teacher, scholar, translator, columnist, and mystery writer. She retired from the University of Georgia in 2011 as University Professor of Comparative Literature and Director of the Willson Center for Humanities and Arts. After retiring she published a Sunday column in the local paper about animal behavior titled "Cosmo Talks" and a book titled Conversations with Cosmo: At Home with an African Gray Parrot. Then she began writing fiction. Her Witherston Murder Mystery series, set in north Georgia, includes Downstream, Fairfield's Auction (First Place in Chanticleer Book Awards' category of Mystery and Mayhem), Dam Witherston (Honorable Mention in the 2017 Royal Dragonfly Book Awards for Mystery, and Distinguished Favorite in 2018 Independent Press Awards), and Chieftains in Witherston (scheduled to be published in 2019). A suspense novel, Aldo, came out in 2018.