Contemporary/Upmarket/Women's Fiction
Date Published:
September 2017
Vi Masters wonders…can you come home again? More, she wonders why anyone would want to. She fled upright, backwater Freedom, Iowa at seventeen and hoped never to return. But this time, she can't stand up against the pleas of the aunt who raised her. It's one weekend. How bad can three days be?
Three measly days in a wonderful eighteen-year marriage – that's what Vi's stepmother hopes. But what if Ben discovers what Tammy knew about why his daughter ran away – something he seems determined to finally find out? She can't be sure Ben would forgive her, and that's got Tammy scared to her bones.
One day in and Vi has to face how Aunt Sadie is failing, Caregiving will surely wreak havoc on Vi's hard-won career, but how can she not? At least she might be able to turn the party Sadie's planned into a night even Alzheimer's won't let Sadie forget.
But that's before Vi finds out Nate Barlow has moved back to town. Now after all she's already survived, Vi must dig deep for courage. Nate will never be able to accept Vi's past. Will he? Who knew hope would be so scary?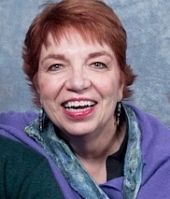 Sally Crosiar lives in the Finger Lakes of New York State where she reads incessantly, enjoys time in and on the water, savors dark chocolate with red wine at every opportunity, and teaches about health and play for Empire State College. She is the author of Find the Love of Your Life, based on her own true story, My Uncle Dave, a children's book with an adult message, and co-author with Dr. Sidney B. Simon of Love Builders: Tools to Build Every Relationship. Come Back is her debut novel.
Amazon