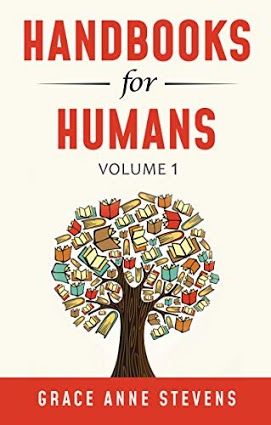 Learn to Manage Your Attitudes in All Your Relationships
Publisher: Graceful Change Press
In the traditions of Life's Little Instruction Book, Everything I Need to Know I Learned in Kindergarten, and the Messiah's Handbook, Handbooks for Humans will provide you guidelines to help make you a better person, and learn to manage our attitudes in our relationships with ourselves and others. You probably wish you were given instructions for living at birth. Because, the truth is, being human isn't easy. Now, by putting in the effort, working with the guidelines in the Handbook for Humans, Volume 1, there is a path forward that makes it easier. You could probably read this book in a matter of minutes, glean some helpful insights, and toss it aside…or pay attention to each guideline, reflect, go more deeply inside, and do some work. As a reward, you can learn to articulate your feelings, thoughts, beliefs, and experiences which in turn create your attitudes. Your attitudes affect every interaction you have in this world. As one of the guidelines teaches us, Never stop learning. It's never too late to be a better human. Handbooks for Humans, Volume 1 provides a platform for personal work and sharing, making it perfect for individuals, couples, and families.
About the Author
Grace Anne Stevens is a writer and speaker on living authentically.
After over forty years as an engineer and manager in the tech world, she returned to school and received her M.A. in Counseling Psychology at the age of 62. She has participated in and seen life from many sides.
Each day she looks forward to what the future may bring on her own journey learning how to be a better human.
In 2016 Grace was selected by Amtrak as one of their Writer's in Residence and named as Person of the Year by New England Pride TV.
Grace lives in Lexington Massachusetts and enjoys biking on her new e-bike, beaching and babysitting for her grandchildren, as she learns something new each day.