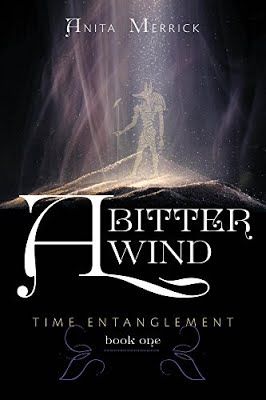 Mystical Fantasy/Sci-fi, Occult, Supernatural
Can time become stuck at NOW or does it just seem that way?
Can the past be changed without creating a paradox?
Does history repeat or is that something we tell ourselves to cover our poor choices?
When Alexander 'Ramses' Smith is assigned to decipher the odd hieroglyphs of the Temple of Khnum—all heka (magic) breaks loose. As a teen, his interest was in metaphysical and sharing psychic experiences with a beloved grandmother. When she died, things turned dark when an Ouija Board freed a terrifying entity with red eyes. He thought he was free of it when he shut his psychic gifts down and began a study of Egyptology—But Shezmu was waiting for him in Esna. Lex found others trapped by the time loop: afret (djinni), the ghost of a former archeologist, Dr. Broderick S. Gillwood, the Neteru (Egyptian gods/goddesses) all conspiring against his scientific training and logical mind.
Lex soon realizes there is no choice but to obey the voices in his head and the mysterious ones of an outer sort. He must rely on the intuitive gifts he fought so hard to quash. Realizing he can see and sense what others cannot, Lex runs headlong into a past life that puts him dangerously susceptible to the hidden secrets infused in the stone ruins. He must quickly re-define his understanding of the lines between imagination and reality or lose the battle for his mind with the darkness created by blood sorcery and a destiny (shay) he never expected.
As a Mystical Author, Anita Merrick is a 3rd generation psychic, retired and living in a wooded area of Erin, NY with her husband, Timothy, and furry children—two West Highland White Terriers and a half-Westie/Cavalier King Charles spaniel. As Crystal Wind (DBA), she is a Psychic Intuitive, Tarot Reader and Medium, an ordained priestess in the Order of Melchizedek. She holds certification as a Tarot Master from the Tarot Certification Board of America. Prior to 1991, she performed as Nehebka, a semi-professional Oriental (belly) dancer; at the same time raised, trained and showed Appaloosa horses. A Bitter Wind, a first novel, comes from a life-long love of Egypt that probably really began in 1988 as a belly dancer and a first trip to Egypt and a performance at the Winter Palace of Luxor. Starting about 1991, her focus went to the paranormal, supernatural and metaphysical, as well as the tarot. That led to the next trip to Egypt (1997) with a group of like-minded friends then a synchronistic connection with Nicky Scully/Shamanic Journeys, Mary K. Greer and Normandi Ellis, Anita returned to deepen an understanding of the mystical. The last trip in 2011 (Shamanic Journeys) most powerfully connected her to the mysteries of Egypt—Like a portal opened into the ancient past, the spirits spoke and their stories became this book.