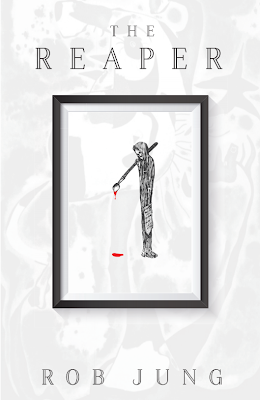 Date Published:
Spring 2019
Publisher Hawk Hill Literary
Against the backdrop of the Spanish Civil War and the rise of the Third Reich, powerful and dangerous interests compete for possession of The Reaper, a painting by Spanish artist Joan Miro. The painting disappears in 1937 at the end of the Paris Exposition, leaving the art world and law enforcement authorities with an unsolved mystery.
Decades later, Magnolia Kanaranza—the gorgeous rags-to-riches estranged mother of struggling artist Hamilton Blethen—contrives to atone for abandoning him as a toddler and covertly arranges to have Blethen offered a million dollars to paint a copy of the vanished Reaper. But Hamilton is convinced he is being asked to paint a forgery, which poses an ethical and ultimately dangerous dilemma for the artist whose career is finally becoming established as a gifted painter of the old masters.
Magnolia's scheme takes a violent turn in her rise to power as an international media magnate, and a shattered Blethen is forced to seek answers, and redemption, in the mysterious world of The Reaper.
I'm a storyteller.
Sometimes, I put those stories on paper.
When they get published, I become an author.
But, essentially, I'm a storyteller.
My stories are about people whose lives are altered because of some fissure in the fabric of history; seemingly random occurrences that send ripples through time. A work of art that disappeared seventy years ago, the reappearance of a white-skinned tribe from the time of the Incas, a treasure hidden by the first witch of Ireland, a hundred-year-old broken covenant: each of them brought tribulation and transformation to contemporary lives.
There are many such historical aberrations.
When one collides with you, I'll be here to tell your story.