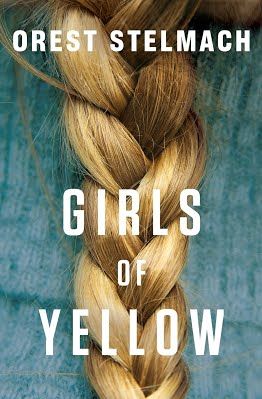 Elise De Jong/Sami Ali Book 1
Imagine a world where modern governments failed their citizens and long-simmering conflicts escalated into global war. Imagine if its survivors migrated toward those who share the same faith. Imagine the continents are ruled by religions.
When the mysterious death of a teenage girl triggers memories of a similar childhood event, police Detective Sami Ali becomes consumed with solving her murder. Persecuted by the shame of his past, Ali will stop at nothing to find the killer, even if his investigation puts his wife and daughter at risk.
As he follows the clues, Ali collides with another lost soul - a foreign spy. Elise De Jong's official mission in Eurabia involves the acquisition of a priceless item that could shift the balance of power among the theocracies. But she also has a personal objective - to find her last living relative, the little sister whom she hasn't seen since her birth.
To succeed in their missions, Elise and Ali must find common ground despite their religious differences, for they can depend only on each other.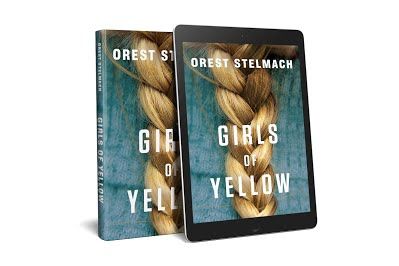 Major Sami Ali knew he'd been assigned the dhimmi's murder because he was the worst detective on the Budapest police force. And he understood exactly what his boss expected him to do – use minimal departmental resources to conduct a basic investigation, find no evidence of religious cleansing, and bury the case.
Ali knew such a weak effort rendered him a fraud and he didn't care. Pride didn't pay his daughter's tuition. His job was to follow orders and provide for his family. Also, his father had made him take an oath as a child to hate Christians and Jews for the rest of his life. He didn't give a damn about the dhimmis.
The body had been found at the Matthias Catholic Church, one of only three remaining Christian churches in the section of the city known as Dhimmi Town. Gothic

spires decorated with gargoyles towered above a diamond-patterned roof, green and brown ceramic tiles glittering in the sun. Ismael, the crime scene technician, was kneeling beside the corpse near the altar when Ali arrived inside. His friend reminded Ali of a mongoose – unassuming at first glance, but pity the snake who dared to test his mettle.
"First comes Saturday," Ismael said.
"Then comes Sunday," Ali said.
The salutation had originated in the Middle East during the early twentieth century, long before the third world war, the collapse of governments and economies, and the migration of survivors toward people who shared the same faith.
First we'll take care of the Jews, who pray on Saturday, and then we'll take care of the Christians, who pray on Sunday.
The old prophecy had been fulfilled in Arabia. Then, after Muslims flooded Europe, Sharia law had been enacted throughout the continent. Only the dhimmis prevented the prophecy from being true in what was now known as Eurabia, too.
And now there were one fewer dhimmis.
Ali couldn't see the corpse. Ismael was hovering over it, blocking his view.
"What are we celebrating?" Ali said.
"Death by strangulation," Ismael said.
"No blood. He strangled her with his hands."
"No blood. You've got to be kidding … Wait. Did you say her?"
"Bruising on both sides of the neck but no actual prints. He must have worn gloves."
"Signs of struggle?" Ali said.
Ismael stepped back to reveal a girl's corpse, a lithe figure with hair the color of sun-drenched wheat. "Look, A. She can't be more than fourteen or fifteen."
"Ish," Ali said. The first syllable of his friend's name was the only sound he could muster because the sight of the girl had taken him to the place he hoped to never revisit.
"What a waste," Ismael said.
Ali's childhood memories were secured in an impenetrable vault protected by imaginary barbed wire, steel walls, and padlocks. Whenever something or someone prodded the vault, its protective devices tightened. This time, however, its defenses disintegrated and the locks sprang open. Out streamed the vision he loathed so much it made him long for sudden death.
It was all in the past, Ali tried to tell himself, but no one could detect a lie more easily than a cop, even a lousy one. A similar-looking girl was lying before him. And she, too, was dead.
"The eyes," Ismael said. He reached over and lifted the dead girl's eyelids.

"You see the eyes?"
They looked like aquamarine jewels.
Of course Ali had noticed the eyes, as surely as he'd noticed the girl's oval face, alabaster skin, and golden locks. It wasn't their beauty that shocked Ali and Ismael, but rather their presence in their sockets, because the typical religious cleansing involved their removal. Lower your head – submit to Islam – lest your eyes be snatched.
Ismael nodded for Ali to come closer, then glanced in both directions to make sure the other two technicians taking pictures of the church interior couldn't hear him.
"She wasn't killed here," Ismael said. "She was brought here after the fact."
Ismail lowered his voice further. "Because there was a witness."
Ali lost his breath. "A witness?" There were never any witnesses in Dhimmi Town, at least none brave or stupid enough to come forward.
"The caretaker who called it in. He was here when the killer brought in the body. Point of entry, front door. Point of exit, front door.
"He was taken to headquarters to give his statement and for his own protection. But I don't think it's his protection your boss will be worried about. Especially not with the world leaders in town for that conference. Think about it. The heads of all four kingdoms – the Buddhists, Hindus, Christians and us – all in the same place. Can't have religious cleansing when the religions are trying to find a way to get along, can you?"
Ali heard the question and understood Ismael's point. His boss wanted the case buried quickly. But that mattered less to Ali than Ismael's previous implication, that the higher-ups would do everything necessary to make sure the witness was silenced. To Ali's own amazement, something compelled him right there and then to do everything in his power to make sure the witness was heard.
Ali told Ismael he'd be in touch and rushed out of the church.

As he ran toward his car, the call to prayer sounded. It was the second such call of the day which meant it was just past noon. The sound of the Muezzin's mellifluous voice always slowed Ali's pulse, drained him of angst and sorrow, and lifted his spirits. The thought of not stopping whatever he was doing to contemplate the substance of his Islamic beliefs five times a day was unthinkable.
Yet that's exactly what he considered doing the moment the initial call sounded. The image of the dead girl from his youth gripped him so tightly that he wanted – no, he needed

– to begin a thorough investigation of this girl's murder immediately. One death bore no relation to the other. More than twenty-five years had past since the first girl had died. The victims merely resembled each other.
Ali realized this but it made no difference to him. To say that he'd failed the first girl was a gross understatement. He couldn't contemplate repeating the mistake. Did he even have the skills to solve a murder? Ali wasn't sure himself. The other cops called him the Dhimmi Lover precisely because he had no love for them. It was a joke well-known throughout the force. What would they say if the worst detective in Eurabia started acting like a real police? The Dhimmi Lover actually trying to solve the murder of a dhimmi? They'd all get a laugh out of that one.
When the second call came for prayer to begin, Ali didn't stop to face Mecca. Instead, he climbed in his car, hammered the gas pedal and raced toward the station. Never before had he thought of the streets of Dhimmi Town as his own. Who in his right mind would want them?
But they were his, he realized, whether he liked them or not, just as surely as he was among the few Muslims not prostrating themselves before Allah in the capital city of the central region of the Eurabian Caliphate.
Ali hoped like hell no one recognized him behind the wheel.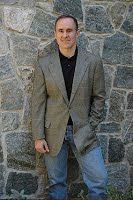 Orest Stelmach is a mystery and thriller writer and the author of the Nadia Tesla series. His novels have been Kindle #1 bestsellers, optioned for film development, and translated into numerous foreign languages. Prior to becoming a full-time writer, Orest was an institutional investment portfolio manager for twenty-five years. He is a graduate of Dartmouth College and the University of Chicago Booth School of Business.