Date Published: June 2019
Publisher: Page Publishing
Boy Interrupted is a gripping and potent detective novel depicting the tortured early childhood and psychotic break of Kenny Hanson, a motherless boy raised by a pedophiliac father. Later, a dedicated team of investigators races to find the perpetrator and the motive behind a shocking series of grisly murders across the state of Indiana.
Explore the psyche of a rampaging serial Killer. The ultimate crime drama outlining the parental abuse that creates a monster. An innocent child abused to the point of insanity.
About the Author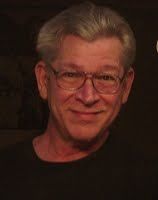 Indiana novelist, Patrick King details the story of an innocent child whose pedophilial father and his band of like-minded perverts, abuse that child to the point of insanity. Watch that once innocent little boy evolve into the rampaging serial killer whose spree of gut-rending murder and mayhem eluded not only the F.B.I., local law enforcement and a statewide web of investigators for an entire year! "Boy Interrupted" will break your hear. And make you cry. You will never be the same.