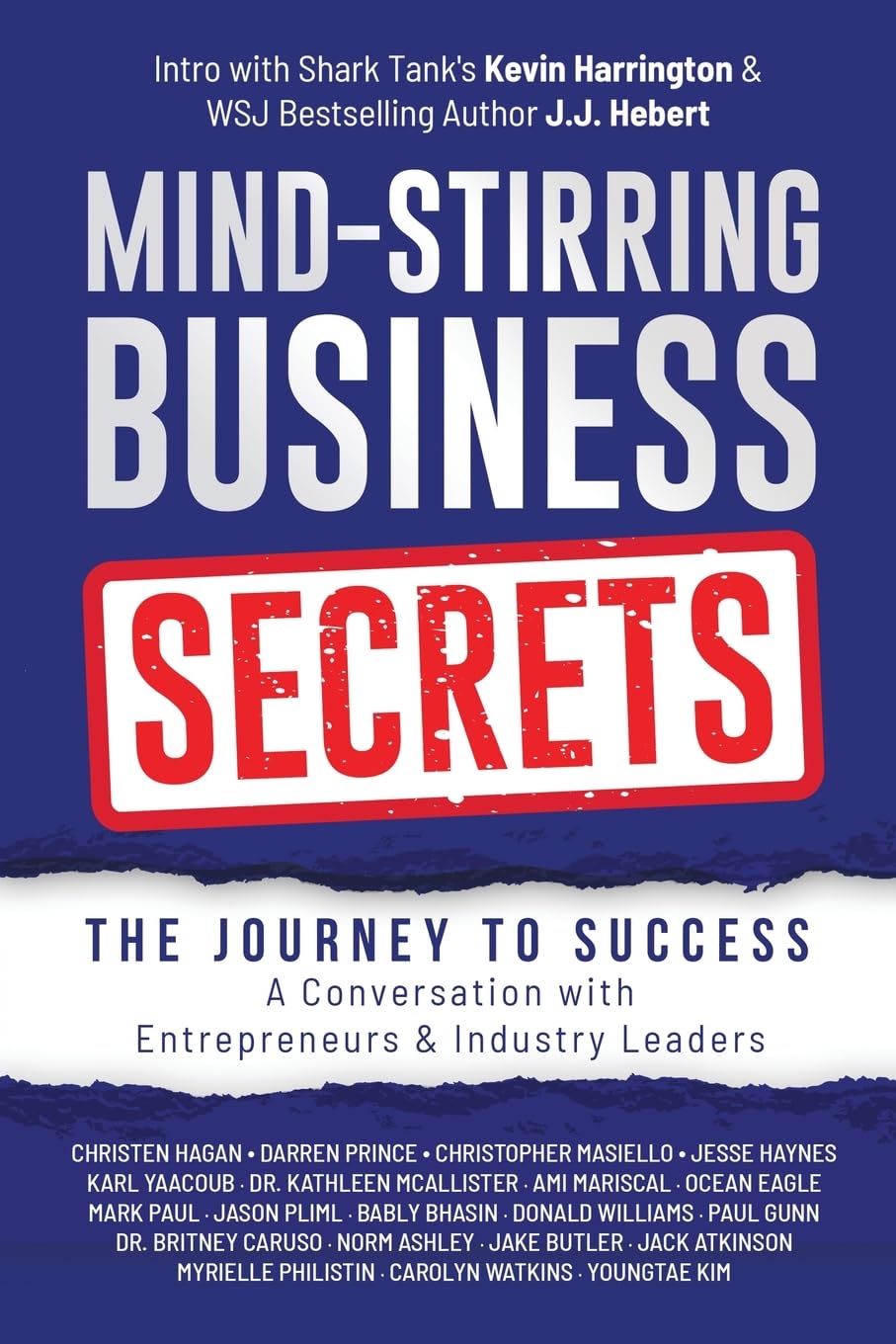 The Journey to Success: A Conversation with Entrepreneurs & Industry Leaders
Business Nonfiction
Date Published: July 28, 2023
Publisher: MindStir Media
INTRODUCTION WITH SHARK TANK'S KEVIN HARRINGTON AND WALL STREET JOURNAL & USA TODAY BESTSELLING AUTHOR J. J. HEBERT
Being an entrepreneur can be a challenging path. But what if it didn't have to be? What if you could tap into the expertise of a world-renowned entrepreneurial icon, an award-winning publishing CEO, a celebrity agent, real estate moguls, and a host of others who have been where you are ... that moment before things took off? What if they were willing to share some of the most important lessons from their journeys?
Mind-Stirring Business Secrets is a collection of wisdom offered by almost two dozen business leaders from a wide range of fields, all with one crucial thing in common--they turned their dreams into reality. And with their help, you can too.
Inside you'll find hacks to maximize your business valuation, the magic of co-creation and why it works, tips on becoming your best self so your business reaches its full potential, and much more. Give yourself the advantage of million-dollar mentors and their Mind-Stirring Business Secrets.
Authors who contributed to this book:
Christen Hagan, Darren Prince, Christopher Masiello, Jesse Haynes, Karl Yaacoub, Dr. Kathleen McAllister, Ami Mariscal, Ocean Eagle, Mark Paul, Jason Pliml, Bably Bhasin, Donald Williams, Paul Gunn, Dr. Britney Caruso, Norm Ashley, Jake Butler, Jack Atkinson, Myrielle Philistin, Carolyn Watkins, and Youngtae Kim
Purchase Link