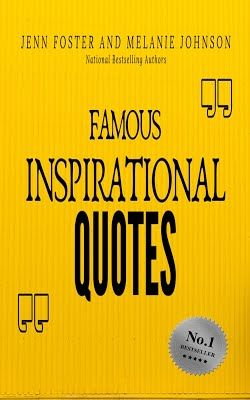 Non Fiction, Self Help, Motivational
Publisher: Elite Online Publishing
Date Published: March 10, 2019
Famous Inspirational Quotes: Ideal for prepping speeches, letters or just for empowering you to live life. The Perfect Graduation, Birthday Gift, Mothers day gift, or Father's day gift.
Over 100 Of The Greatest Quotes By Great Leaders Like:
●

Athletes: Venus Williams, Emmitt Smith, Babe Ruth
●

Authors: Dr. Seuss, C.S. Lewis, Charles Dickens
●

Business: Leaders: Steve Jobs, Walt Disney, Ted Turner
●

Civil Rights: Activist: Nelson Mandela, Dr. Martin Luther King
●

Motivational Speakers: Tony Robbins, Zig Ziglar, Brian Tracy
●

Musicians, Artist, Philosophers, Politicians, and More...
These quotes have stood the test of time and each can be used to motivate, bring happiness, success, a positive mindset, encouragement and sheer awesomeness.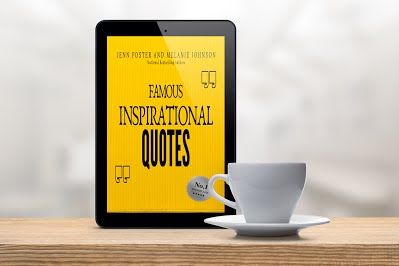 12-Times Bestselling Authors, Melanie Johnson & Jenn Foster, owners of Elite Online Publishing, an independent boutique publishing company. Elite has published over 75 #1 BESTSELLING books for authors on Amazon. Both Single Moms, Melanie and Jenn started their business hosting a book writing retreat in the Dominican Republic to help authors write their book while relaxing on the beach! They host a weekly podcast titled Elite Expert Insider featured on iTunes, Google Podcasts and TuneIn. They are dedicated to educate, inspire and motivate entrepreneurs, innovators and growth seekers. Jenn & Melanie have been honored speakers for numerous conferences around the country, including Tedx Sugarland, Texas. They have been Featured guests at Leigh Steinberg Super Bowl party for 3 years in a row. Together they have produced over 2500 books under their own imprint. Elite books include planners, journals, guest books, activity books, story starters, and coloring books. They are enthusiastic about helping authors to create, publish and market books, to build businesses and brands. Learn More about Jenn & Melanie online.