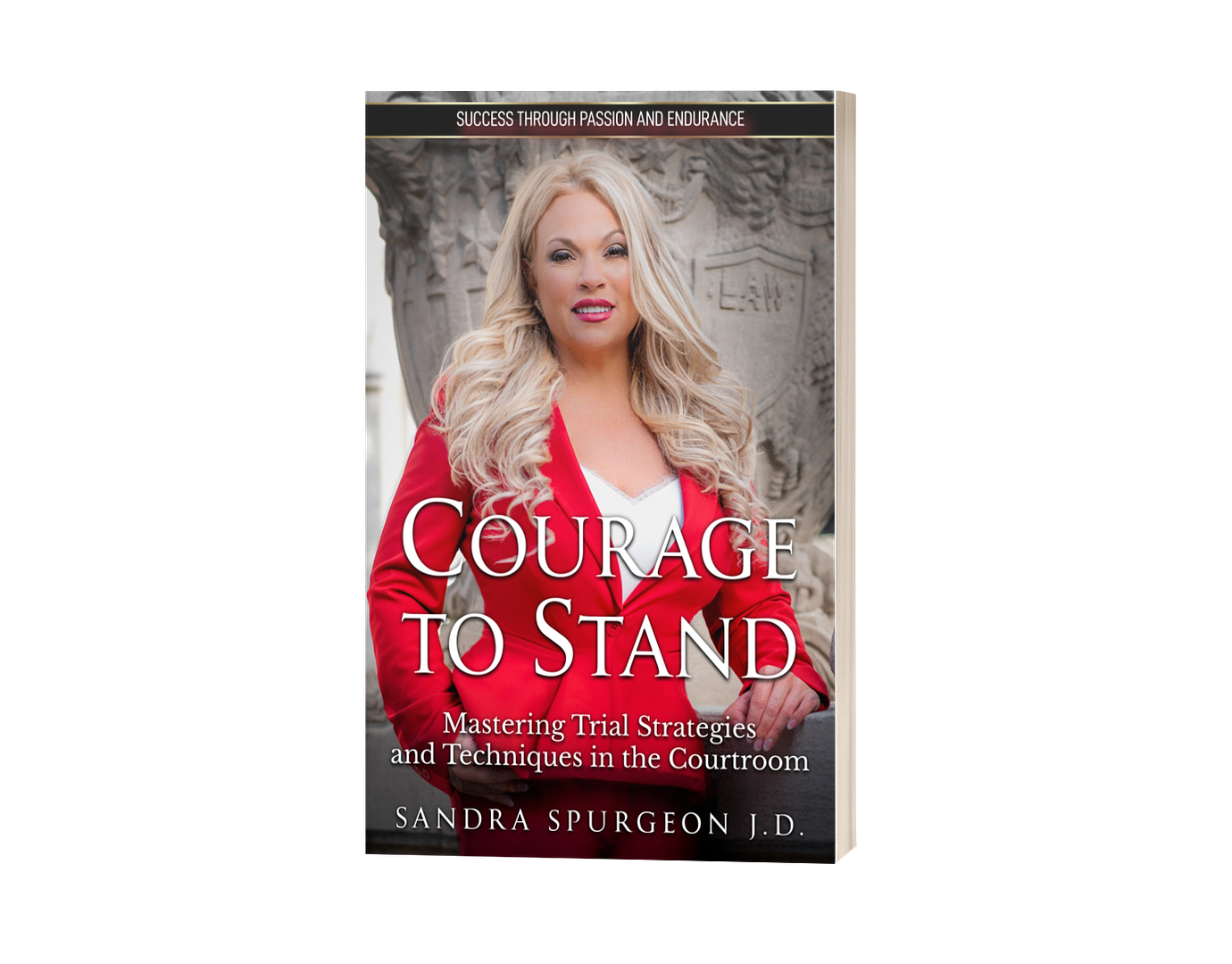 Published: May 21st, 2019


Success Through Passion and Endurance
As a leading expert in trial law, Sandra Spurgeon masterfully outlines the art and science of case-winning strategies inside and outside the courtroom.

Having successfully litigated thousands of cases, with over 120 of them litigated to verdict in both state and federal jurisdictions, she reveals the secrets of successful litigation techniques.
You will learn her highly effective strategies for:
Execution in the Courtroom
Spurgeon not only clearly describes these methods, but also demonstrates how to apply them - through real examples of courtroom "war" stories.

Based on her vast experience spanning nearly two decades, Courage to Stand – Mastering Your Trial Strategy, is designed to not only help the beginning attorney, but to also sharpen the skills of veteran lawyers.
This work goes far beyond theory and reaches into the trenches to reveal how some of the most difficult cases can be won by utilizing a proven synthesized plaintiff and defense litigation practice which has collected millions of dollars in settlements and verdicts for her clients.

Having successfully litigated 1000s of cases with 120+ litigated to verdict in both state and federal jurisdictions, she reveals the secrets of successful litigation techniques.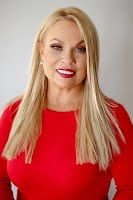 Sandra Spurgeon has been a practicing trial lawyer since 1990. In that time, she has successfully litigated in excess of 120 cases through verdict in both state and federal jurisdictions.
Throughout her career, Sandra has synthesized a plaintiff and defense litigation practice that has afforded her great insight and a unique perspective in "getting to the heart" of the case from the beginning stages thru trial. Thru experience, she has achieved trial excellence in the courtroom.
From a defense perspective, Şandra's includes not only the handling of commercial litigation but also, the defense of insurance claims, healthcare professional liability claims, coverage and extra-contractual issues and fire & casualty claims.
In Kinney vs. Butcher, 131 S.W.3d 357 (Ky. App. 2004), her successful argument presented to the Kentucky Court of Appeals resulted in the decision delineating the standard for an award of punitive damages. In Pike vs. GEICO, 174 Fed. Appx. 311 (6th Circ. 2006), she successfully litigated the prescribed time period for filing an underinsured motorist claim in KY.
Sandra's practice also includes the representation of victims and families who have suffered catastrophic losses and has collected settlements and judgments in excess of $50,000,000. In 2016 & 2017, she collected in excess of $16,000,000 in settlements and/or judgments. In 2017, Sandra litigated a Federal Tort Claim to judgment with the verdict in excess of $2,000,000. Chrispen vs. United States of America, 7:16-132. Although she has always allowed her verdicts and results to speak for themselves, she considers the verdict in Dotson vs. Sony Electronics, 7:02-CV-35 among one of her biggest accomplishments. Sandra successfully litigated this res ipsa loquitor products liability claim to a multi-million-dollar judgment unanimous verdict in federal court on behalf of a burn victim.
Through experience Sandra has developed a systematic approach for handling of complex litigation matters beginning at case selection, through the discovery process, trial preparation and execution in the courtroom. Additionally, she serves as an expert witness and lectures before various organizations and clients on trial practice, evidence and Kentucky law. Sandra is adept at handling complex legal issues and is a skilled legal writer. Sandra is active in her community where she currently serves on the Board of Directors for Foster Council and Women Leading Kentucky. She has also served as parent representative for the Fayette County School Systems. She is an advocate for children and families in her community and was instrumental in the drafting of the Michelle P. Waiver program for children in KY. She is the proud mother of two adult daughters, Victoria and Elizabeth.