Erotic Romance, Contemporary Erotic Romance,
M/F
Release Date:
May 14, 2019
Publisher: Totally Bound Publishing
"We play by your rules, Ellie. Not mine."
Sporty and fiercely ambitious, Ellie McAllister has rules to protect her career. Mark Walker would like her to break them.
Ellie has a deeper need to achieve success than mere ambition and that precludes any open admission that she's in a relationship with Mark, no matter that he's the man to whom no other compares, in or out of bed, until…
Christmas looms on the horizon and Ellie receives a job offer that will allow her relationship with Mark to become public knowledge. Mark appears delighted when she tells him the news but Ellie's jealousy surfaces when a beautiful rival walks into the bar and claims Mark's attention.
Ellie must return to her parents' village home for Christmas and face the demons that traumatized her past and Mark is in hot pursuit to prove to her that she's the one he loves.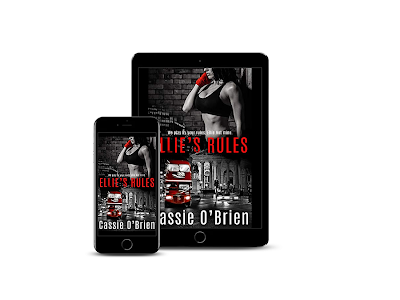 Being with family and friends.
Writing and having the freedom to do so now child four of four has passed her driving test and is off to uni later this year.
Any excuse to throw a party.
Any excuse to open a bottle of fizz.
Shoes in vast quantities – the higher the heel the better.
To write many more books.
To own a pair of Louboutin's.
To never go near an iron or a hoover again.