Christian Literature & Fiction
Date Published: November 2019
Hap, the Prize-Winning Horse is such a positive, charming tale of triumphing over obstacles. There is so much heart and dedication in this novella, and you will feel invested in Hap's journey and Kemper County.
There was once a horse named, Hap. He was purchased along with several other horses by Bennett Wingate and he grew up on a farm in Kemper County, Mississippi. When Hap was young, he had aspirations of being great and becoming a great race horse. However, his owners, the Windgates, did not have much money to put him in the best races nor train him to compete for the big prize (s). These setbacks did not stop Hap from dreaming. He knew that if he kept the faith and maintained his determination that one day his dreams would be accomplished. This is a story of triumph over many obstacles and tragedies. But, the central theme throughout the story is that if you maintain a positive attitude, determination, hope, and perseverance you can dream big and those dreams can become a reality.
Chapter 3: Setbacks to make the dream a reality
Even though, Hap had many setbacks early on it was the dream that kept him going. While sitting in Bennett Wingate's barn each and every day, he would sit in his stall and constantly reflect on what it would be like to win a great race, perhaps the Kentucky Derby. But, the true reality was that his owner did not have much money and Hap realized this. The only true enjoyment that this horse would experience would be riding with his owner after he got home from work each day. However, Bennett had to share his responsibilities and love with horses, the young Hap and the older horse, Jackal. The older horse was quite stubborn and obstinate and at times posed several behavioral problems. But, Bennett and Delores adored this horse even more than Hap it appears. This made Hap especially uneasy because he knew that Jackal had a terrible attitude. He knew this because he was around this horse each and every day.
Matter of fact, Jackal harassed Hap, ate his food, and at times would use the bathroom in his stall. He knew that Hap was young and he took advantage of him on numerous occasions. Jackal told Hap one day that he was going to "kick him out to the wild" and off of the Wingate Farm if he did not obey him and follow his lead. Unfortunately, Bennett Wingate would not see this side of Jackal until the end, a tragic end at that.
Bennett Wingate was a simple man who believed in the simple things in life. He went to church on Sunday's as a Deacon at Pleasant Hill Baptist Church, then went home to sit down, drink a beer, and spit tobacco in the empty can. Pleasant Hill Baptist was a church that Bennett was born and raised, literally. Most folks in the community knew him by Junior because he was actually born Bennett Wingate, Jr. He was name after his father. He was an avid hunter, fisherman and an all around outdoorsman kind of guy. But, believed in hunting deer in the Winter and turkey in the Spring time.
Yes, Bennett was a simple man living a simple life. But lately his fascination outside of his hunting and fishing was his adoration for his grandkids and horses. Every day after working long hours at the reservoir, he went straight home, fed his cows, and got on his horse. The majority of the time he rode the older horse, Jackal, and let his grandkids ride, Hap.
"Junior, you are always riding that horse" Delores exclaimed. "Do you ever think about others but those horses?" Bennett would state emphatically, "Now, Delores, honey you know that you are my first love". "Besides after a long day riding around the reservoir, I need a little down time and this relaxes me." He would say with a huge grin on his face. So, it was his passion and it was not lost on anyone who visited their home. But what Delores did not realize is that he would take his grandson, Curtis with him while he tended the fields and cows. This would have a profound affect on young Curtis because he loved his " Pa Pa" dearly, and clinged to his every word. How great it was to visit the Wingates, though because while Bennett was passionate about outdoors, animals, and wildlife his wife, Delores, was passionate about cooking. She worked all her years as a cook at several cafés and restaurants around East Mississippi. Her pound cakes would simply "melt in your mouth" They were just that good!
About the Author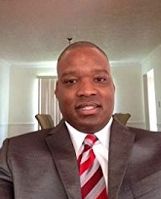 Author, Christian, avid sports enthusiast, Tuskegee Univ., Webster Univ and The GWU alum.
Horace Crenshaw is an accomplished author, business consultant, and motivational speaker. He infuses core concepts such as focus, discipline, leadership and drive into every aspect of his life. He uses these same core concepts to help his clients excel at the highest level, and achieve excellence. Horace loves seeing other people thrive, and he enjoys being an active member of the community.