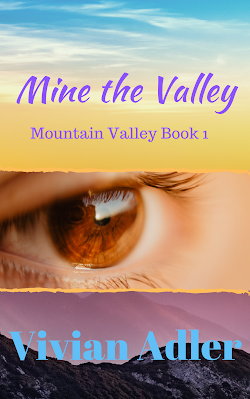 Date Published: July 16, 2019
Widow, Lillian Reid lives with her 21 yr old son as she struggles to make a new life for herself. When tragedy strikes and she winds up back in her hometown, she discovers she is part owner of a Silver Mine. Owning a direct sales copy write company gives her many talents, but running a working mine isn't one of them.
Ex-military, Nate Collins wants nothing more than to sell his mine and take the foreman position the purchaser is offering. This new life he has created in Mountain Valley offers him the peace he didn't get in the Army. In a tragic twist of fate his partner passes away before the sale of the mine leaving his share to his daughter. Nate doesn't know what to expect in his newly acquired partner. It sure isn't the constant electricity flowing between the two of them.
When they discover the purchase of the mine had never been recorded they scramble to find the proper paperwork. They must prove they own the mine and the mining rights before it goes up for auction. With the clock ticking down the two must overcome a nasty competitor who will not stop short of a hostile takeover. Will they be able to rely on each other to save not only their mine but their lives as well?
Another week filled of mourning and roaming around the property goes by in a blink of an eye. This morning I find myself sitting in the uncomfortable office of my father's lawyer. I hope he will have the answers to all my questions.
He's an older man and his office is small and musty causing a sense of claustrophobia. He explains my father had likely hidden the missing addendum, and that I will need to find it by June 30. "Without that addendum neither you nor your father's business partner can claim the mining rights. Therefore, causing the rights to go up for auction on July 1. That leaves you around ninety days to find the addendum before the property becomes worthless.
There is already an active running mine on the property and if another company buys the rights, you will have to cease the mining because you will no longer have the right to. Furthermore, the new company can mine on your property without paying you a dime or owning the land." The lawyer explains in a long winded statement the sets my nerves on end. "Is it Smith & Collin's Mine?" I ask feeling my chest begin to tighten as the stress keeps piling on. "Yes, mam." He answers looking at me with worry.
My head is spinning with details as my breath comes fast and my chest now feels as if an elephant is sitting on it. I wonder what my father was mining? And it's mind-boggling that someone could do what he or she wants with your property as long as they own the mining rights.
Wait a minute did he just say business partner? Trying to compose my increasing anxiety I ask about the partner. "Yes, your father has a business partner. His name is Nathan Collins, and he lives here in Mountain Valley." The lawyer stares at me with that fatherly look of sympathy. Gathering my courage I utter, "Maybe this Mr. Collins has the addendum?" I ask feeling the weight of this mystery settling in.
The lawyer's shoulders fall and he gently shakes his head. "I have spoken with Mr. Collins and he assures me your father had the paperwork on the mining rights. I am afraid that leaves it up to you to save your father's and Mr. Collin's business." He sits back in his chair with a worried look on his brow and slowly cleans his horn-rimmed glasses. "I feel I must warn you, the mining business can be… risky." "Of course it's risky, it's mining." I grab the envelope from the man and storm out of his office thinking he had really wanted to say the business is dangerous.
On my way back to the house, I find myself puzzled over this mystery and wonder what Jackson will have to say when I tell him about the predicament his grandfather left for me. I guess the best thing I can do is start with what I know. I know I have already found one addendum that my father had hidden. I need to get back to the house and look for the last missing addendum.
About the Author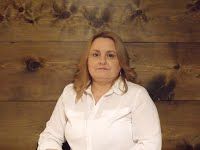 Vivian Adler grew up in a small mining community nestled in the Northern Idaho Panhandle with mountainous regions, tall evergreen trees, and an ever-changing river. She left a teen mom and moved to Southeastern Washington. She had a sixteen-year long career as a Lighting Specialist. In 2018, Vivian and her husband took that "deliberate leap in the opposite direction" and moved across the country to Tennessee. With her son grown and out of the nest she dedicates her time to her passion of writing fiction.