Book 1 of Sawyer Shepherd Chronicles
Young Adult Supernatural Thriller
Sage City, Colorado is a beautiful but struggling town. Its mining history has dried up, leaving it only with a dark local legend that may just be more history than myth. But an East Coast developer named Lucius Furr and his team, including Lennox Dupree and Elena Cordova, might just bring salvation- or awaken a long-dormant evil.
Sawyer Shepherd is on a road trip of self-discovery- and running from a tragic past. He hopes to find himself and healing from the loss of his parents while in the deadly beauty of the Colorado Rockies. He soon finds himself caught up not only in Furr's plans for the small town, but also an ancient and epic battle between good and evil. Guided by locals Eli Romer (the 'town drunk' that knows more than he lets on) and Mandy Jane (college intern with the Parks Service), Sawyer will seek to overcome the demons of his past while also trying to survive a real-life demon that seeks only to consume.
Or is it also trying to open the door for an even greater and more powerful evil?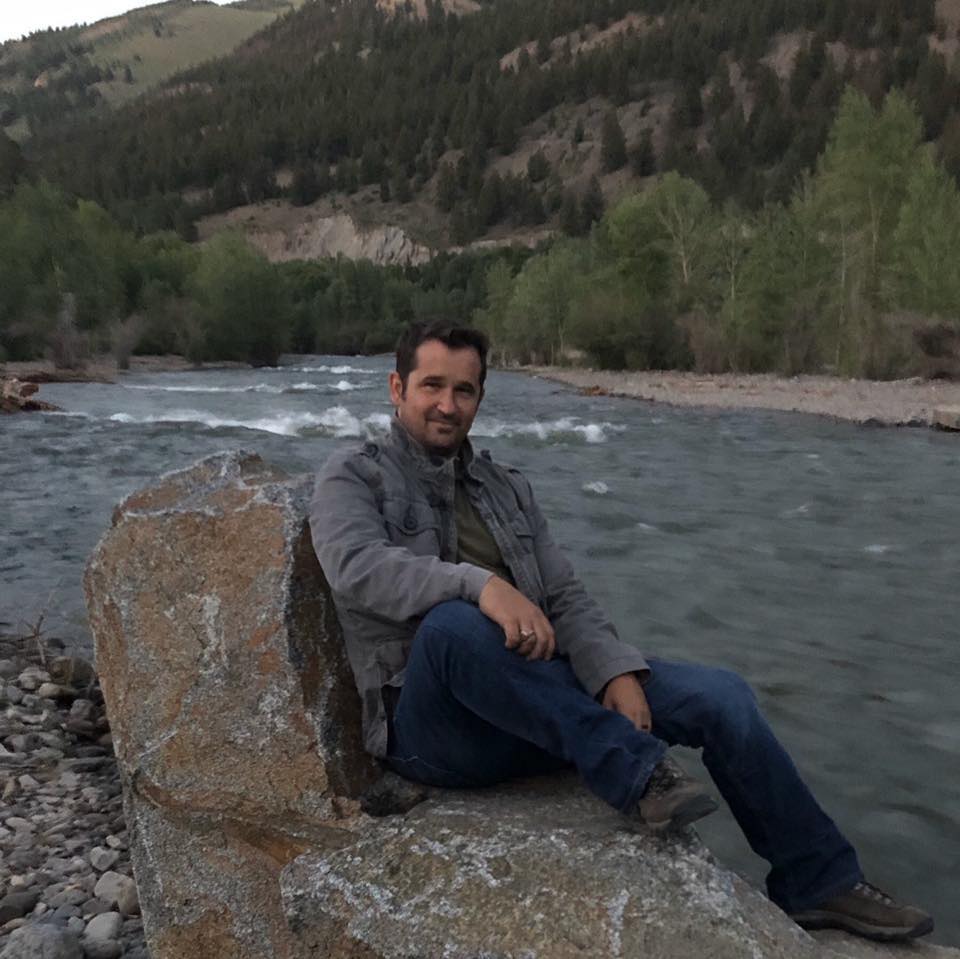 The only child of a family that lived on a ranch in the Central Texas Countryside, Chad Lehrmann learned early on to use his imagination to entertain himself. Creating stories in his head and acting them out eventually led to him entertaining the idea to write stories. He began this process in his teens, but life got in the way. After eleven years in ministry, Chad became a public school teacher in College Station, Texas. Working with teenagers (and raising two of his own), he began to read young adult fiction like Harry Potter and Percy Jackson. Combined with his love of the works of Stephen King, Chad began to recall those stories and ideas from his youth, but with a new perspective. Tired of explaining to his students that if he was not a teacher, he would be a writer, but doing nothing to validate that- he penned his first novel, The Sawyer Shepherd Chronicles: Rites of Passage. It would be the culmination of characters and story beats that had been germinating in his head for over twenty years. He hopes you will join him on this journey!
Chad still teaches at College Station High School, where he is currently the Psychology, Sociology, and Debate teacher. He is married and has two teenage daughters and as a family they love vacationing in the mountains (which are a strong inspiration for the stories he writes). He also has hobbies of woodworking and collecting action figures.
Read Free With Kindle Unlimited