Drugs, Medical, Well-being, Self-help
"Doctor, your exam patient is ready in operatory #1"! But are you ready when your patient opens his mouth to reveal teeth blackened, broken, and rotted with decay? At first glance, you might think the decay is from poor oral hygiene, candy or your patient's soda consumption. But could it be from methamphetamine, a drug that causes severe tooth decay? Before you pick up your anesthetic syringe or dental drill, pick up and read "A State of Decay": Your Dental Guide to Understanding and Treating Meth Mouth. With step-by-step advice and her outspoken style, Dr. Brown, walks you through how to Recognize, Communicate and Treat patients who have "meth mouth". In these pages you'll learn:
• What methamphetamine is and why it causes rapid tooth decay
• How to recognize patients in your practice who are using methamphetamine
• Effective strategies to treat your patients with "meth mouth"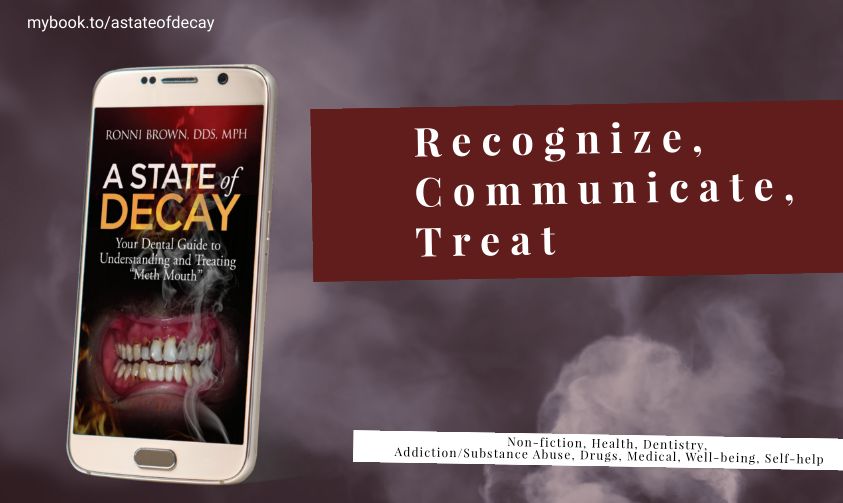 Dr. Ronni Brown is a dentist, researcher, speaker and author who bridges the gap between dentistry, public health and substance abuse. Her work treating patients with "meth mouth" at a medium-security jail, research on the oral effects of methamphetamine, and courses at the world's top dental conferences positions her as a leading expert on "meth mouth". When not treating, speaking, or writing, Ronni can be found hiking, baking and visiting zoos across the world.