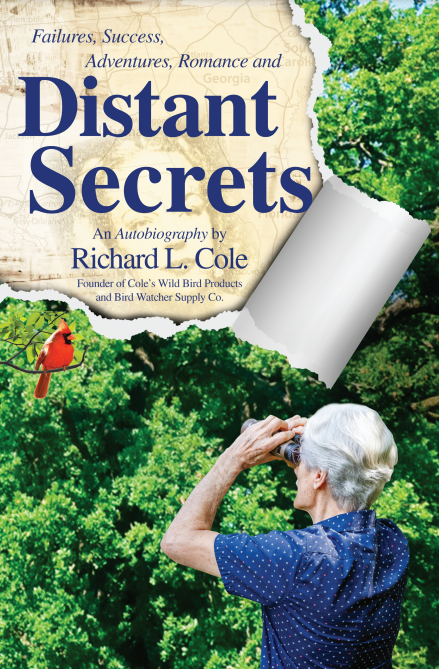 Autobiography
Date Published: February 14, 2023
Publisher: ‎MindStir Media
Do you ever wonder who you really are? Richard Cole was front page news a few weeks after his birth in 1944, but this was something he never knew. He did know he was adopted and he did wonder who he really was. But, as a young adult, he wondered much more about finding success, a simple goal that seemed so elusive.
He was 19 when he married his high school sweetheart and took off, full speed, into the adult world. Harsh reality and his failure to focus on long-term goals made his desire to succeed just an unlikely dream.
He finally took control of his life and made the climb up to a nice middle-class life. Along with his wife, two really cute kids, and a new suburban home, they were the picture of a perfect little family. Then the dream evaporated and Richard's life began a downward spiral that ended with him alone and subsisting on food stamps and unemployment checks. But Richard had met someone on his way down, someone who stuck with him during the bad times. She gave him a reason to keep trying, and hope that things would get better.
This lighthearted autobiography takes you along on Richard's quest to find success in life and shares his discovery of the distant secrets that surrounded who he really was.
"Find yourself getting stuck in a zigzag of life's twists and turns, unsure of where you'll land? Richard Cole certainly has and Distant Secrets maps out his journey through hardships and gains and everything in between. He opens up to share his intimate world of experiences and the "moments of stunning mental clarity" that have guided him along the way."
-J.J. Hebert, USA Today best-selling author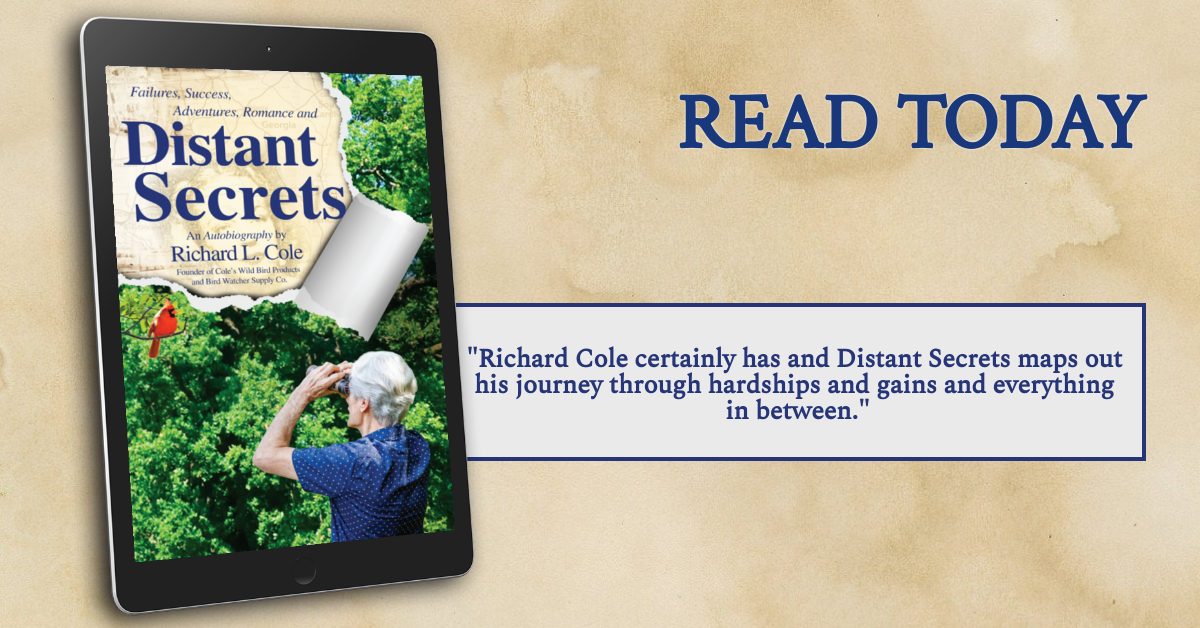 About the Author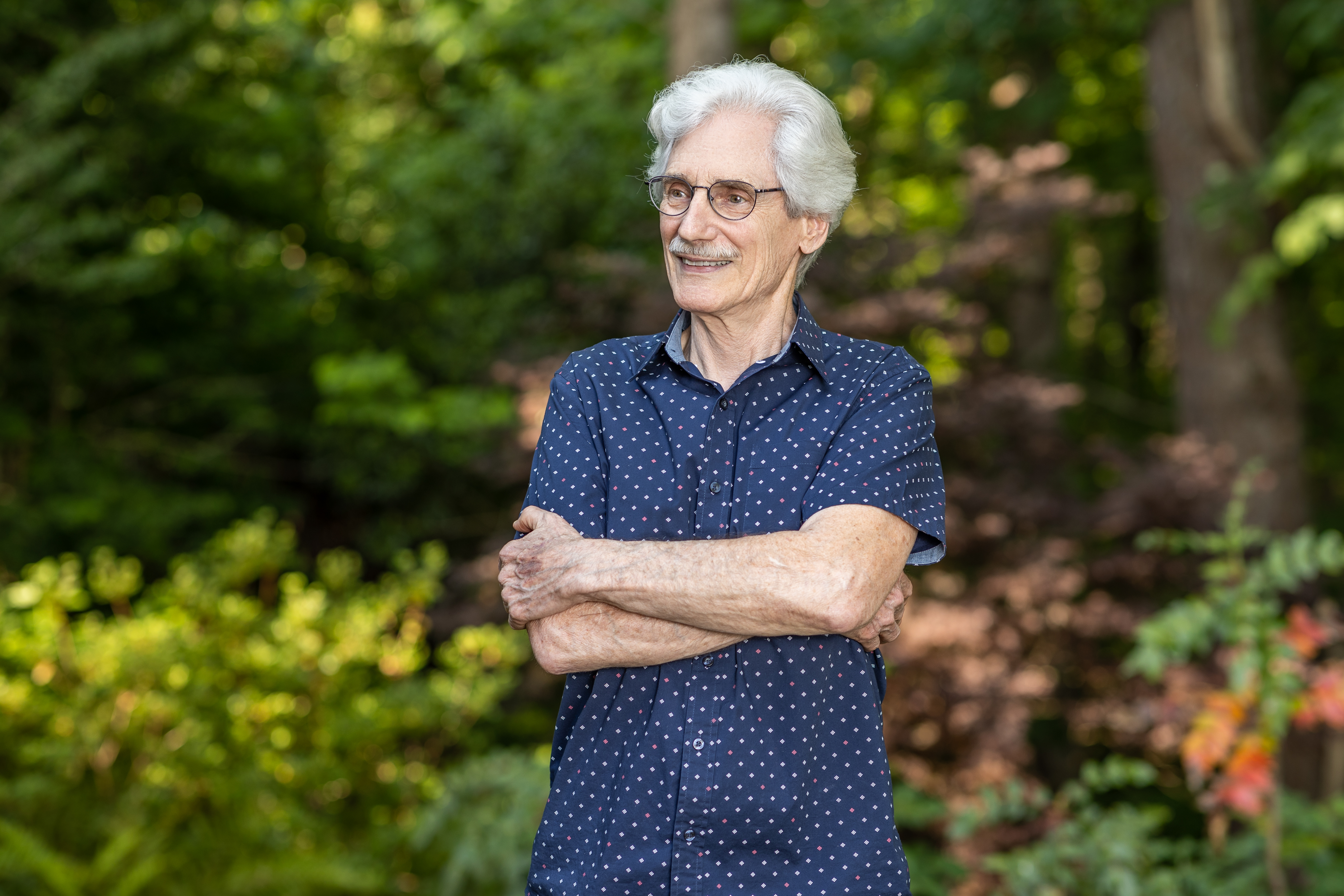 Richard Cole held a wide variety of short-term jobs until his late thirties. He finally settling down with Motorola as a computer systems analyst and later a data center manager. During that period, he turned his wild bird feeding hobby into a little business and went on to opened his first Bird Watcher Supply Company store in 1988.
Richard's wife, Nancy, operated the retail store and Richard continued his corporate job, helped at the store part-time and worked to perfect his special blends of wild bird feeds. He left the corporate world in 1990 to open their second retail store.
The Bird Watcher stores grew to five locations and Cole's Wild Bird Products was formed to produce and distribute their bird feeds which now attracts a national following. Richard and Nancy sold their retail stores when Richard turned seventy. Cole's Wild Bird Products is still owned and operated by the Cole family.
Contact Links
Purchase Links
April 18 - Crossroad Reviews - Spotlight
April 19 - Book Corner News and Reviews - Spotlight
April 20 - Buffy Kennedy - Excerpt
April 21 - Momma Says to Read or Not to Read - Spotlight
April 24 - The Avid Reader - Interview
April 25 - Book Reviews by Virginia Lee - Spotlight
April 26 - On a Reading Bender - Review
April 27 - Liliyana Shadowlyn - Spotlight
April 28 - Momma and Her Stories - Excerpt
May 1 - Nana's Book Reviews - Spotlight
May 2 - A Life Through Books - Interview
May 3 - Books Blog - Spotlight
May 4 - Matters That Count - Excerpt
May 8 - Texas Book Nook - Review
May 9 - Book Junkiez - Excerpt
May 10 - The Faerie Review - Spotlight
May 11 - Novels Alive - Review
May 12 - The Indie Express - Review
May 15 - Our Town Book Reviews - Excerpt
May 16 - Diane's Book Journal - Spotlight
May 17 - Writers N Authors - Spotlight
May 18 - My Reading Addiction - Interview