Monster Porn, Spoof Erotica
I Was Abducted by Monster Aliens and They Made Me Gay
Mark wasn't gay—not at all. Just because he liked to suck off his neighbor every now and then didn't mean he was. But something pivotal happens in his life to change his mind. Mark and his neighbor Randy are abducted by monster aliens and the monsters make Mark rethink his position on being gay.
Over 4,000 words of gay monster alien loving.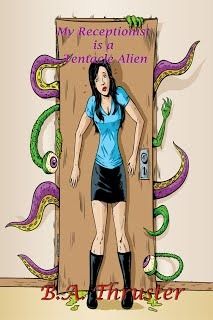 My Receptionist is a Tentacle Alien
Lynne McCoy wants to teach her young hot receptionist a lesson, not to sleep with her husband ever again. But Marcy has her own lesson to teach, eight tentacle lessons of pleasure. Marcy thinks she has what it takes to make Lynne forget all about her husband.
Over 4,000 words of tentacle alien loving.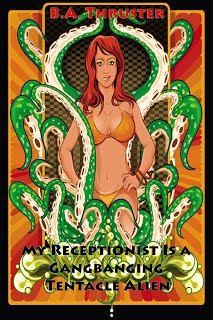 My Receptionist Is a Gangbanging Tentacle Alien
Lynne has a secret. She has her very own tentacle alien in the form of her receptionist Marcy. But when Josh, the delivery man comes along, Lynne is more than willing to share her secret in the name of good fun.
Over 4,000 words of tentacle alien loving.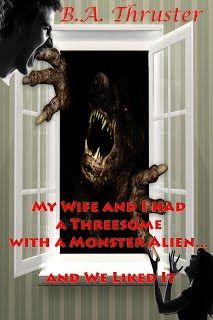 My Wife and I had a Threesome with a Monster Alien and We Liked It
Lane wanted some excitement in his life. Having dinner with his wife and a corporate auditor wasn't the kind of fun he had in mind. All that changes when the handsome auditor turns out to be more than Lane bargained for. He's a monster alien!
Over 5,500 words of m/m and m/f/m monster loving.
The Monster Alien Billionaire Gangbang Made Me Gay
Mr. Johnson would like nothing more than to get this job at the prestigious pharmaceutical firm. If the interview goes well, he'd have a fat paycheck, perks and the glory of calling the billionaire, Mr. Grey his boss. He finds that he will do anything for his soon-to-be new boss. Even bend over for him and his partners.
Over 5,000 words of gay monster alien loving.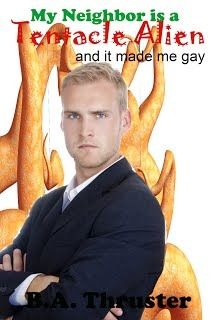 My Neighbor is a Tentacle Alien and It made Me Gay
Jon doesn't have a care in the world. He enjoys the carefree life of spending his days lying out in the sun and screwing his neighbor's wife. The perfect life—or so he thinks. His plan crumbles around him when his neighbor, Chris breaks the news that he's aware of the affair Jon has been having with his beautiful wife, Candy. Now it's time for Chris to turn the tables on Jon. Jon is up for most anything, but is he up for some alien tentacle loving?
Over 4,000 words of gay tentacle alien loving.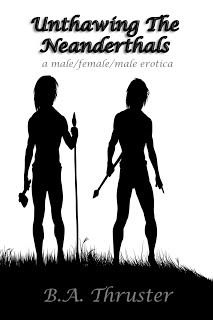 Unthawing the Neanderthals
Dr. Becky Smith is bored. She has spent the past year in a top-secret, government run, remote Antarctica research facility monitoring the unthawing of two Neanderthals. She's done things to them that she's not very proud of. While they lay helpless in containment tanks she's taken advantage of their bodies. What she never expected was for her actions to inadvertently wake the two men and that they'd want payback. Dr. Smith will throw all common sense aside as she gives the Neanderthals what they've awaken for.
Over 4,000 words of hot male/female/male Neanderthal loving.
Ernie, a top research scientist is tasked with unthawing the Neanderthals that are being held in containment tanks in a top-secret, government run, remote Antarctica research facility. While everyone has been busy taking notes and tediously working for the government, Ernie has been conducting his own experiments—the sexual kind. He has collected enough Neanderthal DNA to sell to the highest bidder—as long as the buyer doesn't ask how he obtained it. What he's not expecting is for the Neanderthals to wake-up and want their payback. Ernie is more than willing to give them everything they want.
Over 4,000 words of male/male/male/male Neanderthal loving.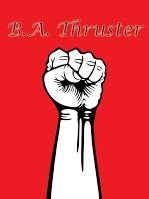 B.A. Thruster is an attorney who lives with his life partner and four fur babies in the wonderful state of Montana. By day he works hard to right the world of injustice and at night he writes off the wall sexy stories that aren't for the faint of heart.