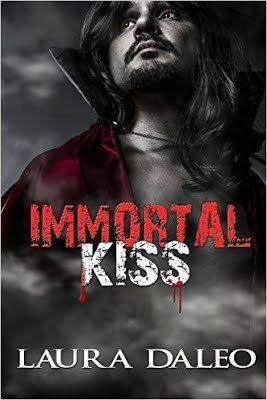 Date Published:
February 2015
Centuries ago ten powerful vampire gods first walked the earth; their blood thirst knew no boundaries. The destruction of mankind was inevitable. Recognizing their weakness, they selected twelve wise human beings to transform with their godly blood. These twelve, known as The Old Ones and The Council, govern The Ten. A blood lottery appeasing The Ten's hunger was set forth into the human world and passed down every fifth generation, continuing into the present day. All of Beth Ryan's life a mysterious mist watched over her, a mist she believed to be a vampire. On a cold winter night, she comes face to face with Philippe Delon, a 700 year old vampire with a human soul. Beth is certain Philippe is the vampire behind the mist. She is drawn to him, accepting his immortality without question or fear. Beth and Philippe cannot deny their love for each other, nor do they try to fight it. Within days of their encounter, Beth accepts Philippe's invitation to move into his mansion. The mansion unlocks the door to the vampire world and exposes secrets from Beth's past. Within its walls, she learns the true identity of the mist, her link to the blood lottery, and betrayal of her loved ones. Surrounded by lies, Beth stands before The Council begging for resolution.
My bedroom door stood ajar. It reeked of dewy rosebuds. Inhaling an intoxicating breath, my head spun. I inched closer, running my hand along the wall and peering through the parted doorframe. The mist drifted past the opening. My heart jumped into my throat. Pushing the door wide open, I hurried inside and flicked on the light. Red rose petals drenched my bed, cascading like a waterfall onto the carpet. I opened my mouth, but no sound came out. My feet seemed rooted into the floor. He'd done this for me, for my birthday. Catching my breath, I shut the door, closing us off from the outside world. The mist shifted into the silhouette of man, gliding across my room toward my bed. His translucent hand pointed to a folded sheet of pink paper resting on my pillow. My palms tingled. Was it a love letter? I ran to my bed, pick it up, and fell backward onto the blanket of rose petals. They fluttered, crashed onto me, and caressed my skin. Stroking the coarse paper between my fingers, I bit my lip and opened it. My gaze flew across the page. If I had to choose whether to breathe or to love you, I would use my last breath to tell you that…I love you. The paper trembled in my hands, his words blurring behind my tears. He loved me, and I him. I rose to my feet and faced him. My mouth went dry. I forced out each word. "What…are…you?" He waved his hand over the rose petals, spinning them faster and faster. As they came to rest on my mattress, a letter unfolded…V. The others quickly followed. My small human life shrunk into the background. All that remained was a word…VAMPIRE.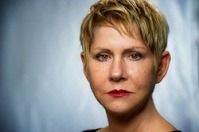 Laura Daleo was born and raised in San Diego, California where she majored in Fine Arts at Mesa College. Laura is best known for her love of animals. She is an animal advocate and shares her home with five humorous Basset Hounds, Edie, Lucy, Stuart, Morgan, and Dexter, her toughest critics. Laura has held positions in several industries, Restaurant, Telecom, Biotech, and Research. She enjoys anything paranormal or urban fantasy related, and writes in both genres for adults.
A creative writing class in junior high sparked her desire to tell stores. Throughout Laura's professional career, she crafted her writing skills by taking courses and by joining a writer's critique group and Writers Digest.