Suspense/Thriller/Short Stories
Date Published:
January 2014
From Best Selling Author of The Jeff Bradley Thriller Series Thomas Ryan is a collection of suspense/thriller short stories.
Award winning thriller novelist, Thomas Ryan, is a prolific writer of short stories. Ryan's short story's span the spectrum of human emotions, from the creepy 'Nightmares', to the fun and humour of 'The World's Biggest Bun'. Ryan believes all good short stories should have unexpected twists and turns. Applying his thriller writing skills he manages to achieve this end and readers will find Ryan's short story writing gripping but also easy to read. Quoting a recent review, 'these are very intriguing, original stories, all well written and enjoyable. Ryan really gets inside his characters and makes their world our world, whatever its moral code or unwritten rules. These stories are powerful and stay with you once you've finished them.
Volume Two Was Released in February 2015 - Short Stories Volume 2": Incudes 'John Wayne' and 'Gerry'
After hitting the kitchen floor and suffering the sickening sensation of her head bouncing off the grey slate, Ruth Deverett found her vision blurry. Squinting eyes couldn't make out the position of the hands on the wall clock above the fridge. No matter. She knew it was six o'clock. There was no mistaking the news signature tune streaming from the television set in the lounge.
From the cheese and garlic aromas in her nostrils, the dish now splattered across the floor could only have been lasagna. Robert demanded she keep a strict mealtime regimen. Roast on Sunday, steak on Monday, curry on Tuesday and….
A cautious hand lifted from the tiles and drew up the rough weave of her husband-prescribed white linen apron. Tips of fingers gently patted the side of her head. A wince as Ruth encountered a newly formed lump.
Her head never used to jar this badly when it hit vinyl. She had argued with Robert against replacing the vinyl, but as usual a forceful justification of the soundness of his decision had silenced her. How fortunate, Ruth continually reminded herself, to have a husband who was so supremely confident of the correctness of his opinions.
Out the corner of her eye she caught sight of a movement. A defensive hand flew to her side. A boot deflected off her wrist and into her thigh. Needles of pain stabbed through her upper arm. She knew another blow would come and squeezed her eyes tight. She worried her wrist might be broken. How could she iron Robert's shirt in the morning with a broken wrist? Her own fault really, she should not have tried to defend herself. Robert had repeatedly yelled at her not to do so. It only made him angrier.
She should apologise for her foolishness. After all, Robert only ever offered helpful advice.
Without opening her eyes Ruth curled into a fetal position and waited. The toe of Robert's boot tapped against the table leg. She sensed him looking down at her, almost certainly disgusted by her weakness and deliberating his next move. This usually meant he was calming. She held her breath, guarding against sound. A groan would set him off again. She ached, but it wasn't so bad. Not as bad as other times.
She heard the news reader introduce a news bulletin.
That meant the ad break was over. Robert would not miss the news, not on her account.
A bowl smashed against the wall. Ruth flinched. Lettuce and tomato sprinkled across her exposed calf. Shards of crockery skittered across the floor. This was a good sign. Robert only threw dishes at the wall when it was over. A final vent. Footsteps moved away from her. The sound became muffled. He'd reached the thickness of the broadloom carpet in the sitting room.
"Don't move yet," she whispered. "Not yet."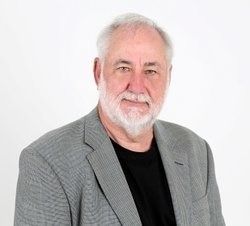 Award winning novelist, Thomas Ryan, has been a soldier in a theatre of war, he has traded in Eastern Europe, trampled the jungles of Asia, and struggled through the trials of love and loss. Armed with these life experiences Ryan turned to writing thriller novels and short stories. Ryan considers himself a story teller, a creator who has enthusiastically plunged his psyche into the world of creativity and fantasy. With the reader in mind he weaves colourful characters into the threads of his riveting storylines. Taking readers on a thrilling journey is what motivates Ryan as a writer. Find out more about Thomas Ryan and his books on his official website www.thomasryanwriter.com