Date Published:
February 2016
Jameson Hartford and his wife, Abigail, return to their home in South Carolina to claim his inheritance, the Serenity Plantation, where he is determined to free all his workers and put an end to the evils of enslavement. He encounters hostility and hatred from family, friends, an entire community, and even his wife, as he steadfastly holds to his beliefs. Through the ordeal, he meets and falls in love with Delilah, one of his female workers, which further complicates the volatile situation.
Outnumbered and alone, he must sacrifice everything as he attempts to liberate Delilah and her people, facing confrontations, treachery, and even betrayal, culminating in a final deadly showdown between precious freedom and extreme prejudice.
A Northern Rebel is a romantic adventure that touches on human emotions and forbidden love amidst the rich backdrop of the old South at the onset of the Civil War.
Jameson tossed and turned until the wee small hours of the
morning, unable to fall asleep. His thoughts were filled with the
events of the day: Abigail, Bethany Sue, and especially Delilah.
He felt guilty about Abigail and shocked by Bethany Sue but
couldn't get Delilah out of his mind. She suffered so much at the
hands of unscrupulous men. He decided to rise, get dressed, and
go down to slave row to be sure she was all right. He carefully
opened the bedroom door, and being reassured that Bethany Sue
was not there, he crept along the wall and down the stairs, finally
reaching the main door. He turned the knob and pulled the door
open, letting the hot, moist air engulf him.
He started down the path then suddenly stopped, wondering
what he would say to her. Would she think he was coming to take
advantage of her, to hurt her like his brother did? He decided this
was not such a good idea and it would be in his best interest to
go back to the house. He turned to retreat but was stopped by
a voice.
"Mista Jameson?"
He turned around to see Delilah standing there; looking
absolutely beautiful bathed in the pale moonlight.
Startled, he began to ramble. "Lilah, I couldn't sleep. I was
concerned, I mean, worried about you. I wanted to be sure you
were all right. You were so sad. I wanted to say again how sorry
I was."
She walked toward him.
He kept on speaking. "Abigail left me. She thought you and
I… Well, uh, I mean, she's gone back to her mother."
Delilah said softly, "I know. I saw her leave."
He continued nervously, "I want you to know that you
never have to fear me. I would never hurt you or force you to do
anything you didn't want to do."
Delilah looked seductively into his eyes and whispered, "You
wouldn't be forcing me."
Jameson, confused for a second, did not know what to make
of this beautiful brown woman. He stuttered. "Are you saying, I
mean, that you… and I, that is, you would—"
She softly spoke. "You're the first white man who ever talked
nice to me or even treated me with any kindness. You saved me
from that horrible Mista Slycott, and you care enough about me
and my people to give us our freedom, even though it puts your
life in danger. You're the most wonderful person I ever met."
She leaned in close to him and pressed her moist, soft lips
firmly yet gently on his. He did not hesitate and kissed her in
return. She tasted so different yet so delicious. They looked deep
into each other's souls; she could see the desire in his eyes, he
could read the need in hers. They would never forget this moment
for the rest of their lives.
Delilah joined her hand into his and slowly led him into
the barn. They crawled onto a pile of hay and began to kiss each
other passionately. She started to unbutton his shirt. He, in turn,
removed her dress. They fell into each other's arms and gave into
the temptation and the lust. They wanted each other badly.
He ran his hands up and down across her young body, touching
her first with his fingers and then with his lips. She returned the
affection with eager anticipation, exciting him more and more with
every touch—caressing, hugging, and kissing so deeply as they united
their two bodies in love. It was a love neither one of them understood,
but that didn't seem to matter, as his lighter tan skin and her darker
brown skin blended together into a beautiful shade of brown. Their
state of ecstasy grew stronger and stronger, finally releasing all the
pent up fear and anxiety in the beauty of the moment.
Then they lay exhausted yet content in each other's arms,
enjoying the forbidden love each one felt for the other. They
were lost in the moment and did not care about the time until
they heard the rooster crow. Reality was calling them back. They
hastily got dressed. He couldn't resist a last kiss before letting her
leave, hoping this was not the end. They made no promises to
each other, for they both knew the risks and perils of their tryst.
However, he just couldn't erase the big grin he had on his face as
he made his way back to the house. They couldn't help turning
around, looking back at each other and smiling one more time,
wishing the moment did not have to end. He could still taste her
sweet scent in his mouth and vowed to himself to preserve the
memory for as long as possible until he could taste her once again.
Delilah was also smiling and dreaming of a love she knew
could not be. She slowly sauntered back to slave row only to find
the other slaves in turmoil.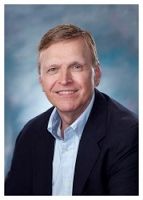 John J Schaffer has always enjoyed writing. He graduated college receiving a BS degree majoring in Marketing, with a minor in Psychology. Working in advertising for various major pharmaceutical and industrial corporations, he created, wrote and produced a wide range of promotional materials and literature for dissemination to physicians and sales representatives, winning several AGA awards for his works. He has a vivid imagination for creating memorable characters and situations, being able to bring an original idea to life. This is John's first novel, and he is currently working on the equally exciting sequel to this fascinating and poignant saga. John plays guitar and also writes songs, receiving accolades for his original compositions while being a part of a rock group in the 70's. He has also played and sang at church services during that time period. John was born and grew up in Elizabeth and currently resides in Old Bridge Township, New Jersey.