Date Published:
May 30, 2018
Publisher: Totally Irish Productions
Two brothers. Two best friends. One robbery gone wrong.
With a court date looming, a near-fatal car accident, and a house invasion, the four surviving witnesses to an armed robbery know they are targets. In a desperate attempt to stay safe, they take matters into their own hands and go off the grid a week before the trial.
Danny St. John was stuck in a dark place of guilt and regret after a personal tragedy. On the run from violent criminals, he is forced to spend time with the one woman who makes him feel too much. Victoria Lopez needs to protect her heart, but she also misses the guy Danny used to be and thinks she might be able to bring him back. Now, evading gunmen together in Sequoia National Forest, Vic will risk everything to keep Danny safe.
Eric St. John isn't a big fan of his sister-in-law-to-be, Zoe Turner. Sure, she's beautiful, but also bossy and brash. When Eric and Zoe are forced to rely on each other for survival, he sees a side to Zoe he never anticipated, a side he definitely likes. But as the two grow closer, so do the men hunting them down.
Time nearly runs out as each couple must not only brave the perils of the wilderness and their growing feelings for each other, but also outwit their pursuers in a deadly game of cat and mouse.
He'd intentionally traveled away from the stream, so it took time to cut back for water, but if the strategy kept them safe then it was worth the extra time it cost. "I hear it," Danny said of the rushing water. "Should be right through those trees there."
He plowed ahead, concentrated on the idea of quenching his thirst and refilling and purifying the water bottles.
"Danny." Vic's voice didn't sound her usual confident self. In fact, she sounded freaked out and—
The distinct rattle stopped him in his tracks and his breath rushed out of his lungs in a single whoosh as he turned and saw the snake. If the brown and gray scales hadn't given it away, certainly the sound did. Somehow a giant rattlesnake planted itself between them on the narrow path. It slowly reared its head back while its tail rattled a warning. Vic's eyes widened in paralyzing fear.
"Danny," she whispered with both plea and panic.
"Stay still. It's okay." Frantically, he looked for a stick. Something to whisk the slithery beast far away, but nothing but pebbles and leaves surrounded him. The fucking thing slid closer to Vic, its tongue slithering out, tail rattling and head up ready to strike.
Danny did the only thing he could do. He kicked dirt behind the thing to get its attention. It spun and struck before he even blinked. Shit! He jumped back, felt the contact at his ankle. The fabric tugged as its fangs stuck on his jeans. "Shit! Shit!" Danny tried to shake the beast off and the reptile waved in the air like thick rope.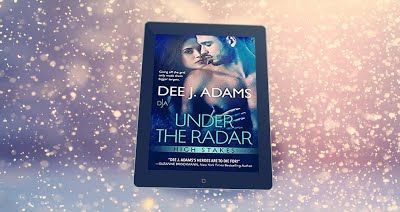 About the Author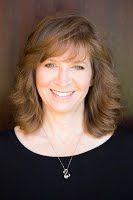 After graduating high school in Texas, Dee J. Adams moved to Los Angeles to pursue acting. For twenty years, she acted in television and worked behind the scenes as an acting/dialogue coach for sitcoms. Writing happened accidentally after a vivid dream and the urging of her husband to "Just write it down." Three weeks, fourteen hours a day, and four hundred and fifty (long hand) pages later, she had her first novel. Dee J. loves writing books filled with action, mystery and love. (Not necessarily in that order.) Her experience in show business led to her narrating many of the books in the Adrenaline Highs series for Audible.com. She is the wife of a wonderful man and mother to a fabulous daughter. She's a dog lover all the way, with a fondness towards Boxers and Pit Bulls. She is a member of several organizations, including Romance Writers of America and SAG-AFTRA.