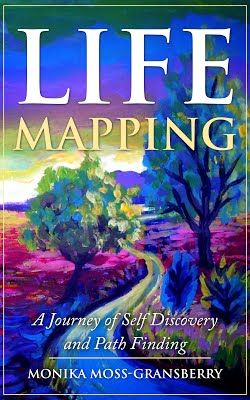 Non Fiction / Personal & Spiritual Development
Release Date: December 12, 2019
Publisher: Keys for Life Publishing
For 20 years, master mapper and business consultant, Monika K. Moss has dedicated her talents to helping organizations and individuals create powerful road maps to their vision. In this book, Monika shares her Life Mapping process which has helped hundreds of individuals chart a map to their ideal lifestyle, enrich their lives and bring added value to their family, organizations, and community.
As founder and president of MKM Management Consulting, Monika is committed to partnering with others to make a difference by supporting the transformation of individuals and organizations. A scholar and practitioner, Monika is a regular presenter and trainer at regional and national conferences on issues of organizational development, strategic planning, leadership development, nonprofit management.
Life Mapping has guided Monika in overcoming life's obstacles and creating a road to success, happiness, and joy.
About the Author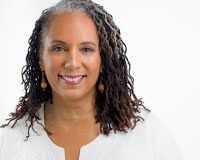 My name is Monika Moss-Gransberry. I started a company over 30 years ago called MKM Management Consulting. My intention was to change the world, one leader, one organization and one community at a time. I have helped thousands of people around the world to transform their lives, their organizations and their communities. And I owe all of my personal and professional successes to life mapping. On my life long journey to wholeness, I have used many methods to get there none more important than Life Mapping. I have used Life Mapping to cultivate and act on my purpose and spiritual gifts. It led me to write the book, Life Mapping: A Journey of Self Discovery and Path Finding.
Life Mapping is a life enhancing system that leads you to start living the life you always dreamed of but never thought possible. I am living my dream and I am happy and I am at peace. And everyday, I get to help others do the same. But, it wasn't long ago that I was a struggling single mom, working night and day to make ends meet and challenged by the trauma's I'd experienced in my life. As I worked through my personal healing and embraced my purpose using the practice of Life Mapping and the tools to support me, I found myself prospering with a growing business, a beautiful family, having leisure time, being able to travel, and living and working with the love of my life. I know that Life Mapping and its underlying spiritual practices work. I am a living example of what you can create for yourself with your own Life Map.
I don't want it to take you 20 or 30 years to evolve and prosper. I have created Life Mapping so you can speed up your manifestation process and begin living your ideal lifestyle right now with each decision you make. And as you create a life that you love living and become your best self, together we can change the world to one that is more loving and humane for all of us.
I am clear that the world is going through a transformation. It is messy and difficult. Things are pretty bad in many places and for millions of people. We are living in a world of dualities and distractions. Staying focused and working through the traumas, challenges, and obstacles to our vision is even more important if we are going to make a world that is more humane and more suited for us all. Life Mapping can support you maintaining your focus, keeping moving as the last vestiges of the old regimes wreak havoc on our world in a futile attempt to stay in power. Life Mapping can help you add your positive energy to that of others by transforming your thinking, your actions and your being. And soon the bright light of our spirits and the love we share in our daily interactions with ourselves and others will overwhelmingly consume the darkness and make our world a place where all people are loved, cared for and the planet is sustained. And for each of us to be a part of the solution, we must do our inner work and transform our own lives. Take the first step and join me in using Life Mapping to transform yourself and create a life you will love living.
a Rafflecopter giveaway