A Journey of Survival
Fiction, Adventure with Romance
Publisher: BookLocker
This is a story of one man, Mike Delport, a professional hunter, and his journey as he is caught up in in the unspeakable violence of the illegal rhino horn trade to his redemption through love and newfound commitment to conservation. At his hunting ranch in South Africa, times are tough. Hunting of rhino has just been banned, cutting off Mike's income. Rhino poaching is on the rise just as his income is falling. Mike is forced to consider illegally selling the horns to a crime syndicate himself, out of desperation. His quest for survival takes him deep into the murky underworld and he meets Eva, herself struggling for survival from her life on the Cape Flats, and they fall in love.
Can this love blossom amid the savagery of the international rhino horn poaching gangs and their own very different cultural upbringing? Can Mike persuade Eva to share his devotion to his endangered rhinos and make a way forward to ensure their safety from extinction as a species?
This is a journey of survival for both man and the animals and one cannot help be drawn into the battle.
Excerpt
1
Vientiane, Lao People's Democratic Republic
In a smoke-filled, darkened room five men sat circling a naked, kneeling man, his hands and ankles tightly bound. A single bulb hung from the ceiling, affording the only dim light in the room, yet still strong enough to attract a myriad of moths that danced around it in a suicidal orbit.
Like a nervous tic, Johnny Wang stroked his thin mustache and curled the straggly greying tip into his lower lip. As he watched the man on the floor, beads of sweat formed on his brow despite the blast of cold from the air conditioning unit laboring against the relentless humidity of midsummer in Laos.
Somehow out of place in the old French Colonial villa, the tick-tock of an antique grandfather clock punctuated the silence. It was one of Johnny's prized possessions—a gift from a desperate British diplomat who had developed a taste for opium.
"Gentlemen, we have a decision to make. We offered Nguyen a partnership in the Red Lotus Triad. He ran our affairs in China, Vietnam, and Southern Africa with great skill. I was surprised when we discovered he was running an operation that was skimming our profit—a cardinal sin, as you all know, in our triad."
On hearing those words, the kneeling man strained against his bonds and uttered a muffled wail, silenced against the gag stuffed deep into his mouth. Johnny continued, ignoring him: "Whatever is the fate of Nguyen here, who has betrayed our trust, we have to regroup to keep the supply of rhino horn flowing to the fools, and social climbers, out here in the Orient who believe the horn has medicinal powers. So, I'm open to ideas. Let's hear from you. Remember, each horn is worth several million to us. It's much more valuable than ivory, opium, hardwoods—just name it."
"Now that legal hunting avenues have closed, we have to resort to illegal hunting—poaching, I think they call it, Honorable Master," said Costas.
"Yes," agreed General Syvongsay of the Lao People's Army, "the African game reserves are full of rhino. It doesn't take much to kill a rhino. Believe me, I've done it. All you need is a decent rifle and you can almost walk right up to them—they can't see you until it's too late for them. It should be easy to equip some hunters, under guidance from a local coordinator. They could be in and out of a reserve before the authorities could even wake up."
The four men nodded in assent and murmured, "Yes, Honorable Master. It is so."
"So, gentlemen, our time is precious. We agree we must search for someone to replace Nguyen in Southern Africa, as we need to keep this valuable trade in our hands. As for the fate of Nguyen, you know the penalty for betrayal is death. Does anyone recommend clemency? What's your decision?"
A low keening sound came from the bound man, piercing the silence in the room.
Johnny's penetrating gaze shifted to the four men seated around the kneeling figure. Costas was first. The Greek sea captain, long a loyal member of the Red Lotus Triad, shifted uncomfortably on his seat. He raised his hand and signaled thumbs down. The next man, Major-General Syvongsay, raised his fist and mirrored the gesture. The other two men followed suit.
"Jin," Johnny mouthed into the darkness.
A lithe form flitted from the shadows and swung a meat cleaver—honed over days to the sharpest perfection—severing the neck of Thanh Nguyen. His head bounced and turned, eyes still open in surprise, looking at his impassive jurymen. Nguyen's body remained kneeling and motionless for a few seconds as a small fountain of bright-red blood pulsed out onto his chest. His body slumped over and, as if by design, lay supine next to his severed head as if nothing extraordinary had happened.
Jin called out softly, and two men came in and lifted Nguyen's body and head. They left as silently as they came. Jin retreated into the shadows, only to return and serve each of the men a small cup of steaming green tea. Despite being the executioner, Jin never forgot he was Johnny Wang's manservant, before any other task.
Johnny Wang sipped his tea, sighed, and turned again to his men.
"Jin, have his body delivered, in plain sight, to his family. It will send a signal to them and all those who worked for Nguyen that they shouldn't cross the Red Lotus."
Jin bowed respectfully and vanished into the shadows.
About the Author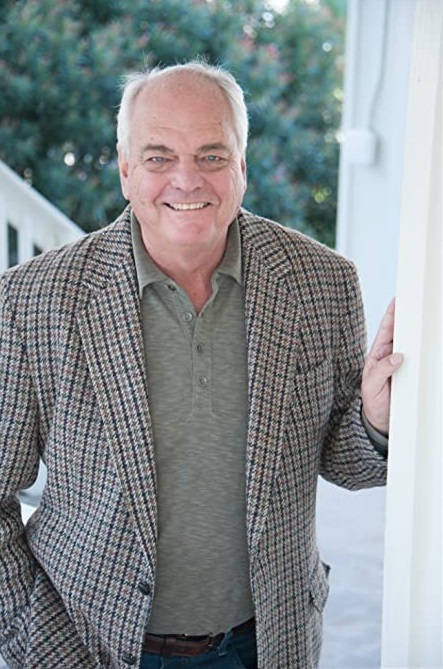 Rory Johnston grew up in the photo-safari business in Africa, and has planned and led expeditions throughout his life. On one such expedition to raise funds for Madikwe Game Reserve Anti-Poaching Unit, Rory witnessed a recently poached rhino mother and calf. The savagery of that totally unnecessary death prompted him to write this novel. It has taken many hours of research to ensure the novel, although in a fictional setting, is factually correct. It is vital to help educate the world to the unfolding tragedy taking place in Southern Africa, and to save the rhino for future generations.
Contact Links
Purchase Links