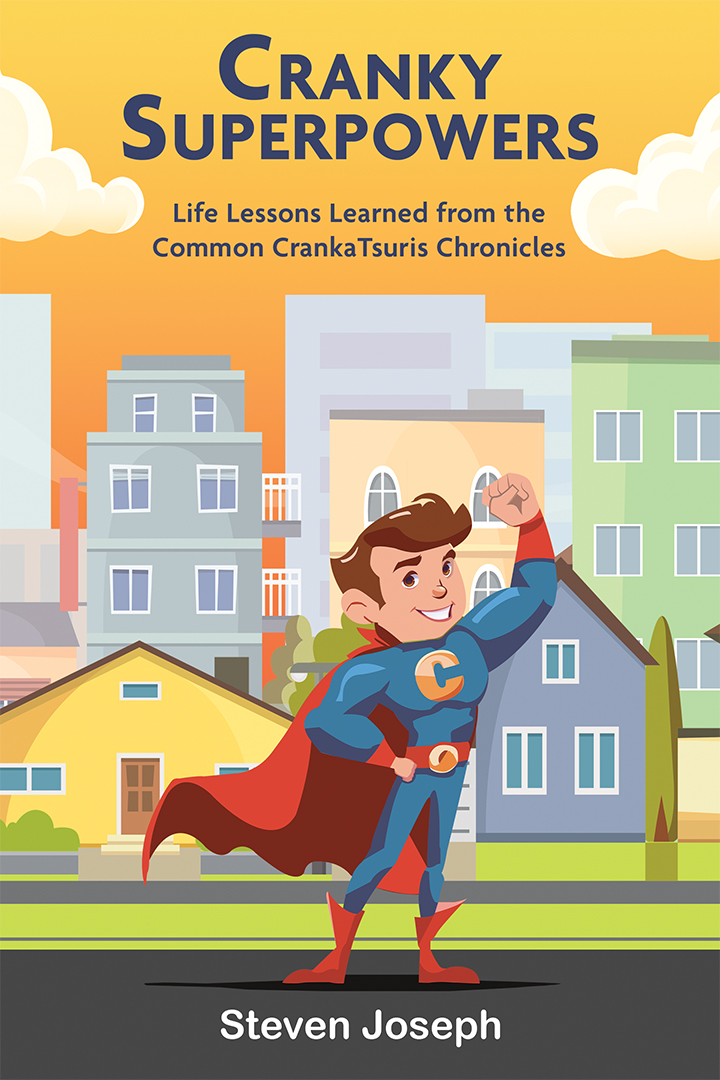 Life Lessons Learned from the Common CrankaTsuris Chronicles
Self Help / Humor
Date Published: September 26, 2023
Publisher: Enigami Publishing
Cranky Superpowers: Life Lessons Learned from the Common CrankaTsuris Chronicles By Steven Joseph
Get ready to embrace your inner curmudgeon with crankiness expert Steven Joseph. In his award-winning masterpiece "A Grownup Guide to Effective Crankiness: The CrankaTsuris Method," we learned how to navigate and celebrate our grouchy moments. Now, in "Cranky Superpowers: Life Lessons Learned from the Common CrankaTsuris Chronicles," our journey to mastering our moodiness takes a humorous twist that is guaranteed to have you chuckling out loud.
Peppered with captivating tales, both fresh and familiar, "Cranky Superpowers" unveils the often-missed hilarity in our everyday grumbles and groans. But it's not all laughter—this witty guide offers priceless insights into our hidden "Cranky Superpowers," powers that when harnessed correctly, can ignite a more understanding, patient, and positively cranky version of ourselves.
"Cranky Superpowers" is a rollicking journey of self-discovery, one that not only entertains but enlightens. So, put on your favorite cape and tights, and get ready to unlock your potential, unleash your better self, and find a little bit of humor in the perfectly imperfect art of being human.
Contact Links
Purchase Link