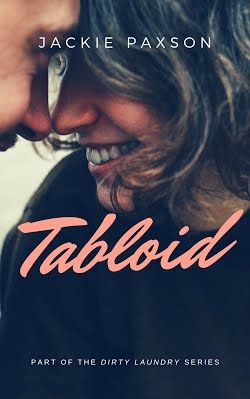 Romance with a splash of humor
1 gossip writer + 1 A-list movie star = 1 fake relationship…or does it?
After breaking a story that rocks Hollywood, Talia is the top gossip writer around. One night will put all of that into question. The writer becomes the story when she gets caught doing the walk of shame from A-lister Zee Jaxon's home.
To save both of their reputations he suggests a fake relationship. Pretending should be easy. It shouldn't mean the fake feelings become real. Accepting the real feelings means the lies they've told are even harder to hide.
When the truth comes out can their love survive or will everything just fade to black?
"I forgot to tell you something."

Zeke said as they walked hand and hand to baggage claim.
"Please don't hate me."

He kissed their linked hands.
As Zeke and Talia turned the corner to pick up their bags Talia saw a giant poster being held by a tall muscular guy wearing a too tight t-shirt and dirty jeans.

Scrawled on the poster were the words she was going to have etched on her brother's grave.
SORRY PORN DIDN'T WORK OUT FOR YOU!
GLAD YOU GOT THE HELP YOU NEEDED IN REHAB FOR THE FIFTH TIME!
"You asked Rex to pick us up?"
Zeke bit his lip trying not to laugh at the poster.

When Rex saw the poster had gotten their attention, and many others around them, he flipped it over.
I GOT THAT MEDICATION FOR YOUR STD!
HOPEFULLY THE SORES ARE NO LONGER LEAKING!
"I'm seeing my mistake now."

Zeke said.
Rex strode over to Zeke and Talia.

He dropped the poster and opened his arms wide.

Talia walked up to give him a hug, but landed a swift punch to his nuts.

Air whooshed out of his lungs.

Rex collapsed on the ground.

Fellow passengers walked around him.

The granny from the plane caught my eye and gave me a thumbs up.
"Hello, Rex."

Talia stood with her hands on her hips watching her brother struggle.
"Go ahead.

Then I'm going to show her the poster you made."
"Fine."

Rex managed to get off the ground.
"Thanks for picking us up, ass wipe."

Zeke said.
"No problem.

How could I strand my best friend and sister at the airport?

Especially when they are now seeing each other."

Rex looked at them skeptically.
"What car did you bring?"

Talia changed the subject before questions could be asked.
"What?

Why didn't you bring mama's SUV?"
"Why would I?

My pick-up is fine."
Rex smirked at her.

"Yep.

We will be getting real close for the next hour."
"Hour?

It takes close to an hour and a half to get to Grandin.

How fast do you plan on going?"

Talia stopped and looked to her brother.
"You didn't tell her?"

Rex asked.
"I didn't have a chance.

We had a bit of an issue on the plane."
"Never mind that tell me what is going on."

Talia stared at Zeke.
"We are going to go to my farm. It's a half hour outside of Grandin."
Talia glared at both of the men in front of her.

Turning on her heel she grabbed her bag and marched off toward the short term parking.

She easily found his beat up truck.

Slinging her bag into the bed she stood next to the passenger door.
"In a hurry to get to your love nest, Tally?"

Rex asked.
Talia ground her jaw as she stared at her skeptical twin.

When Zeke's arm wound around her waist, pulled her close and kissed her temple Rex groaned and wrenched the door open.
About the Author:
Jackie is a single mom of a rambunctious boy and his dog, Cady.

She is an avid reader with a blog under the name of The Book Maven.

Reading has been a passion of hers from the time she could pick up a Sweet Valley High book.

Writing is a new adventure where she gets to curse, be clumsy and fall in love with every page.
a Rafflecopter giveaway