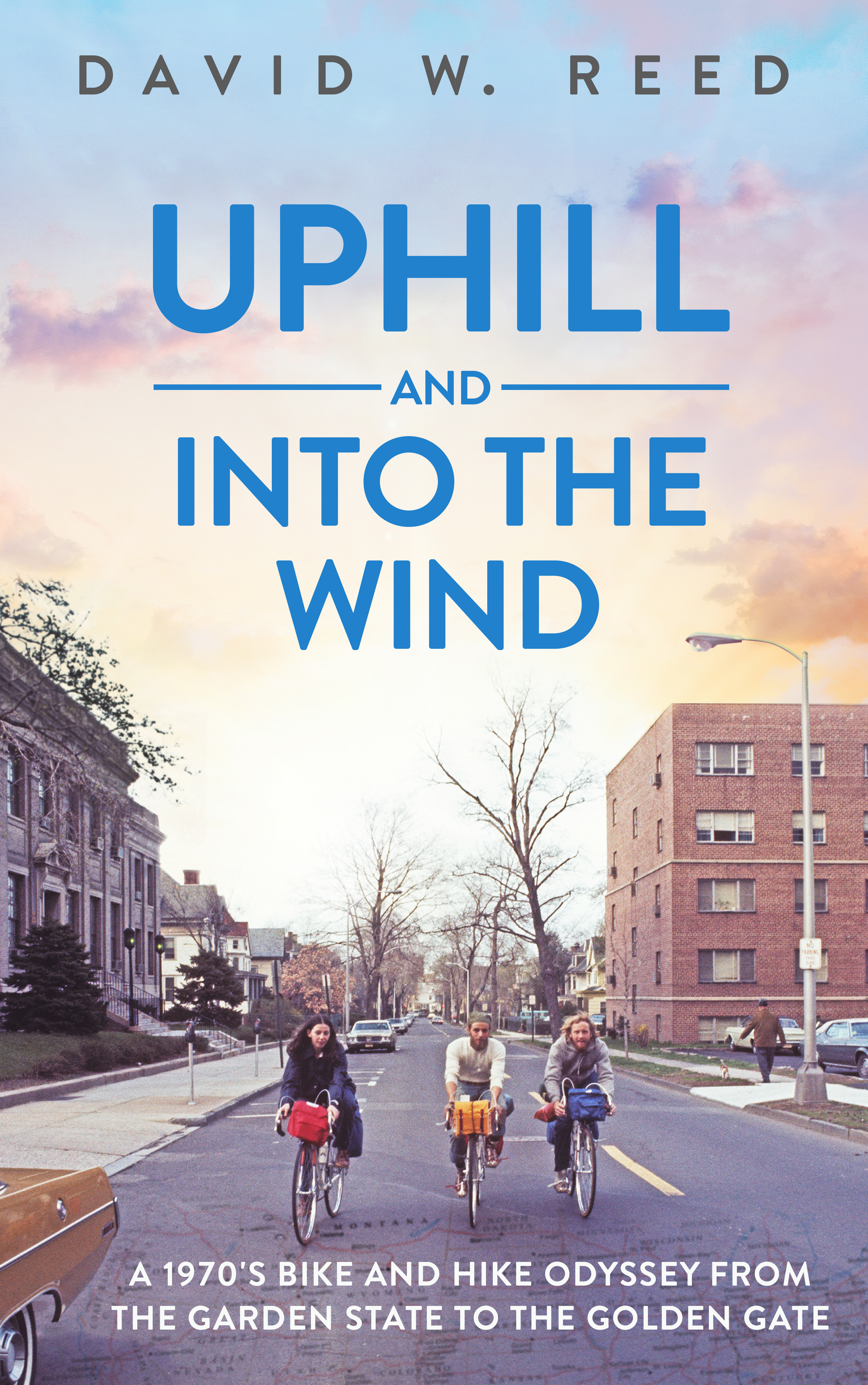 Non Fiction / Memoir
Date to be Published: 10/15/20
Publisher: Acorn Publishing
It's 1973. Our nation is torn apart by the Vietnam War, and the massacre of unarmed students at Kent State. The Vice President has resigned for bribery and tax evasion. The President is being investigated for engaging in criminal activity.
At twenty-three, David Reed has become embittered by political strife and corruption. Disenchanted with his future, he wants out. Along with new friends, Rusty and Susie, David leaves everything he knows to cross the United States with little more than his bicycle and a camera.
The trio gets more than they bargain for, with menacing animals, extreme weather, and astonishing encounters.
Uphill and Into the Wind recounts an odyssey that spans 5420 miles on bicycles. It chronicles the sudden and surprising glories of nature, the raw beauty of the land, and the majesty of the mountains. But that is just the start. Through it all, the three are changed forever, in ways they did not expect, by their long journey into the unknown.
Excerpt
In a few days I'm going to begin riding a bicycle across the continent. Having been a stonemason for the last two years, I've finished my last day of work, and drive down the rural, two-lane road in my vintage 1950 Studebaker, windows open to the faint stirrings of early spring greens. Blasting Steely Dan's "Rikki Don't Lose That Number" from my AM radio, I'm singing along, excited to begin a new chapter of my life.
As I walk into our grand bachelor apartment, known for its legendary parties, my roommates Henry and Kevin ask if I have plans for the evening. When I ask why, they announce that they are throwing our bike trippin' threesome—Rusty, Susie, and me—a bon voyage party.
Kevin is my best friend; we've been together since kindergarten. He's short and stocky like me, but with dirty-blonde hair, a booming laugh, and parents who are "lace-curtain" Irish.
I grew up next door to Henry, the most upbeat guy I know; his freckled face is set in a permanent grin. Henry takes karate and teaches me the horse stance, great for strengthening a bicyclist's quad muscles.
Our dearest friends attend the party and shower us with encouragement. These are our blood brothers and soul sisters we're leaving, to set out into the great unknown, terra incognita, on an asphalt ribbon of highway. We feast on lasagna, and drink Anchor Steam beer.
Henry gathers everyone in the living room, raises a frosted mug and shouts over the hubbub. "A toast to Susie, Rusty, and David. May you have clear skies and easy climbs. And take all the love in this room with you."
The room erupts. "Here, here!"
Kevin chimes in with an Irish toast. "May the wind be always at your back."
"It won't be," quips Toby from the crowd. "You're heading west."
Laughter.
"Then may the road NOT rise up to meet you," replies Kevin.
More laughter.
Susie looks sidelong at me and whispers, "I hope I'll do okay."
"You'll be fine," I say.
I turn to Kevin and Henry. "I'll miss you guys—and the apartment. We've had it great here."
"Don't worry, we'll take care of the place 'til you get back," says Henry, beaming.
"Whenever that is," snorts Kevin.
The morning of April sixteenth, still just spring, is mostly cloudy and chilly. We circle around in the street, testing the balance of our hauling loads. This is going to take some getting used to, like driving a semi after you're used to a VW bug. Still, we set off about eleven a.m. after a group photo in front of my apartment, whooping excited cries and waving goodbye to our friends. I feel a great sense of adventure heading west, from East Orange through Orange and West Orange, from the haze and smog of the inner city to suburbia where the air is fresh and clear.
Our first climb, aptly named First Mountain, is steep and just over a mile long. Halfway up, I stop to find Susie, she's way down at the bottom, walking her bike up the grade, only three miles into the trip.
About the Author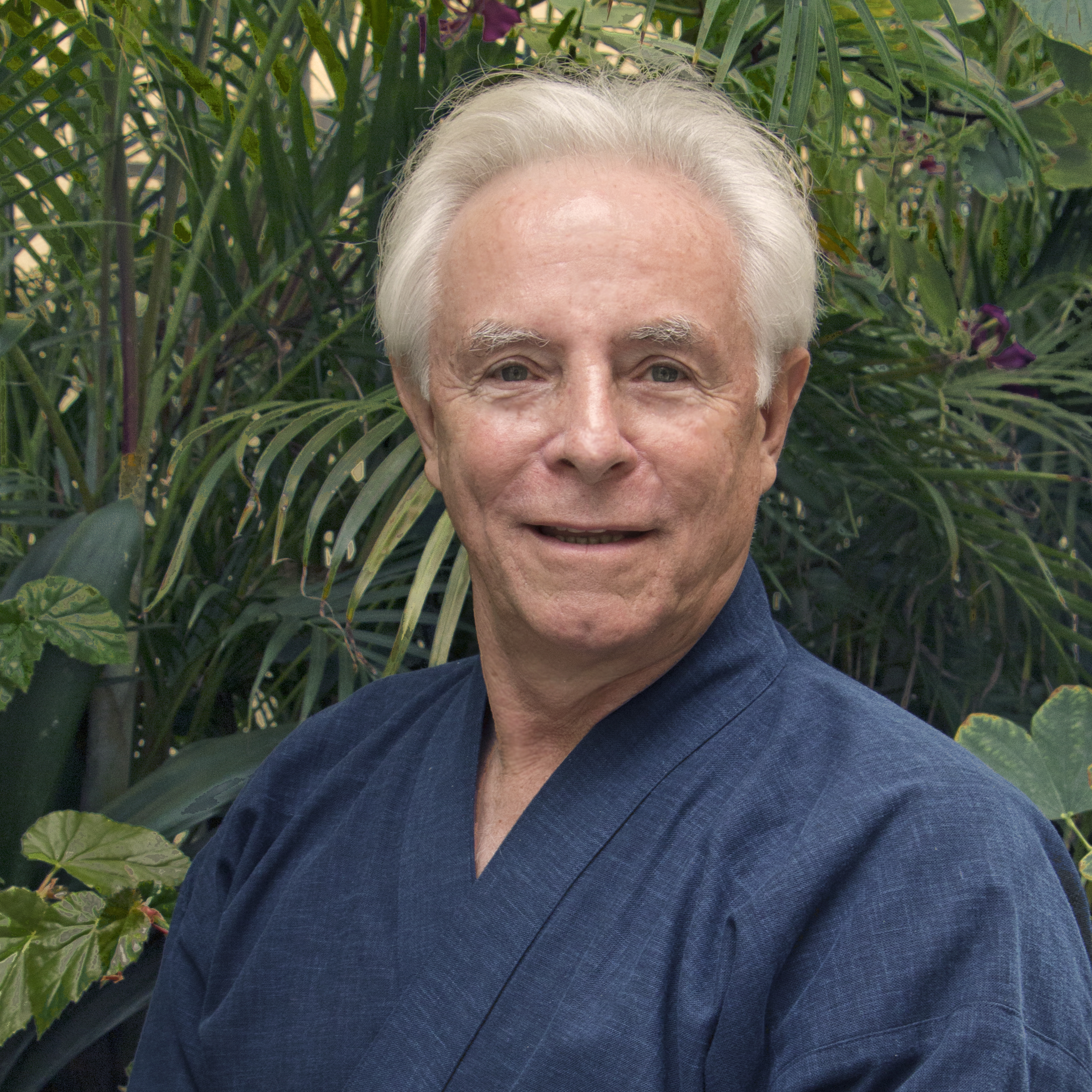 David Reed has spent a lifetime studying the natural world, from his youth in the woods, his University training, his apprenticeship as a stonemason, and his travels on a bicycle, to his career as an award-winning landscape architect.
A career highlight includes re-designing four major gardens in San Diego's jewel, Balboa Park.
A visual storyteller, David has guest lectured at the San Diego Museum of Art, Rutgers University, Kansas State University, The New School of Architecture, and other venues. His professional work has been published in Sunset Magazine, Garden Design Magazine, and Building Stone Magazine.
Uphill and Into the Wind is David's debut memoir. But his work has been published in A Year in Ink, the San Diego Writers, Ink Anthology and awarded at the Southern California Writers Conference.
David believes that life is "out there," in the forest, and on the land, not inside the box.
He currently resides in San Diego with his wife and family.
Contact Links
Purchase Links
a Rafflecopter giveaway