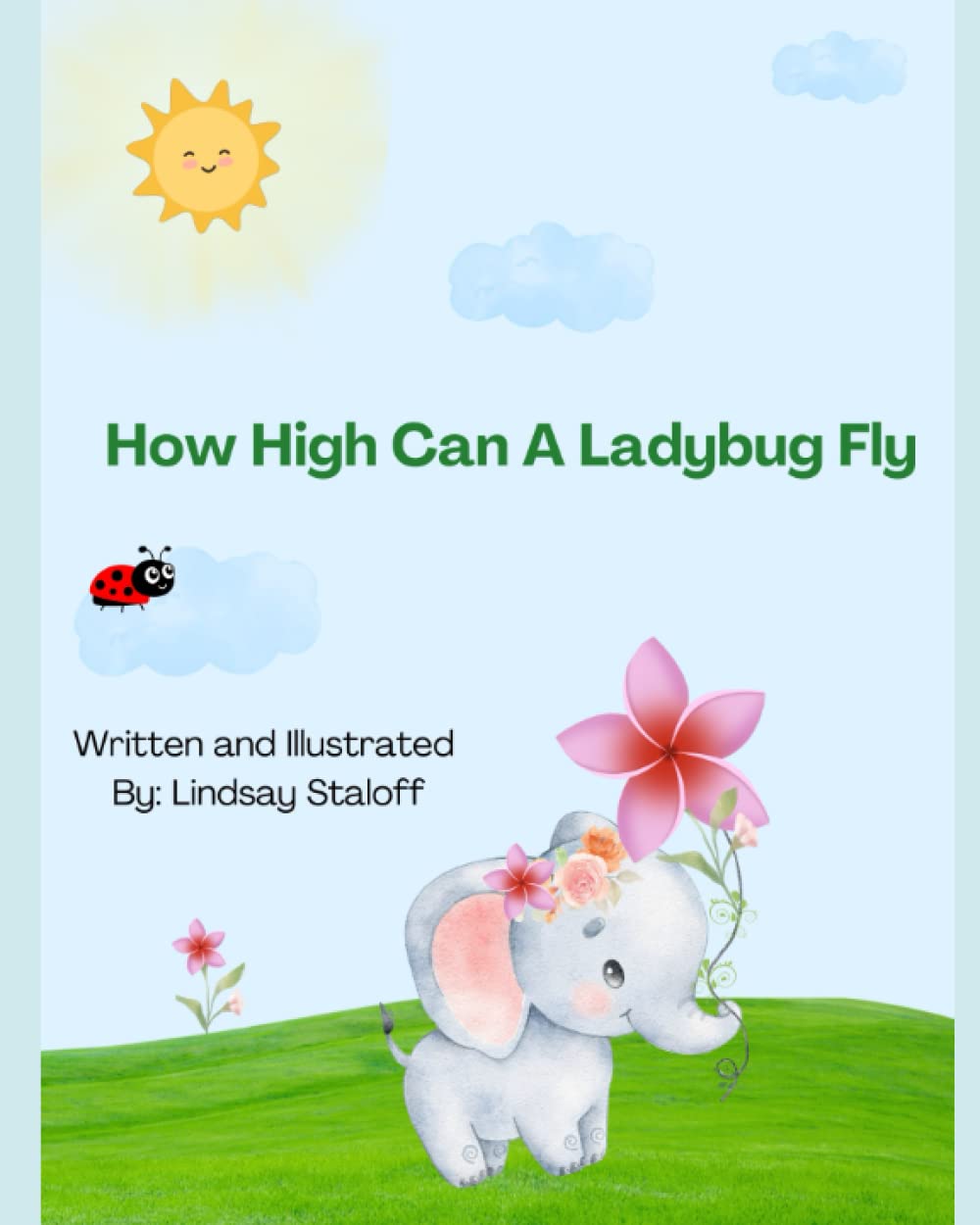 Children's Book
Date Published: 11-20-2022
How high does a ladybug fly. This story book is based on the simplicity of endless blessings. Spirit, the lady bug remains close to Divine, the elephant through her steps durning her walkabout through the necessities that life can provide. Divine moves her feet and Spirit guides the way. Divine never feels alone, feeling gracious and welcoming blessings are the beginning roots that define her spiritual growth. Spirit and Divine are connected through soul energy. The endless gravity between Divine and Spirit will always remain. Her soul being and his soul spirit energy cord is powerful throughout the story. This book is a symbolism on how energy never dies., only transforms.
I believe children can relate to this story of the basic needs and how the little things in life matter most., how the little blessings really are creating inspiration and hope in big the picture. The endless after life that Spirit shows on the other-side with how the new chapter of the life will always remain connected.
About the Author
Lindsay Staloff is the C.E.O. & co-founder of HERO Locations Co., a location scouting and media production company, and the President of non-profit PPCM Fund, Inc., both based out of Calabasas, CA. She earned her M.S.W. from the University of Pennsylvania School of Social Policy & Practice after receiving her undergrad degree from Lynn University in South Florida. Lindsay relocated to California in 2002 to pursue her career in the entertainment industry, quickly becoming one of Hollywood's most sought-after location scouts.
In 2016, the respected industry executive gave birth to her son Liam at Cedar Sinai Medical center in Beverly Hills. Her OBGYN led her to believe she had a seemingly normal pregnancy, despite Lindsay visiting her OBGYN's office forty-odd times before giving birth. Just months after becoming a first-time mother, Ms. Staloff suffered complications from PPCM (Peripartum Cardiomyopathy), a preventable pregnancy-induced cardiac disease, resulting in multiple cardiac arrests, a hypothermia coma, & continued complications.
Ms. Staloff has become the leading voice for women and the families of women who have survived or lost a family member to Peripartum Cardiomyopathy. Today, Ms. Lindsay Staloff's purpose in life is to save others through her non-profit organization, PPCM Fund, Inc by spreading education and awareness of this deadly disease to the medical community and expectant parents. She seeks to expand her work on behalf of women and parents through a term in public office by focusing on her local community and small and women-owned businesses. Lindsay has worked with PPCM Fund to put women and families first and will continue to do so as a city council member via an emphasis on policy, not politics.
Purchase Link