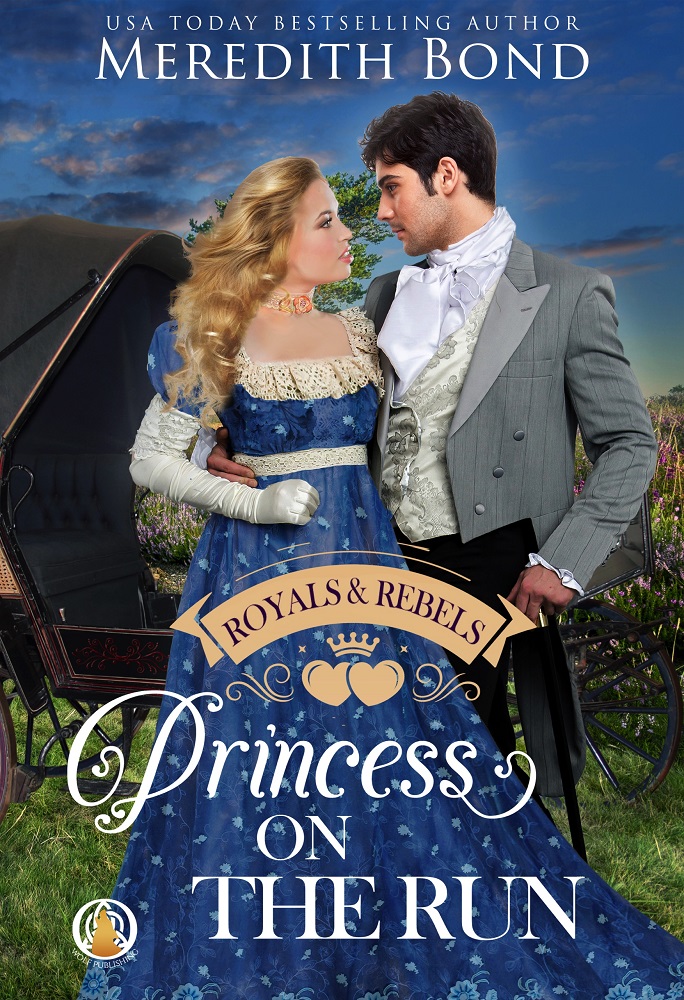 Historical Romance, Regency Romance, Sweet Romance, Romantic Suspense
Date Published: December 8, 2022
Publisher: WOLF Publishing
In this sweet, and thrilling Regency romance by USA Today bestselling author Meredith Bond, we follow a princess and a marquess on a road trip to escape a murderer and find a prince.
Princess Louisa of Aachen-Düren knows that her brother isn't dead. She knows it deep in her heart, no matter what the newspapers say—and she's going to prove it. But when Nik isn't where he should be, she has no choice but to go out and search for him. How hard could it be to travel from Oxford to Dover… on her own… with no money and no means of transportation because her purse and horse have both been stolen? She's never been on her own, but she's not going to let these obstacles stop her. When she's offered a ride by a handsome nobleman, she makes up a fake identity, certain her bodyguard will be sending men to find her.
Samuel, Lord Ranleigh, is off on his very last adventure before settling down and becoming respectable. He briefly stops in Oxford and discovers a clueless, beautiful foreign young woman trying to wheedle her way onto the mail coach. This might be the opportunity he needs to prove to his mother and the world he's responsible. Ranleigh has no idea what he's getting himself into when he offers the girl a ride.
Picking up strangers and stray animals is the least of his worries when men begin to follow them, trying to kidnap Isa. But when bullets begin to fly, he knows he must do everything within his power to protect this beautiful, if not entirely honest, young woman in his care.
In the Royals & Rebels series you'll find hidden identities, a princess on the run, and three lives at stake… despite this, these royals and rebels must learn to trust and open themselves to a lifetime of love.
The Royals & Rebels Series
#1 In Lieu of a Princess
#2 Princess on the Run
#3 A Prince Among Spies
About the Author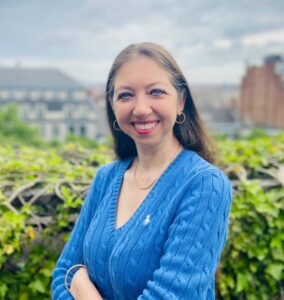 USA Today Bestselling author Meredith Bond's books straddle that beautiful line between historical romance and fantasy. An award-winning author, she writes sweet, fun, traditional Regency romances, medieval Arthurian romances, and Regency romances with a touch of magic. Known for her characters "who slip readily into one's heart," Meredith loves to take her readers on a journey they won't soon forget.
Contact Links
Author Links
Publisher Links
Purchase Link