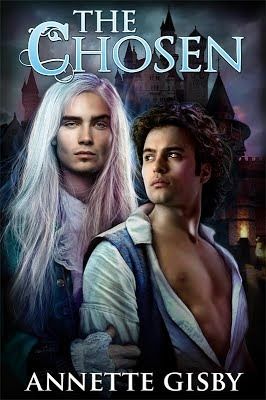 Male/Male Fantasy Romance
Date Published
: June 2013
The neighbouring kingdoms of Oscia and Arcathia have been at a tentative peace for three years after centuries of warfare. Prince Severin of Arcathia has been brought up to put duty before all else and as the only son of the King and Queen, it is his duty to marry and produce an heir. His parents want him to marry an Oscian princess to cement that tentative peace. Unfortunately Severin isn't interested in princesses. Now, if he had his pick of princes that would be another matter.
Havyn has been a slave all his life. When his aptitude for wizardry is discovered, he finds himself purchased and freed by Prince Severin and apprenticed to the royal wizard, Ildar. His duty is to stay chaste to keep his powers strong, but his feelings for Severin sorely test his resolve.
With kingdoms at war, the throne hanging in the balance, magic in the air, and outside forces trying to keep them apart, can the two men find happiness together, or is duty more important than love?
Drunken revellers spilled out onto the street, a few of them leering at Havyn, who moved closer to Severin and held onto his cloak. "No one will harm you," Severin promised, although looking at some of the toughs, he wondered if his own skill with a sword would be enough if they all decided to attack at once. One of the men vomited over the threshold of the inn, and then two of his friends dragged him off, all three of them singing off key as they staggered into the twilight.
The inn was crowded with people, some looked like smiths relaxing after their day's work, others had the look of soldiers or adventurers, yet others were apparently groups of travellers who looked warily at the door when Severin and his companions stepped carefully over the puddle of vomit. The smell made him a little nauseous himself, and he hurried the three of them over to the bar and the woman behind it.
Her face was caked with makeup, and her large bosom seemed in danger of falling out of the tight bodice that encased it. Havyn blushed, looking down at his feet. Had he never been in a tavern before?
"We'd like a room for three for the night," said Severin. "How much?"
"A gold piece for you and the wizard. The dog can sleep in the barn with the rest of the animals."
The alewife jerked a finger at Havyn. "Him."
"He's not a dog. He's a person!"
"He's a slave, ain't he? Slaves ain't people. He's an animal. I don't want my rooms fouled up."
"He will be staying with us. I insist," said Severin. "How much?"
"Oh, it's like that, is it?" the barmaid winked at him. "That'll be four gold pieces then. Food and drinks are extra."
"Do you have a bath house?"
She snorted. "A bath house? Oh of course, my lord." The woman made a mock curtsey. "And we have gold plated chamber pots an' all! Where do you think you are? In a palace? No, we ain't got a bath house, but I can send you up some hot water. There's a tub in the room. A fireplace too. Not every room has a fireplace, you know. That costs extra."
"Of course," said Severin, trying not to roll his eyes.
Annette Gisby grew up in a small town in Northern Ireland, moving to London when she was seventeen. Being a very small town there were no bookshops and a small library. When she'd devoured every book she could get her hands on in the library, she started writing her own stories so she would always have something to read later.
When not writing she enjoys reading, cinema, theatre, walks along deserted beaches or wandering around ruined castles (great places for inspiration!) New Zealand is her favourite place and she hopes to travel back there one day. She's a fan of Japanese Manga and Anime and one day hopes to learn Japanese.
She currently lives in Hampshire with her husband, a collection of porcelain dolls and stuffed penguins and enough books to fill a small library. It's diminishing gradually since the discovery of ebooks but still has a long way to go.