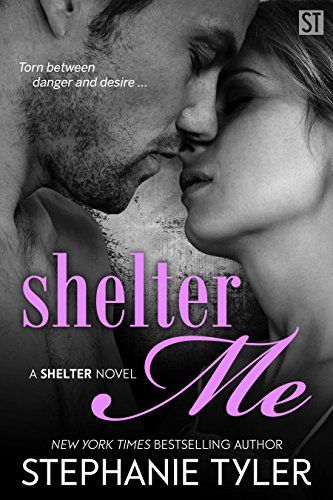 New Adult Romance, Romantic Suspense
Date Published:
July 25, 2016
There are ghosts in my past—ghosts I can't recognize.
My painting heals me, but Lucas Caine has made me come alive. My past could take both those things away forever. What started out as an undeniable need to create was quickly turning into danger as my longing for memories fed the rough canvases I filled.
Falling for Lucas will force me to revisit my lost memories—and possibly lose myself, my art, and him in the process.
And now he has me skating the thin edge between desire and fear as I use a past I don't remember to leverage a future I'm not sure I want.
(This is book 1 in a 3 book series. Book 2 will be available November 2016 & Book 3, January 2017)
I absently tucked it into a loose braid over one shoulder while I studied the painting in front of me. I'd wanted to let Brayden pick the order, but he'd refused earlier that morning, and told me I was running out of time. At that memory, I murmured "Bastard" in his absence.
That's when a low, rough voice said, "People usually know me at least five minutes before calling me that."
Still on the floor, I whipped around to see the tall, brutally handsome man standing maybe ten feet away. How long had he been there? I hadn't heard him come in, but now that he was coming closer, I couldn't tear my eyes away.
The fight or flight response had remained intact when my memory hadn't. Everyone, every stranger wasn't necessarily a stranger. They could know me. They could be a part of my past.
Whether this man was or not, my base response to him was a purely physical one.
"The door was open," the man explained.
And it might've been. Brayden told me to lock myself in but I often forgot. Panic must have flashed across my face because he stopped advancing and held up his hands like a show of surrender. But he didn't try to tell me he was harmless, because he wasn't. Never could be. And the man who waited for him had moved too, turned his back in an effort to appear less threatening.
"My name's Lucas. I buy a lot of art from Brayden."
"Mine?" I asked.
"Not yet."
"I guess you'll have to try harder."
A smile ghosted across his chiseled face and I liked that. Wanted to see it more, wanted to be the one who could always bring a smile to his face.
These men could be here to harm me and I was too busy with my tongue hanging out to threaten them with the police.
Because you rely on your gut, Ryn, my therapist, foster mom and Brayden always told me. That will get you through just about any situation.
My gut said this man knew I was Ryn Taylor, artist, but didn't know anything beyond that about me except what he'd read in interviews. Maybe he was here for my art, or maybe it was for me. But how could I feel so connected to someone I'd just met?
Lucas.
I rolled the name around in my mind as my eyes took in the black leather motorcycle jacket and the tighter black T-shirt underneath…the worn-in jeans and the heavy black motorcycle boots. I saw the hint of an expensive watch peek out on his wrist as he came closer.
I knew too, if I pushed up those sleeves, I'd find some ink. Incongruous, and ultimately intriguing.
The angles of his face begged to be drawn, to be touched, and I held my hands down rigidly at my sides so I wouldn't do just that. "My show's not until tomorrow night," I managed.
"I know."
"Are you here to…" I looked around for Brayden, like he would magically appear and caught another glance of the other man by the door. "Are you here for Brayden?"
"For Brayden? No." His mouth quirked up to the side a little and he ran a hand through his dark blond hair. It was long enough to curl a bit at the nape of his neck, and it was rumpled, like maybe he'd just rolled out of bed…and maybe he hadn't been alone.
"You're not his type."
His blue eyes pierced me. They were a dark blue and they missed nothing. "Whose type am I?"
Mine, I nearly blurted out. I was nervous, my stomach fluttering but not in that panicked way I recognized. Just the opposite, actually. Heat flooded me as he stared at me in my tank top and jeans with utmost appreciation, the frank gaze of someone who understood beauty and acted on it.
I wanted him to act, but at the same time, I needed him to stay away. I was too drawn to him, an electromagnetic pull that spun the earth on its axis differently. Something told me that I'd never get this man out of my life. I'd never be done with him, or him of me, and holy hell, that was a heady enough thought to make me dizzy.
I remained on my knees, stock still, looking up at him. I had the odd feeling that if I moved, even a little, I'd fall, trip, completely ruin the moment.
He gave me a heated look, and dammit, he knew what I was thinking.
Every woman who came into contact with him probably had that reaction. And that made me unnaturally, irrationally jealous because, in my mind, I'd already claimed him.
Finally, his gaze shifted to the paintings I'd been appraising. He focused on one that was part of a series that'd already sold well, thanks to Brayden. I'd wanted to call the series Man in Trees (and still did so) but Brayden told me it was creepy and insisted on simply, Catskills as the official series title. And while I could see what he meant, the person these were based on had never, ever scared me. But I couldn't tell Brayden these were based on someone real, because he'd freak out.
Even though I was building an entire series around him, I'd never seen the man's face. Still, I'd always sworn I'd be able to sense him the way I'd sensed him out there before I'd caught sight of the shadowed figure, and even though I hadn't been able to see his face clearly, I knew he was big, broad and utterly male. I'd wanted to walk across the lawn, strip him and paint him…and then climb him after I stripped myself.
When I'd shown Brayden the first picture, he'd insisted on bringing it to the gallery. I hadn't wanted that, but I'd felt foolish telling Brayden about why the painting was so special to me, why I wanted to keep it. He told me that if I was sentimental about my work, I'd never get anywhere. In the end, after a terrible fight, I agreed to let him show it in his gallery, but I'd have final say if it was to be sold.
It was stolen a week later.
I stared up at Lucas as he stared at my painting—the fourth in a collection of nine, not counting the missing first one, all attempts to recreate those initial feelings that had propelled me to paint the first one. His expression unshuttered for a brief moment, like he was letting me in, drawing me closer to the fire.
I couldn't afford to play with fire, but he was like the ghost of the man I thought I'd conjured up on that warm summer's night in the Catskills. I was seventeen, dizzy and half high from creating. I'd glanced over and watched him. He was half hidden among the trees and if I hadn't been coming off a painting, I would've been terrified. Instead, I noticed how handsome he was, chiseled and mysterious.
I dreamed about him that whole week, less as the years went by, but always when I needed comfort, or when I was coming out of the burn of my art.
He'd been there. He was now here. Could I have wanted him so badly that my dream turned into reality? A ridiculous thought and one I chided myself for.
Creation didn't work that way.
I tried to draw in a shaky breath when this ridiculously beautiful, rough man moved a few steps in my direction, even though he was still focused on the painting.
The walls were closing in on me until he said, "Your work is beautiful," and turned from me to the paintings.
What little space he'd given me let me breathe. Even though I swore his gaze heated me, the fact that he was pointing to various paintings soothed me.
"My first show is tomorrow," was all I could think of to say, even though it was probably obvious.
"Your work is ready."
Your work. Like he knew I wasn't. "I don't think I'll ever be."
He turned back to me then. "That's not a bad thing. Protect whatever the hell makes these."
What made those was a part of the nightmare of my blacked-out past. What if discovering what was behind it stole the art from me, left me limp, with nothing? What if I had to trade nightmares and the thing I loved for peace? That haunted me, so I'd chosen not to have peace.
I remained on the ground, drawn to him, wanting to rise but refusing to do so. Sheer stubbornness and self-preservation mixed together.
He reached a hand down to help me up but I couldn't touch him. Not yet.
I pushed myself up. He was at least six foot four to my five feet four inches. The difference was dramatic.
He was so still, a predator, watching me with keen interest. I'd never been as intensely aware of a man in my life. I could smell his skin, wanted to taste it, put my mouth on his and forget everything else, including basic human decency.
I blamed the art. The heat. My lack of proper nutrition.
I stuck out my hand without saying anything, almost a dare. He took it in his and my pulse beat a tattoo. I felt the slow burn and then the aftershock quake through my whole body.
There was a definite sense of street in him, a primal, easily willing and able to fight for his life street sense.
His eyes were haunted, like maybe he already had.
There was no doubt he'd won.
Stephanie Tyler is the New York Times bestselling author of romance novels spanning multiple genres, including Romantic Suspense, New Adult, Paranormal Romance and Contemporary Romance.
She's a hybrid author who writes for multiple publishers, including Random House, NAL/Penguin, Harlequin, Carina Press, Mammoth Books, Belle Books and Samhain Publishing, as well as Riptide (as SE Jakes) and indie publishing. Her books have been translated into half a dozen languages, nominated for an RT Readers' Choice Award and garnered top picks from RT Magazine as well as starred reviews from Publishers Weekly. She's a frequent workshop presenter and has contributed stories for anthologies for charities, including SEAL of My Dreams, which has raised over 150K for the Veterans Medical Association.